As the bulls run, crypto currencies create gentle ripples across the globe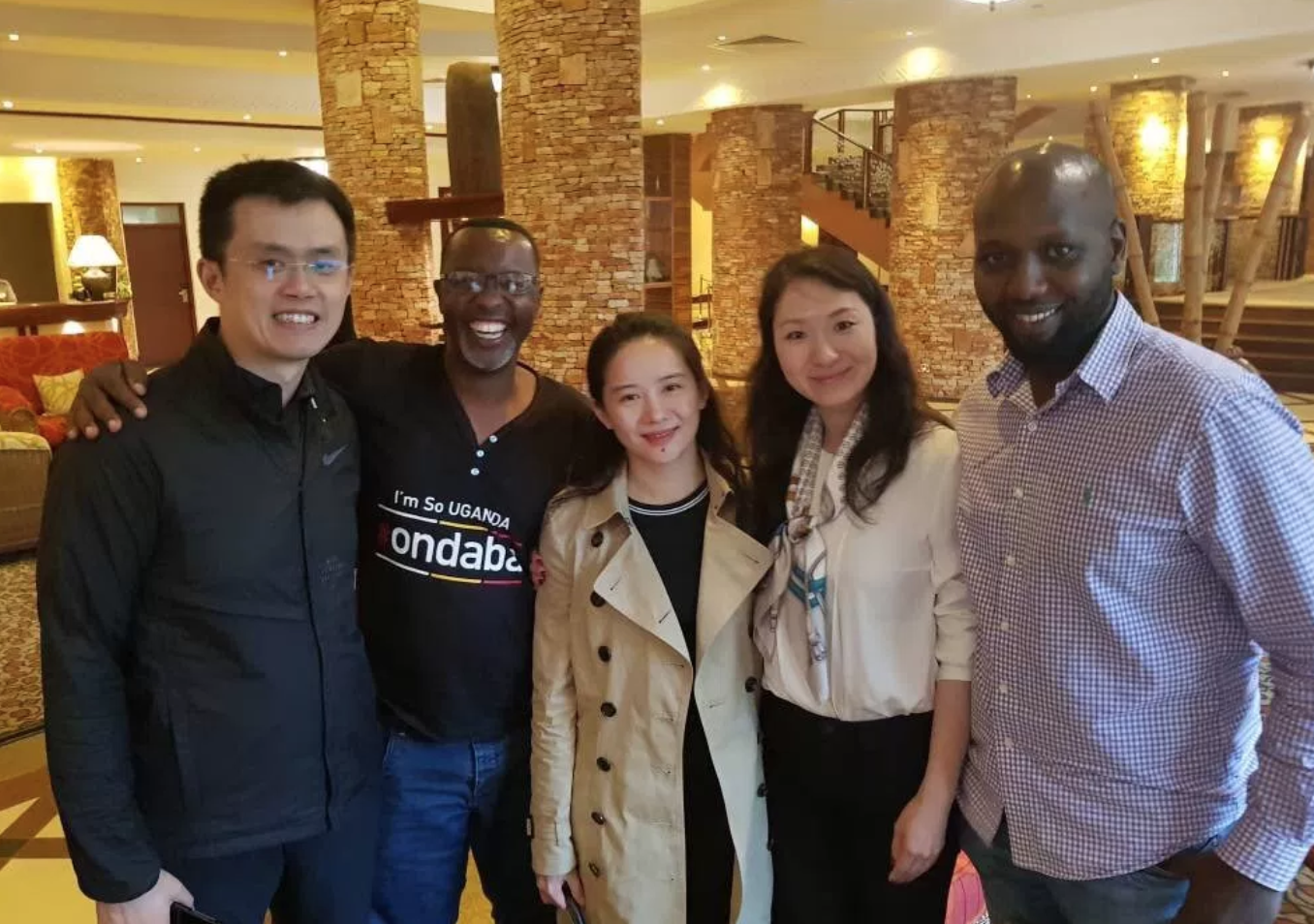 Zhao and Binance team in Uganda. Image from Digest Africa
In an interesting week where the crypto market surged and touched $400 billion market cap once again, many stories pointed towards global business leaders showing more confidence in crypto currencies and blockchain technology. First it was Nasdaq's CEO Adena Friedman who aired her views on CNBC on Crypto assets. Friendman said: " I believe that digital currencies will continue to persist. It's just a matter of how long it will take for this space to mature."
The world's second largest stock exchange with $9 trillion market cap will soon offer its surveillance technology to Gemini to monitor its crypto trading pairs in BTC and ETH. Friedman was confident that Nasdaq will get into crypto exchanges in a regulated environment.
In Asia, Phillipines announced its intention to create an economic zone for crypto-related businesses to operate. Cagayan Economic Zone spokesperson told media how Phillipines is considering giving licences to multiple exchanges to operate from the Zone. Most of these exchanges are Japanese and Korean. This is another example of how Asian governments are increasingly showing readiness to embrace the idea of cryptocurrencies.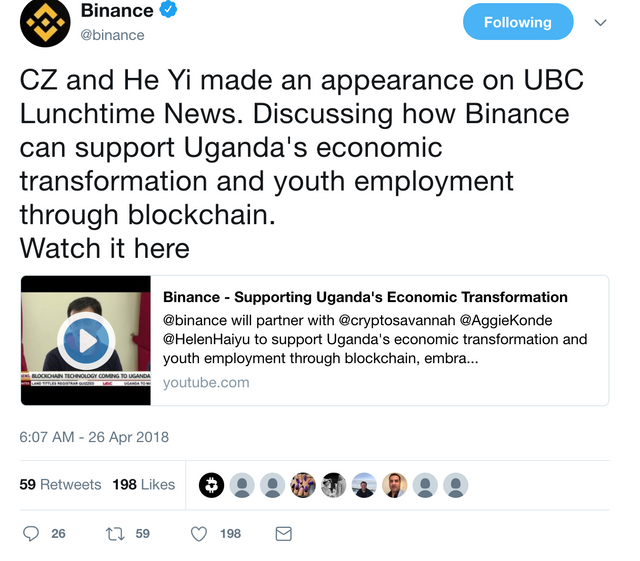 Africa is another continent where many youngsters are embracing blockchain and crypto currencies. Steem has a lot of takers in Ghana. As one can see on Steemit, there are numerous posts and engagement from young bloggers from Africa. But that's only one side of the story. The bigger picture lies in change at the grass root levels.
Just this week, Binance CEO Changpeng Zhao announced a tie up between Binance and CryptoSavannah, Aggie Konde and Helen Haiyu. In Zhao's tweets, Binance will power Uganda's economic transformation through blockchain. The penetration of banks in Sub-Sahara is extremely low. Around 70% of Sub Saharans do not have a bank account. In Uganda 90 per cent of the financial sector is made up of SME entrepreneurs. Zhao is confident that crypto will thrive in an economy with very limited banking infrastructure. For Africa and its youth crypto currencies and blockchain deliver a massive opportunity.
In a recent Ethereum Classic podcast, Mic Kimani of ChamaPesa said how blockchain is empowering communities in Africa. Kimani said how blockchain is being used by the informal banking sector in Africa. He spoke about how some South Sudanese immigrants in Africa are using crypto currencies to send money home from Australia. Apart from money transfers, crypto currencies are being used as the real value of exchange in day to day trading in Africa. In many ways, crypto currencies are the defacto currencies in some of these communities.
From Africa to Asia to Nasdaq, there are signs that the establishment is taking serious note of what crypto currencies mean to communities. As John McAfee recently tweeted: "We cannot be stopped. ready to talk terms of surrender?"