Hello Dear Steemians!
Write that today I gave my 1st Art in this post for impressing you. In this drawing, I painted a boy who is thinking for his Investment for CryptoCurrency. As a result he was so much contemplative.
I brought out an interesting character's mindset through my drawing. Drawing is the best way to tell about your Attitude without any movement.
Here's the Anime Character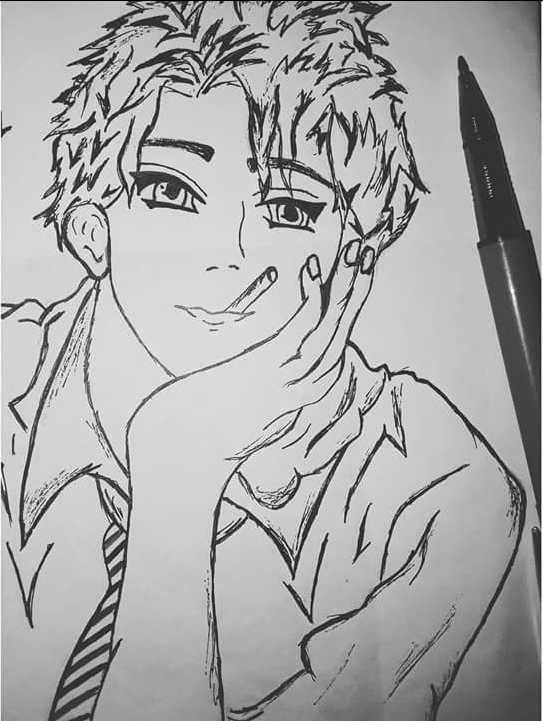 Here's I put my selfie with my drawing for prove that the art was drawn by me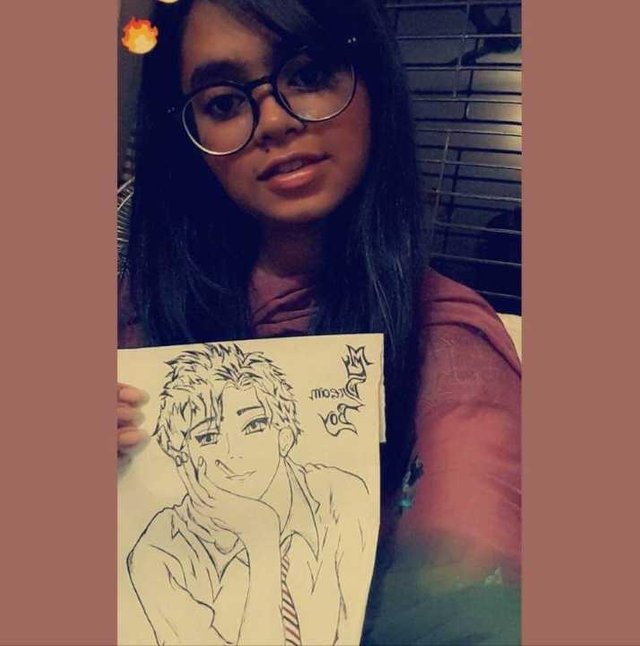 Hope you enjoy all my drawings. Your Advice, Suggestions and Response in the comments Be with me Encourage me to get more good art.
Specially thanks to Steemit Community to give us the greatest opportunity. Stay Happy with us..
Thanks to @hr1 @esteemapp @good-karma @banjo @cleverbot @mahmudulhassan
Cheers,