Adventures in Crypto Mining #2: My First GPU!
Adventures In Crypto Mining!
This is my series documenting my mining adventures. It is not intended for the experienced miner, but those who are new or lack any experience, unless of course the experienced miner wants a good laugh.

Last week we left off that I was about to break down and buy my first real GPU. You can catch up with that post here.
I had been reading up a bit and scanning the prices for GPU's at Newegg, Microcenter and Fry's. As luck would have it Microcenter was doing a sale on a MSI GEForce GTX 1050 TI for $130. That was an easy amount to drop without making a mistake. Dropping $500 - $800 on a card was too big an investment at the time and if you don't know what you're doing you can blow up the card or brick it messing with the bios. So, off I went to Microcenter!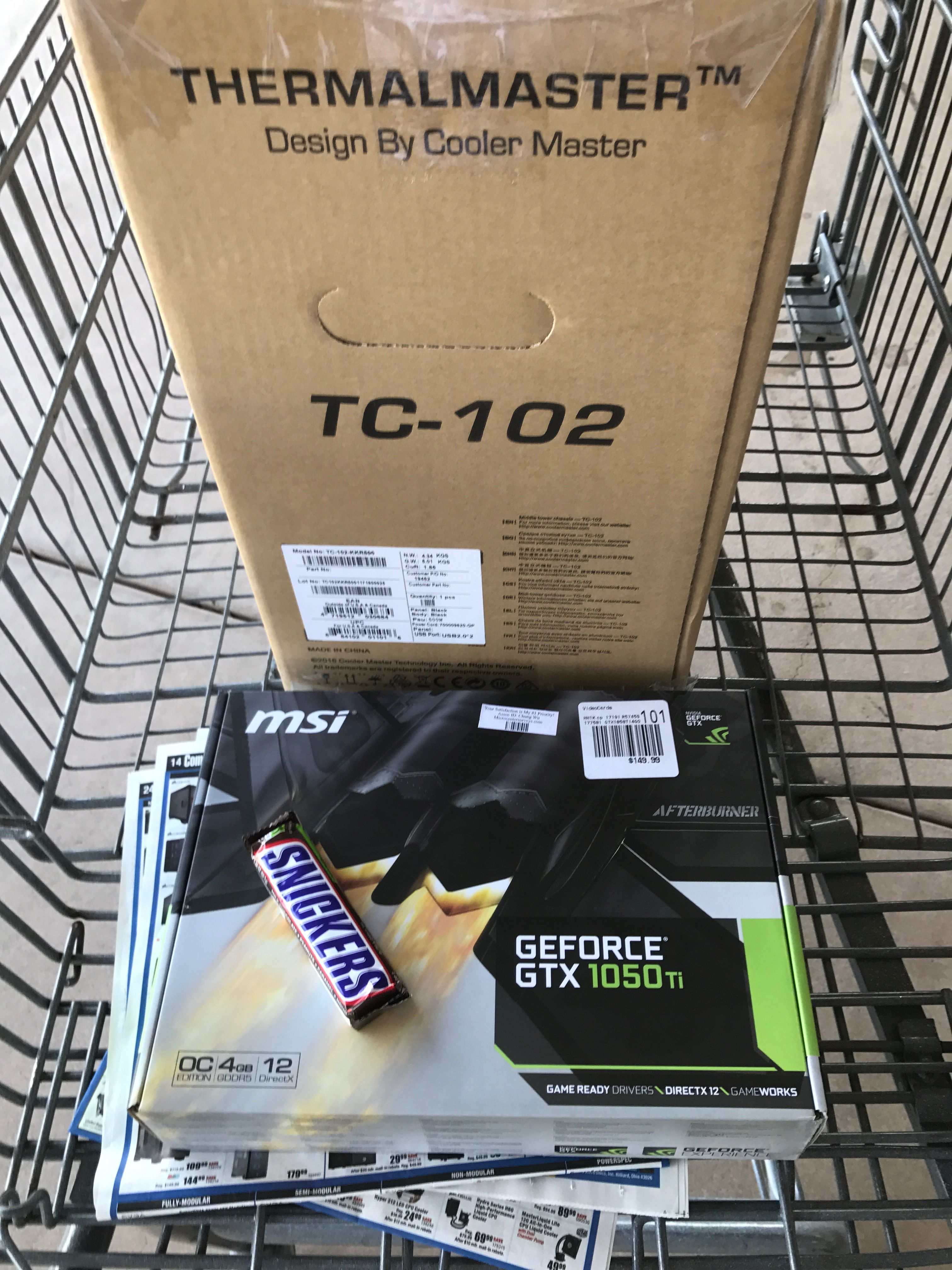 I also picked up a tower that had a power supply in it, but as I would find out, the Dell motherboard I had wouldn't fit and wouldn't work with the power supply. So I returned the case and stuck with the Dell. This is why I warned in the last post not to buy anything Dell.
As soon as I got home I popped in the card and fired up the machine. Installed the driver and "Afterburner" overclocking software. Afterburner is an awesome tool for overclocking your cards and keeping track of their performance. It gives you the option to overclock or underclock the memory and cpu in the GPU. You can also adjust the fan speed and power consumption, but unless you are a seasoned miner it's best to leave those settings on auto.
You can however adjust the cpu and memory. Underclocking the cpu a bit is fine since ETH works with the memory. I was able to overclock my memory to 475%. This took me from around 11Mh/s to 13Mh/s. About 2 extra Mh/s. It doesn't translate to a lot of extra power, but over long period of time it pays $$.
In order for me to plug my card into the machine I had to pick up some "risers". These are PCIE extensions so each card doesn't need to be plugged into the motherboard. Since most boards only have 1 full sized PCIE 16x slot, but 1 or more PCIE 1x slot they enable you to plug in multiple GPUs outside of the machine.They use a normal usb cable from PCIE connector to PCIE connector.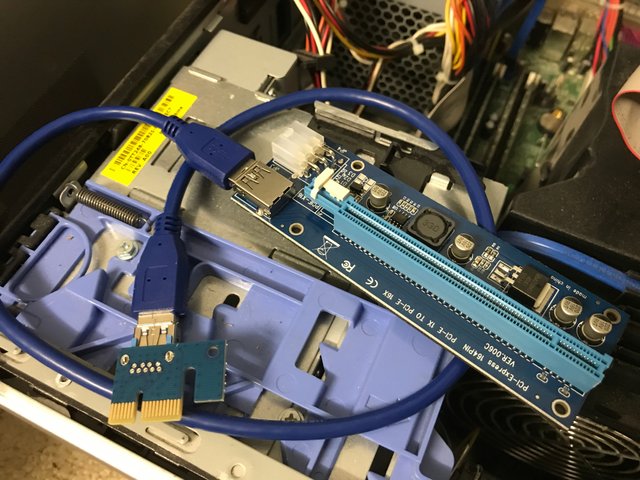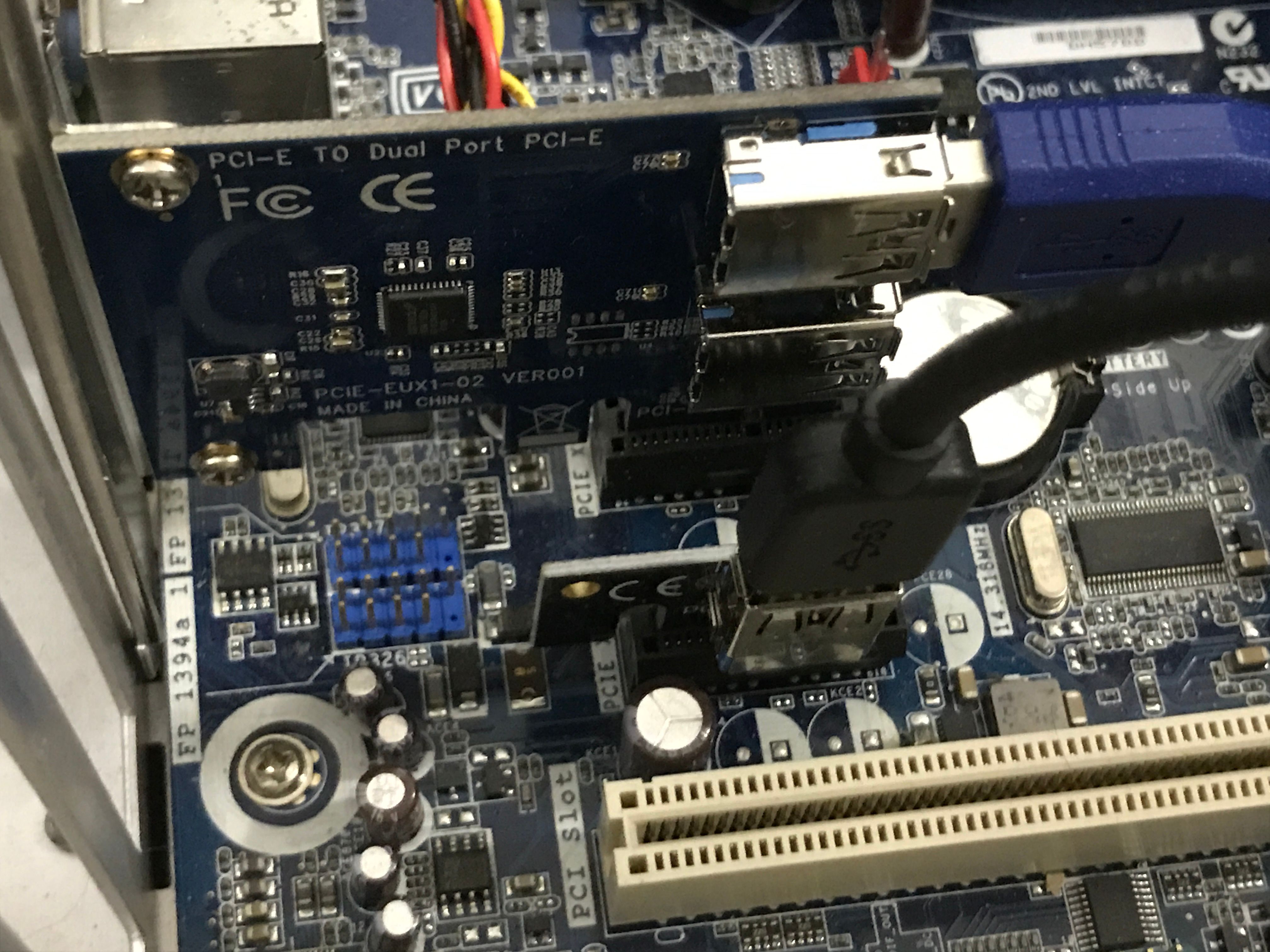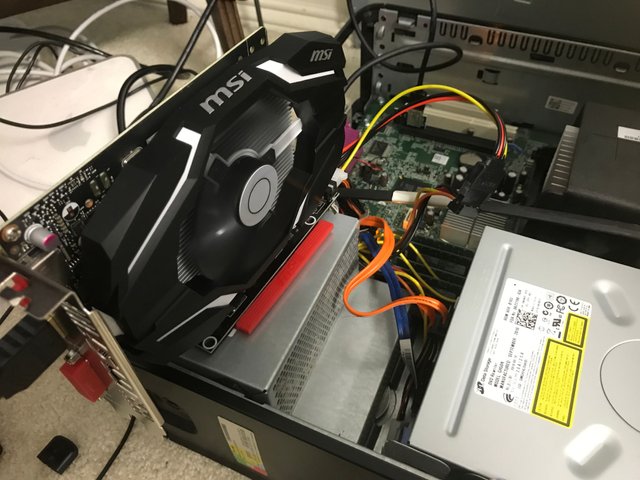 Then it was time for the big test. I started up Nicehash and first had to benchmark the algorithms. A test to help Nicehash determine which coin is the most profitable for you to mine.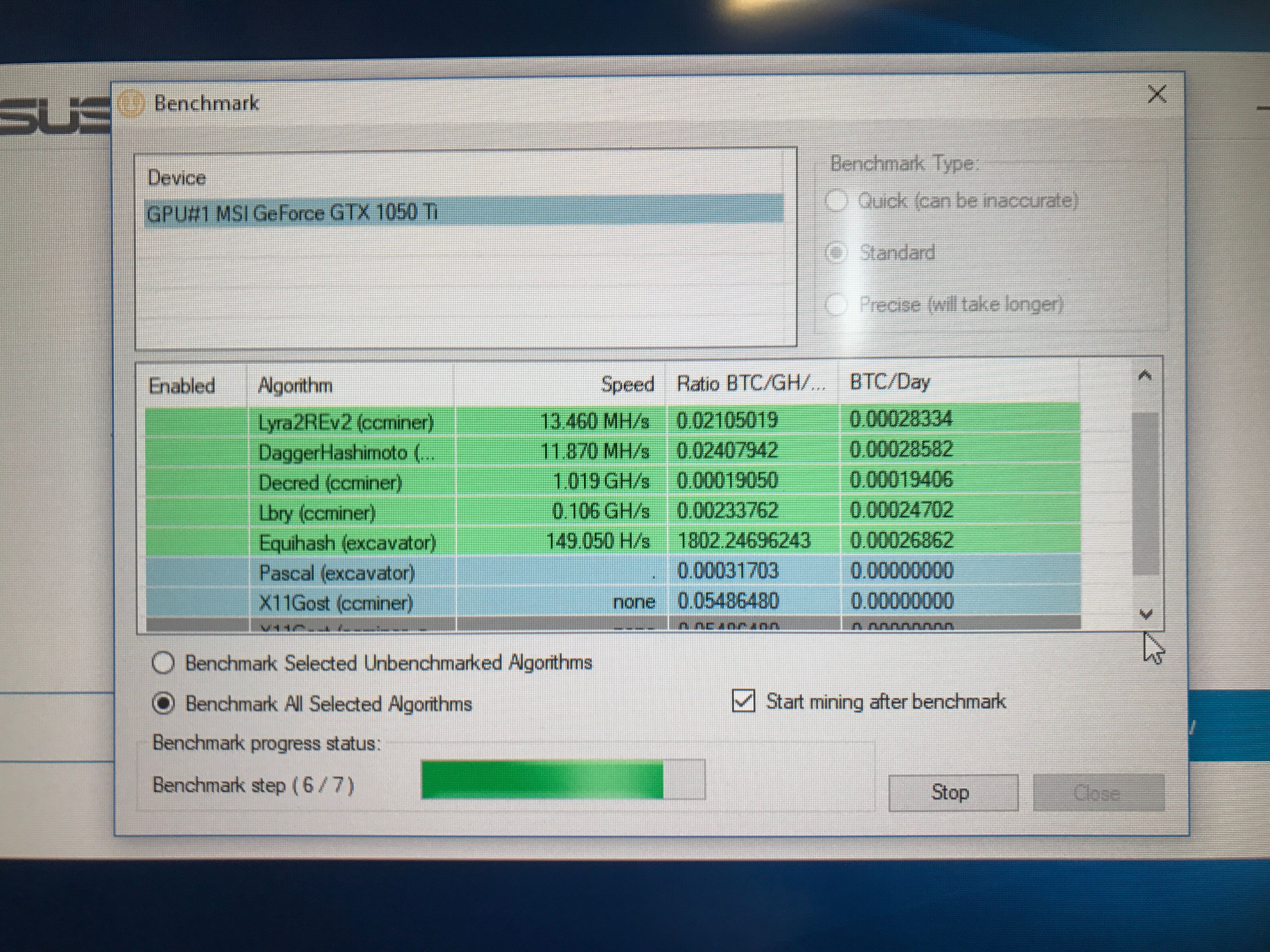 After the benchmarking was finished it was finally time to mine! I was mining ETH around 13Mh/s and was getting just over $1.00 a day in BTC! Woohoo! I was officially mining!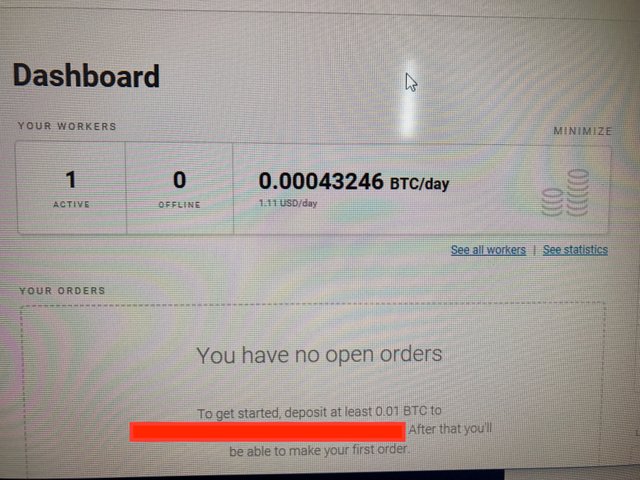 I had been bitten by the bug, but I still didn't quite realize the potential.
Next time, a second GPU and a 3rd and a 4th!.
---
Here are some useful links to help you better understand mining:
https://bitcointalk.org - The hardcore crypto hangout.
https://www.coinwarz.com/cryptocurrency - Coinwarz tells you which coin is the most profitable to mine at the moment.
https://www.nicehash.com - Site for pool mining, also has a useful profitability calculator at the bottom of the page.
https://www.cryptocompare.com - A good site for mining and all things crypto.
---
---
I do weekly series' on Monday, Tuesday and Friday. Here are previous posts for those days.
Mineral Mondays - https://steemit.com/science/@rt395/mineral-mondays-13-kunzite
Travel Tuesdays - https://steemit.com/travel/@rt395/travel-tuesdays-11-cryptocurrency-mining-in-kazuno-japan
Food Fridays - https://steemit.com/food/@rt395/food-fridays-9-starbucks-zombie-frappuccino
As well as daily topics like crypto, Japan, music and more.
---
Steemit Bloggers Central is a new user incubator and a hub for the Steemit community to share their blogs, provide Steemit news, and tutorials. Our Steemit Blogger Central Discord community is here:

Discord:
https://discord.gg/e5XFZKa

---

Thanks for reading!