Tammy's corner: QUOINE Weekly Roundup (July week 1)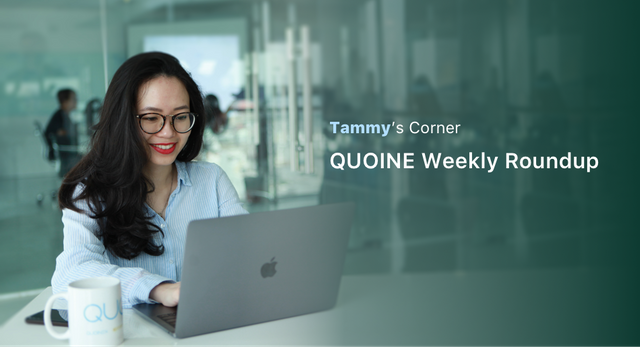 Dearest QUOINERS,
The World Cup is everywhere at the moment. 😱⚽️
The debate around who might win and who has the most bizarre haircut rages on and has provided a welcome distraction from the bear market we've had to endure these past few months.
But just as the World Cup will reach it's climax soon, could we also be able to see an end to the downtrend in the crypto market? Time will tell. 🤔
One thing we can be sure of is that World Cup fever has inspired us to provide a couple of treats for sports fans out there in the QUOINE community.
🎁 FanChain Private Sale
A whopping 80% is the bonus available for participants joining the FanChain early contributor private sale. FanChain is a project created by sports fans for sports fans. Take this opportunity and score yourself some FANZ token if you are a QRYPTOS user with an account balance of $1,000 USD equivalent in QASH, BTC, ETH or BCH. 😉
QASH holders and a few select other QRYPTOS users received an airdrop of FANZ tokens this week. Don't say we never do anything for our beloved QASH HODLers! More to come.
**🎁 World Cup Lucky Draw
**More good news for QASH holders: we are happy to bring you the QUOINE World Cup Lucky Draw! Up to 4 BTC will be equally shared among 100 lucky winners chosen from the pool of World Cup Campaign participants. Taking part in the World Cup Lucky Draw is easy. Simply:
✔️ Have a verified QRYPTOS account.
✔️ Hold at least 100 QASH in your QRYPTOS account until July 18.
✔️ Pick the World Cup winner!
Great luck! 😉
👥 People of QUOINE
This week, we launched the very first episode of our People of QUOINE blog series featuring our Customer Champion Lead Thanh Pham. The People of QUOINE series serves to introduce the names and faces of the good folks at QUOINE who are often behind the scenes running the operation and helping us realize the LIQUID vision. We want to let our community in on who we are, our roles, our work and how we overcome the challenges we face.
Follow our journeys and you will get to learn what makes QUOINE a family of like-minded people who come from very diverse backgrounds.
This is also what the #HumansOfCrypto movement is all about and we would like to invite you to be a part of it.
🌊 LIQUID Update
This week, we we finally answered the eternal question: When Andre? Our Chief Trading Officer Andre Pemmelaar's long-awaited LIQUID update is a must-watch. 🙌🏻
In this interview, Andre discusses:
Implications of the Japan FSA improvement order on LIQUID progress
The WorldBook and Multi-market Order (MMO) progress updates
Progress updates on LIQUID interface
QUOINEX and QRYPTOS merger progress updates into the LIQUID platform
Our running lending app demo on QUOINEX
Our community was excited to receive his update. This is just the beginning of many exciting announcements from our senior management team in regards to the LIQUID launch. As ever, our community reacted to the news of the AMA in GIF form. 😆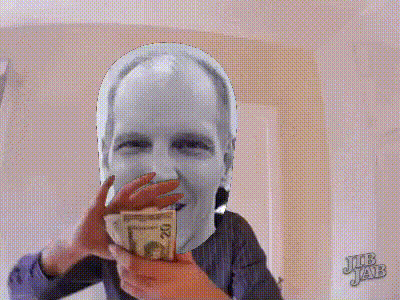 The LIQUID future we are waiting for is fast-approaching. Get ready. 😉
---
To wrap up our little weekly roundup, I'd like to make a little call to action: Before you watch the game tonight, make your picks for the QUOINE World Cup Lucky Draw. Also, log on to QRYPTOS and QUOINEX to accept the updated privacy policy if you haven't yet. This will help keep your trading activities on our platforms intact. And while you're at it, drop by our FanChain early contributor private sale to take advantage of our 80% bonus that is only available until the end of July.
We love your feedback!
Yes, we read your every comment on our every social media channel. Your feedback is important for our growth.
We're giving away 3 sets of Sony WH-1000XM2 Wireless Noise-cancelling Headphones, please complete this surveyto enter this competition. This should only take 2 minutes of your time!
Thank you so much for your support!