The WAR on Cryptocurrency Is Heating Up: TODAY Chinese Government Bans ALL ICO's In China. Like The "Land Of The Free" Whats Next? Is This For Our Own Good?
Today, China has banned all ICO's in a major crackdown on the expansion and development of cryptocurrencies. 
I am assuming everyone here on Steemit knows what an ICO is, if not, because its essential knowledge, I will briefly explain what an ICO is for anyone just in case. 
An ICO is an "initial coin offering", which is a way for companies to raise capital without having to rely on the standard practices of banks or venture capital firms. It's kinda like fundraising, because people are getting "tokens" (which have no inherent value and are valued based on the speculation of future value) for their money, but it's also kinda like selling digits which people are investing in because they want to get in on the next Bitcoin before it's worth $5k. 
These coins are generally similar to a stock in a company. If the company does well, then the coin will be worth more. If the company does bad, then the coin is going to be worth less. The entire transaction takes place over the blockchain, i.e. the cryptocurrencies' decentralized ledger systems. There are no government agencies involved.  No banks, no regulators, nor brokers extorting huge fees - just a voluntary seller of tokens and voluntary buyer of tokens.
Now I am also guessing everyone here on Steemit knows what cryptocurrencies are to some degree. They are digital currencies that work on various rules such as the uber famous kind of crypto Bitcoin but also our beloved Steem!
It is the white paper that dictates how that crypto will work and the blockchain that keeps track of everything. The transparency, low fees, no regultiions/taxation etc has the potential to revolutionize the currency system and governments' total control upon it. Many progressive see this as a great thing. Of course the government does not see it this way, as it loosens their grip of total control. 
It's not just China. In the "Land of the Free", the SEC has also been busy trying to scare and suffocate certain ICOs and warning companies that are considering issuing tokens.
It's pretty obvious governments don't like technologies, groups, or companies that are independent and decentralized, so they come up with all sorts of tiresome regulations to make everything more difficult. This generally does not make the quality of life better for the people; it just winds up wasting more and more resources and making success, especially success built upon freedom, more and more difficult.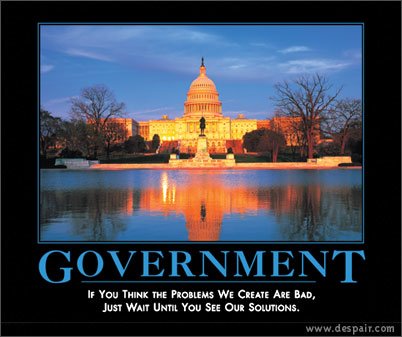 As usual, the government is not actually contributing to higher qualities of life, but starving progress and sucking the wealth out of the people.  
We see this in many countries on various topics like homeschooling your own children outside of the state-controlled "education system", which is more like a, institutionalization system. We see this if you try and collect your own rainwater or live off-grid here in the states, of which I know all to well. If you haven't seen any of the tv shows, news articles, or radio interviews I have done, then consider checking out my interview with Ron Paul I shared here on Steemit last year. 
"Ron Paul Interviews Quinn Eaker After Appalling BLACK OPS SWAT Raid"

Of course, the government always claims that they're "doing it for your own good"...though time and time again, the free market has proven to be far more successful for improving the quality of life than the government. This also brings up the obvious response of if it was for my own good, shouldn't I at least have a say in it?
No, of course you don't - which just proves the government is NOT doing it for our good but their own!


The SEC, for example, which is supposed to 'protect' us from the dangers in the financial markets, completely MISSED many major financial scandals, like Bernie Madoff, subprime meltdown, and many other financial disasters from corruption of the mega corps. 
Now, it is true that there's a lot "shit coins" & lots of fraud and stupidity in the ICO marketplace. 
Most of the ICO's are just plain pump and dump quick money making scams without any real practical value. People are throwing money at every new ICO that comes along with little understanding of what they're buying, just because they want to get rich on the next Bitcoin.

To be honest, lots of these ICOs are brand new companies which have no profit, no revenue, and in many cases even no product or service at all! Yet they are still seeing the value of their tokens increase 1,000% or more per week.

It's kinda ridiculous, but this is not rare: 63 out of 68 ICOs listed on the website ICOstats.com have made money. Millions and millions of dollars are being invested into cryptocurrencies, and despite the risks and the high likelihood of the business/crypto failing, people are investing every day in these new ICOs just because they hope to get rich easy like people who invested in bitcoin 4 years ago. 
Many gooberments are now scrambling to regulate or even outlaw cryptocurrencies and ICO's because they are scared that it will make them obsolete. 
Many people such as The Dollar Vigilante think that cryptos will abolish governments completely. This kind of talk, especially when it gets support, scares the shit out of them. 

Now of course, if they actually cared about protecting and helping the people as they claim, then again wouldn't the people have a say and wouldn't they be supporting instead of shutting down revolutionary technologies?
Conclusion
Crypto and blockchain technologies are here to stay, regardless of government crackdowns. However as usual, the governments are making it difficult and stifling progress. Some countries like China and America are adamantly making laws to slow down or try and stop any crypto they don't control. 
Other countries are embracing crypto technologies because they see the the future of it and are going with it instead of against it. 
The war on crypto technologies is only just beginning.  Yet because of the blockchain, intelligent people, and a worldwide network now available via the internet, cryptocurrencies are the future. 
There are a lot of shit coins out there, but there are also a lot like Steem with massive potential to not only make you profit from your investment, but to change the way we do things by providing not just a valuable cryptocurrency but a platform/service to use to our own benefit. 
This war on crypto is likely to scare some away, but in reality is only going to fuel major profits and further adoption of blockchain and crypto technologies simply because it is one of the best ways to bypass the government, which is constantly at war with freedom. 
As always, I appreciate your support and welcome your feedback.

SteemON!