AXEL Exchange nears full release. The future of selling digital goods is almost here!
I wrote about this project a few times in the past and was really looking forward to it. Based on the recent updates, it looks like we are almost ready for a completely decentralized P2P exchange running on blockchain tech!
For those who are unfamiliar with AXEL, they are the creators of a very popular file sharing app, previously known as StoAmigo that has over 1 million downloads on the Play Store!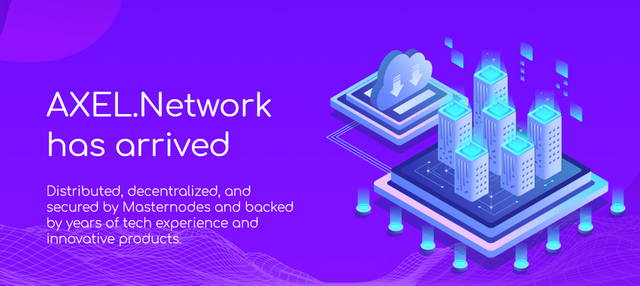 Some of you may be wondering why am I always so hyped about this project. Well, there are a few reasons for that.
1. AXEL has always focused on user privacy
I know that this is a huge buzz word at the moment but user privacy wasn't always a hot topic. A few years ago I was shocked when I realized how many friends I have that don't care about their data and privacy on the internet. I don't blame them though. You can never know how dangerous your private data can be until something bad happens.
AXEL's file sharing app offers complete user privacy and bank-level encryption so you know that your files are always safe and only available to you. With the evolution of blockchain tech, AXEL now has even more room to prioritize user privacy on their new Exchange and I have full confidence that they will do so.
2. AXEL is an established brand
During the ICO craze last year, the crypto community endorsed a lot of strange projects. I remember that Cardano, a project with no working product was at one point valued more than SpaceX. You could say that AXEL is a complete opposite. Their Exchange will be secured and distributed by master nodes all around the world. They are an established brand that entered the blockchain space with a clear vision and no bs. On top of that they have a working product that is used by a million people around the world.
3. AXEL has a big community
With over 80k members that are subscribed to their Telegram channel, they are one of the biggest communities out there. As we all know, for a project to be successful it needs a strong community behind it and AXEL definitely has one.
So what problems does the AXEL exchange solve?
The platform's main focus will be to secure the exchange of digital goods and to make it as easy as possible for the buyers, as well as the sellers. But this is not the main selling point of the AXEL Exchange. Since blockchain and crypto are usually associated with low fees, AXEL will also follow that pattern. Here is an article explaining how the AXEL Exchange will enable content creators to earn up to 10 times the amount they are making now on other centralized platforms.
A photographer selling photos.
A musician selling their songs.
A screenwriter selling a script.
A vlogger selling a video.
A graphic designer selling images.
What do all these people have in common? When it comes to selling their content they're stuck using middlemen websites. Websites that charge ridiculous fees to let them sell their stuff. Websites that have restrictions on what can be sold, who it can be sold to, and even how much they can charge. Websites that control the content instead of creators themselves.
But what's the alternative for content creators?
The alternative is the AXEL Exchange, a fully decentralized and distributed online platform that lets content creators sell their files directly to their customers. No more ridiculous fees. No more restrictions. No more losing control of content.
The AXEL Exchange gives anyone the ability to quickly and easily set up shop and sell any file for any price in seconds. Photos, videos, songs, documents, and even spreadsheets can all be sold on the AXEL Exchange.
Content creators do all the work, it was time for them to reap all the rewards…and AXEL is making sure it happens.
If you want to know more about this project, check out their blog and have a sneak peak at https://axel.exchange/