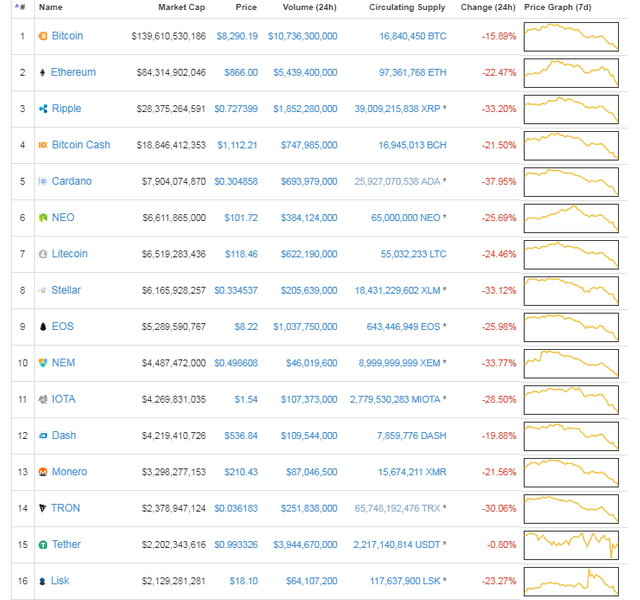 As you can see that top 100 cryptos are having a bad week and every currency is facing their lowest values after a very healthy growth during last quarter of last year. India finance minister didn't find cryptocurrency as a legal tender, as a result, Bitcoin and all other virtual currencies are now illegal in India which I will be explaining in my following post.
Many people are panic selling due to the crashing market but as per my suggestion, this is the best time to buy and hodl.
You will get your cryptos at cheap rates and you just need to hodl it for a month or two for profits.
Happy Trading..
Buy the dip..