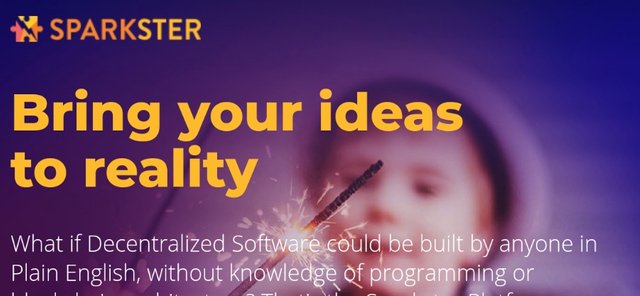 In this era of increased digital awareness and skill acquisition, advanced knowledge of programming and cryptocurrencies and block chain technology, it will be of great advantage to the large blockchain community if there is a decentralised software that the common user can work with regardless of the fact that they have absolutely no knowledge of programming, this were the SPARKSTER platform comes in.
SPARKSTER decentralised cloud is the much needed solution whereby it presents the blockchain architecture in plain language and can also support millions of customer with millions of transactions on the go. This sounds amazing right? You will see how as you read further.
Everyone has the ability to reach with their innate ability to bring forth solutions to the ever pressing daily problems we face in the world today. Most of the times we have the ideas but the tools will be inaccessible but when our ideas meets the right tools, the perfect solution is birthed. Remember it's in the most challenging situations that our creative abilities shows up to solve them and this makes us sparksters by nature. Therefore, SPARKSTER is the software built for you and by you. It's simple, fast and effective with a simple drag and drop procedure of your ideas into a ready made software made to meet your needs.

The future of cloud computing is definitely decentralised considering the fact that the traditional cloud providers can't compete with the factors they have to deal with.
Here is why sparkster decentralised cloud is the answer for mainstream blockchain:
High throughput: the SPARKSTER decentralised cloud has proven with its inherent design that it can scale linearly without any overhead hindering it's performance and this is one major factor the traditional cloud systems cant achieve. The big idea behind it is isolation, whereby blockchains can function independently with their own hash tables and no need for support from external source. In other words, SPARKSTER decentralised cloud is built to support millions of customers and their millions of transactions in a second across the globe.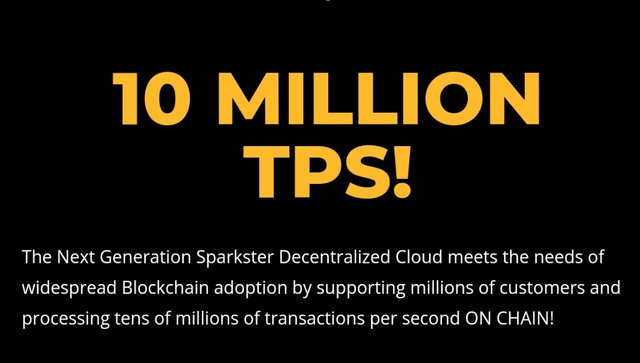 With the road map put together by Team Sparkster, the big idea is gradually coming to fruition. Most of the funds carved out for this project (fifty percent) is split between marketing and sales because marketing is the soul of any business, the remaining fifty percent is split towards administrative expenses, legal and public health fees, expanding infrastructure, unforseen circumstances and so forth.
In the nearest future, SPARKSTER decentralised cloud will be adopted by any cloud based system even by those already using the traditional cloud systems, after all this decentralised system have the potential to resolve the challenges the traditional cloud system poses.
Official Website:
https://sparkster.me
Bitcointalk link:
https://bitcointalk.org/index.php?topic=4362427.msg38971796#msg38971796
Profile:
https://bitcointalk.org/index.php?action=paulemmanuelng