After NEO and OmiseGO, it is now TenX/PAY that's about to explode!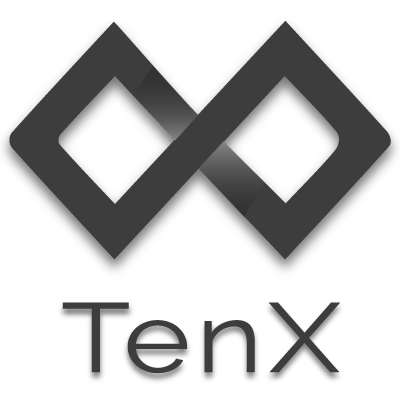 I said buy NEO a while ago, then I said OMG a few days ago. Now I am saying get TenX/Pay soon/now !!! It's a matter of hours/days before it is bound to make another big leap upwards!!
People who are better at doing their research have gotten on the train a little while ago, they got on NEO before the masses did, and they got on OMG before the masses did. I am not one of them, but I tend to follow closely behind.
Through the same channels that pointed me in time to NEO and OMG I am now discovering about TenX PAY tokens, and realize the massive potential of this cryptocurrency. I believe that it is about to reach the masses, just like happened with NEO and OMG. My advise is to go and do your research this very moment, and get on before it's too late. At a market cap of 250million I can see this doubling easily in a short timespan. But you're going to have to be quick in order to get a good price. We might be at take-off right as I am writing this.
WHAT IS TENX
TenX is a relatively new cryptocurrency, fresh out of ICO stage and on markets for about a month now. TenX offers a prepaid cryptocurrency creditcard solution with which you can pay in pretty much any store (or indeed withdraw FIAT money from ATM's) and pay directly with cryptocurrency. They offer a multi-currency wallet which currently offers a few crypto's and they plan to add more. Their plan is to have some kind of completed product as soon as Q1 2018.
TenX differentiates itself from competitors by offering more than one cryptocurrency, ease-of-use and being ahead in terms of development and tackling regulatory challenges. From the demo's viewable on their youtube channel, their service already looks very promising and near completion. Holding a TenX card would mean you are able to spend cryptocurrency pretty much anywhere you want, without having to convert it into FIAT first, and you get to choose which cryptocurrency you want to spend.

WHAT IS THE TENX PAY TOKEN
The PAY token is like holding a share of the TenX blockchain, which will be used to make the card payments. Fees for TenX card payments will be low. Normally a company such as Visacard gets these fees, but in the TenX network part of the fees will be paid to TenX holders as a form of dividend. The more the network gets used, the higher dividends TenX holders will earn from staking their coins.
Imagine if you got paid a small part of every Visacard transaction made today. While TenX will not quickly reach similar figures as Visacard, it does show the potential.
WHY THE EXCITEMENT?
TenX seems to offer a very complete package, is very communicative with the community and has a very solid business model and they seem to be very near to completion. TenX could very well be one of the first to cross the bridge between the cryptosphere and the mainstream world, together with others such as OmiseGo.
It is also one of the few crypto's that even Vitalik Buterin invested in.
Go investigate and decide for yourself. Don't say I didn't tell you so!
Watch this interview with Boxmining if you're not convinced yet: