Etheremon Announces Trading/Battle Updates, Eliminates Ponzi Structure, and Rewards Early Adopters
Etheremon gets a lot better!
I wrote my initial impressions of Etheremon below. Feel free to check it out to learn about the newest CryptoCollectible game to hit the Ethereum blockchain.
https://steemit.com/cryptocurrency/@orangesphere/ethermon-the-new-cryptokitties-is-this-your-chance-to-ride-the-crypto-collectible-rocket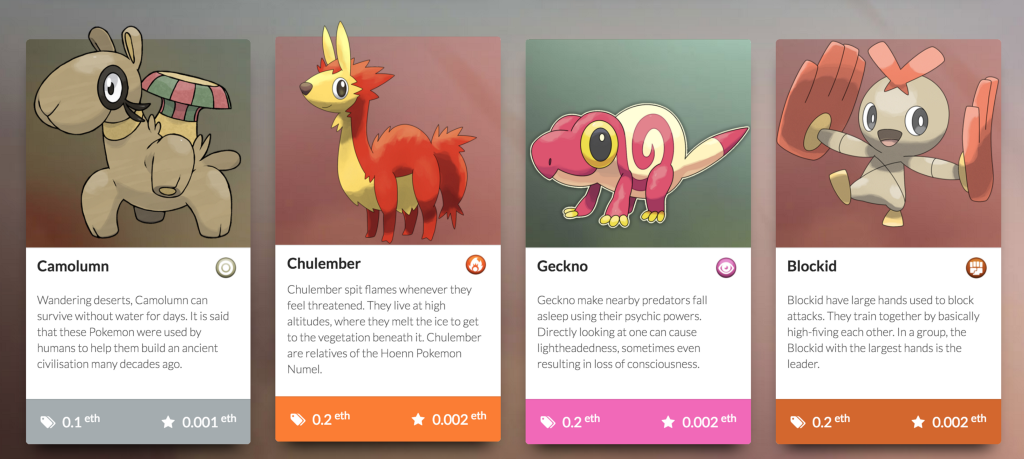 Now, my initial impressions of Etheremon was that it was an innovative game that showed great promise as long as it could deviate away from the pyramid/ponzi structure it's been criticized of and focus on the elements that are intended to make Etheremon special. (and fortunately, it seems that this is in the pipeline)
In the new update Gen 0 Etheremon will no longer be able to earn dividend payments. The focus of the game will shift away from a pyramid structure reinforced by dividend payments and instead promote features including trading, evolving, and battling with cheaper monsters to engage user onboarding.
Developers updates can be found in detail below:
https://medium.com/@myetheremon/thoughts-and-important-announcements-25e0592be6b0