One of the most frustrating things about the mainstream is people pinning the success of this revolution on the price of bitcoin.
They don't understand just how far-reaching the implications of the blockchain are.
So after watching the testimony of Rep. Brad Sherman, I decided to post this interview with Patrick Byrne of Overstock.
It was recorded at the Satoshi Roundtable, where he was planning a world-changing mission that he's dedicating the next five years of his life to before retiring.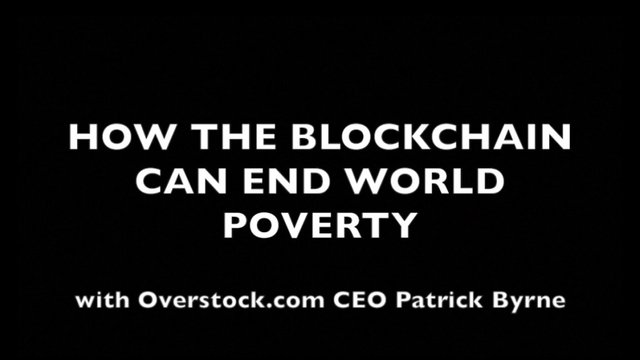 To watch the video, tap on the image above or visit my DTube page here: https://d.tube/#!/v/neilstrauss/wb01vq8a
The video above is intended as accompaniment only to the main interview: https://steemit.com/cryptocurrency/@neilstrauss/how-the-blockchain-can-end-world-poverty
This is my first time using DTube, so it's been an adventure. For future posts, I will place the article body in the DTube description.
Enjoy the interview, as well as these short scenes for context, and let me know your thoughts.