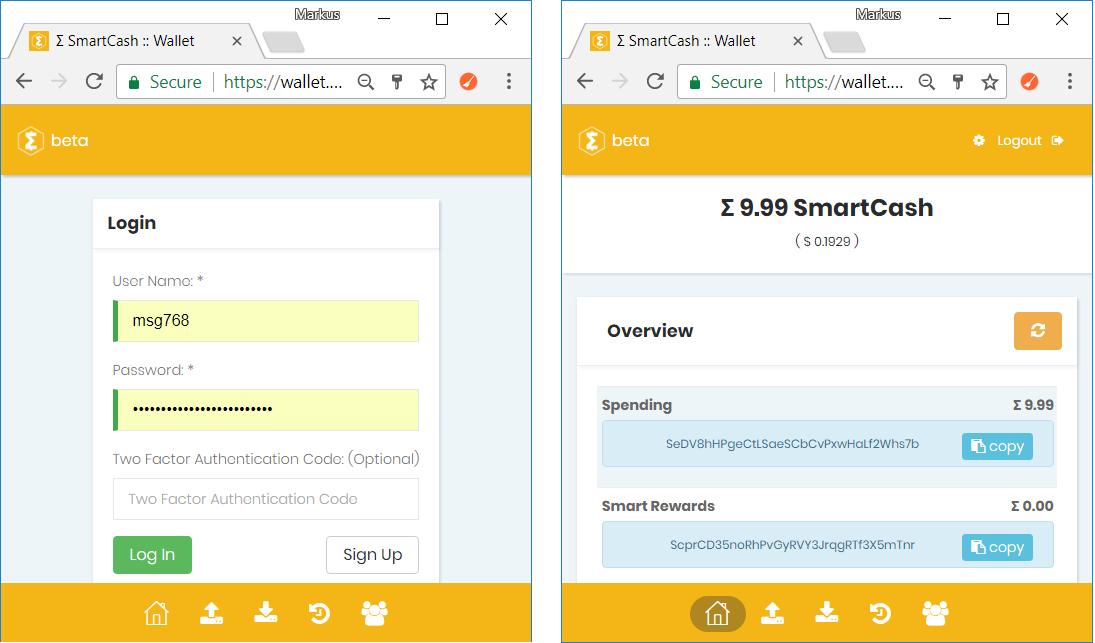 SMARTCASH'S BETA WEB WALLET IS NOW LIVE!
If you don't know what SmartCash is yet, click HERE! Signing up is super-easy! All you need is a username and password basically. Once you sign up, a text file which wil contain your addresses, private keys and security id will be automatically downloaded. Make sure you hold on to this file and store it somewhere safe as this will be necessary to recover your account in case you lose your password!

NO NEED TO DOWNLOAD THE WHOLE BLOCKCHAIN!
One of the amazing things about this web-based wallet is that you don't have to download the whole blockchain! Neither do you have to worry about synching your wallet or updating the software. Access to your SMART coins becomes super easy as a result and you can even login and spend them on your phone without any hassle!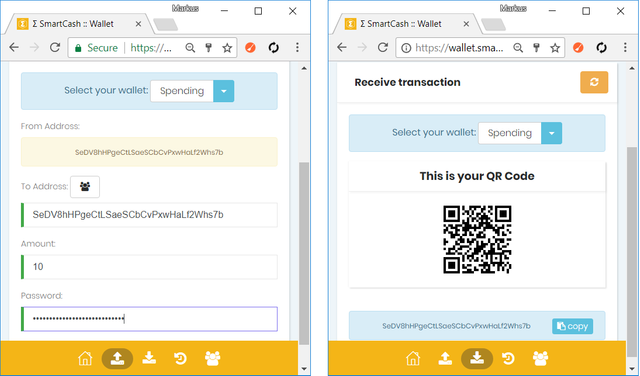 SUPER-EASY SEND/RECEIVE TRANSACTIONS
You can easily transfer SMART coins out of the wallet or receive SMART coins by choosing your address whether it'd be spending or smart rewards, and then scan the QR code with the appropriate app which will then copy your address into the clipboard.

TRANSACTION HISTORY AND SMART REWARDS
You can easily browse your transaction history as you can see below. Not only that, but you can also easily become eligible for Smart Rewards by depositing into your Smart Rewards address and not withdrawing from the 26th of each month 07:00 UTC until the 25th of next month 07:00 UTC. The current amount of rewards for SmartCash holders is estimated to be around 24%. You can have a look at the chart by clicking HERE.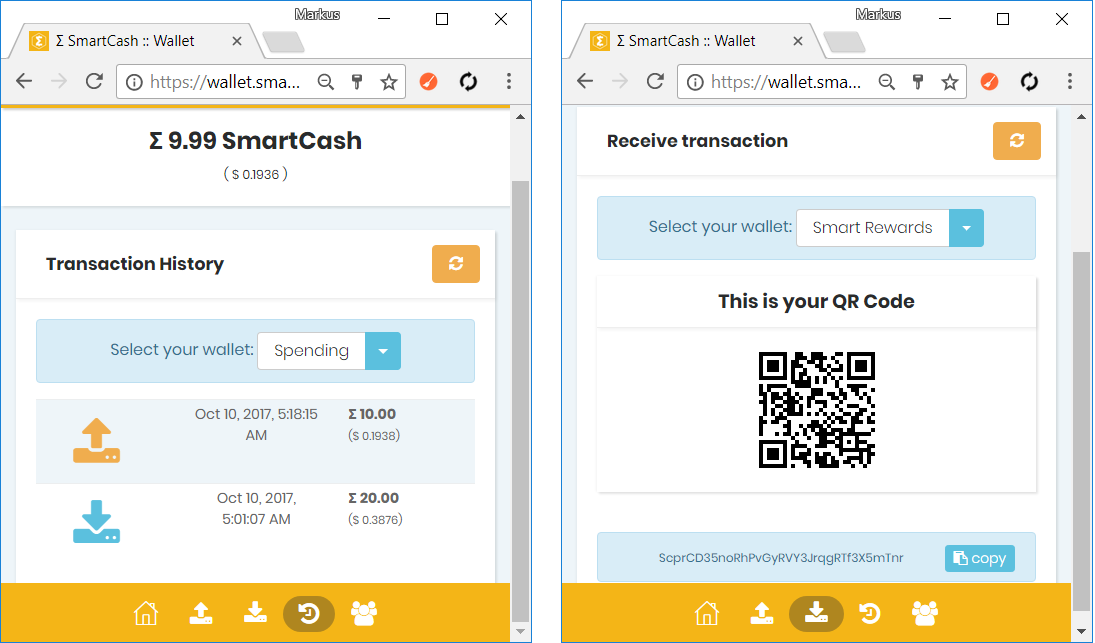 ---
My SmartCash Address:
SZcWh2PqV5SDWSz23GH69KTB1nfCmGmR8d
Developed by the Smart Hive Support Team
---
https://smartcash.cc


---