CRYPTO-MARKET CAP BREAKS NEW RECORD - EOS CLIMBING - BITCONNECT AWKWARD AF CONFERENCE 🤔🤔🤔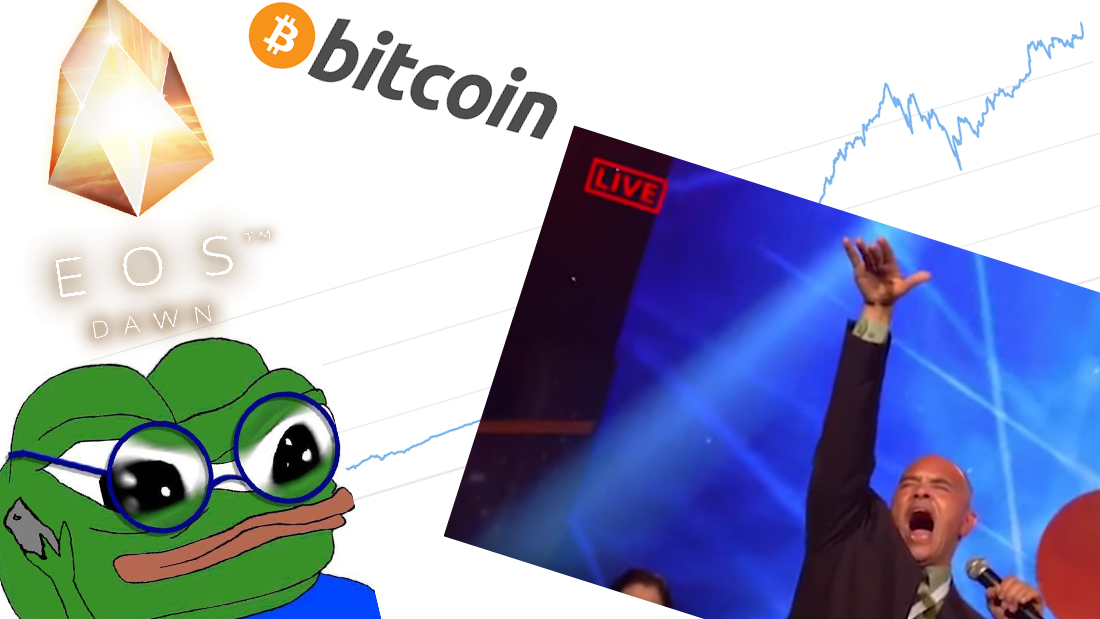 Hi everybody,
It's ya boy @mikev here. Still busy. Still collecting crypto. And still unable to get a consistent content schedule going for Steemit.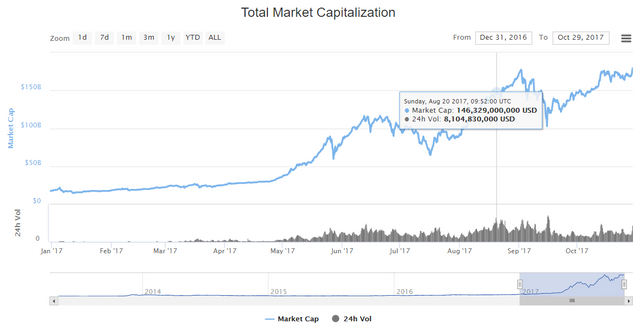 But I'm not the only thing that is apparently unable to stay stable. That's right folks, the market cap is volatile again, breaking a new high today of $179B. This is good news for crypto holders, especially those invested in Bitcoin, as Bitcoin has reared back over $6K this Sunday.
But Bitcoin is not alone in it's aggressive movements.
EOS, project by @dan and @eosio is back on the move after a significant longterm downtrend. For me, I simply accumulate the whole way down, and met my goal of 1,000 EOS.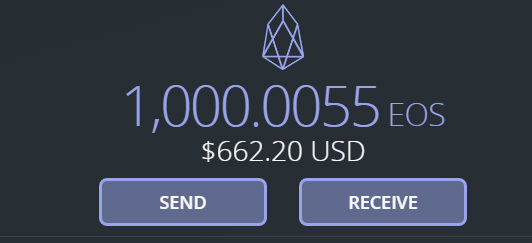 Now it's back on the road to 2,000, then 10,000. But I'm going to wait until the bullish trend tapers to buy in again.
And, BitConnect is back the news with its conference.
Go to 13:30, trust me. And then make sure to listen to the "BitConnect Song" at 17:10 .... 🤔
Personally, I like BCC. But the marketing is CRINGE AF. I'm sorry if that offends anyone. Maybe this just doesn't mesh with Western culture. But it feels way too 'try hard' which is unfortunate. Because in my opinion, the product has been good, albeit a likely ponzi.
What do you think?
Is EOS ded? Is BitConnect the new Bitcoin? Is the market going to $200K?
Let me know in the comments, I'm trying to spend this steempower! :)
Cheers,