When it comes to launching a successful venture like OPEN Money, there are three fundamental questions that must be asked:
What's the problem?
Is there a better solution?
Am I the best solution to the problem?
Introducing OPEN Money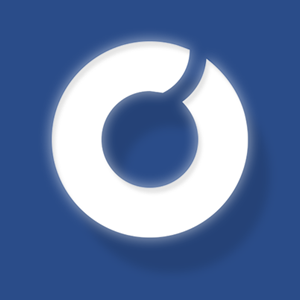 The experienced founders and developers of Open Money saw a problem; businesses trending toward blockchain technology and cryptocurrency while software app developers are locked in an anachronistic, fiat-based world.
The solution is to accelerate adoption of an ecosystem which allows mainstream software developers the ability to create and distribute their apps in this new technology without wasting vital resources on recreating their work.
This is where OPEN Money comes in. They know all developers need a way to monetize, distribute and promote their products for B2B, enterprise-to-consumer software apps. Unfortunately the elements in place have stagnating effects in raising funds for further research and development, as well as dampening earning potential by virtue of terrible contracts with parent companies who siphon up to 30% of all in-app purchases.
But what choice does an app developer have?
Sadly, it's very limited especially for mass market integration. That's where Open Money strives to lead the way into a crypto world where there is approximately $100 billion in liquid digital currency. This opens the doors to potential customers who would rather pay with cryptocurrency while developers can pocket more earnings for their products.
"We firmly believe that the OPEN Platform will be the leading global infrastructure solution for software developers looking to integrate blockchain technologies."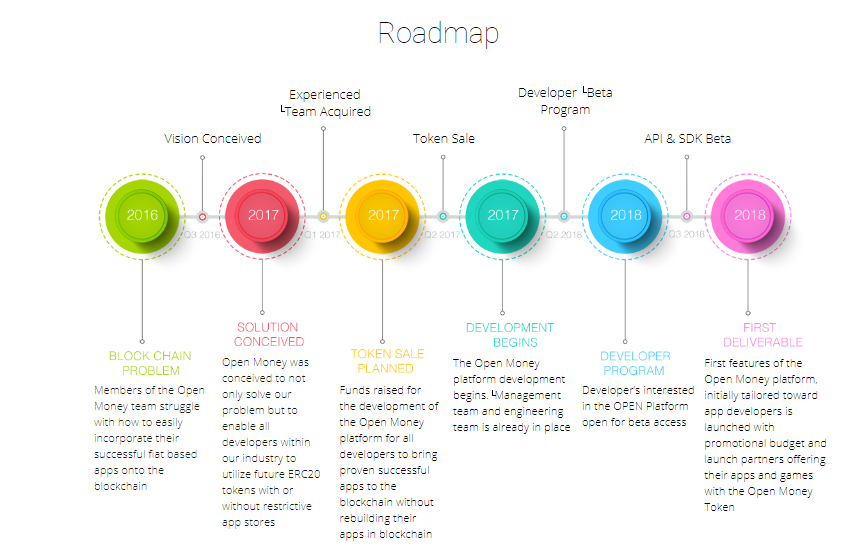 image from whitepapers
Getting to know the OPEN Money team
This is a powerhouse fusion of talent and achievement. 50+ million downloads of a mainstream app, working with major automobile and sports brands, featured in top news channels, plus decades of combined experience in successful app development. These are just a few highlights of what they've done.
Fiz Kassam - CEO
Lead developer for Stick RPG
40 million+ downloads
Lead large scale digital media projects for Adidas, Toyota, Kelloggs
14+ years in app game development
Past CTO of successful casino app developer and real money gaming operation
Invited speaker various institutions and universities on the topic of game development
Andrew Leung - CTO
Deployed Asia Pacific headquarters and lead new team for Billion dollar software company Pivotal Labs
Lead Architect and Design on Grinder app 50 million+ downloads
Lead the development of Viacom's video streaming suite
Lead engineering team for Facebook for Blackberry 10 OS and scaled for over 1 million daily actives
Ken Sangha - COO
Scaled real money casino app development company to 8-figures and achieved #1 in iTunes UK
Grew average spend in app from $300 to $3000 USD per user
Invited technology speaker at Yahoo Inc, and Flurry
Professional advisor, mentor, and operations consultant to multiple startups and accelerators
Roger Jin - Director of Strategy
Bootstrapped multi million dollar consumer technology startup
Featured on New York Times, CNBC, Business Insider
Founded partnerships and distribution deals with Amazon and Walmart
Alvin Lau - Managing Advisor
11+ years of technical project management experience
Project lead bringing projects valued over $200 million to success
Expertise in managing costs, resources, schedules
---
What does this mean for the consumer?
If developers are gaining double-digit percentages back in their wallets because they can develop and distribute apps on the OPEN Money platform, one might surmise there to be potential savings to the consumer as well. At the very least, as cryptocurrency gains mainstream adoption, the app architects will find a whole pool of enthusiastic crypto maniacs searching for the next best thing.
---
OPEN Money ICO details
---
Stay tuned as I chase down the OPEN Money team with some email interviews.
What would you like to know about OPEN Money?
What would you like to ask the team?Leave your questions in the comments section.
---