Hello Steemit Community,
As it gets closer and closer to 2018, I've been spending some time repositioning the cryptocurrency I've been gathering since March 2017 in hopes to be in a solid position for 2018. Besides that not too much has been going on!
In this video I briefly touch on:
repositioning
@ftgu Lazy Sunday Broadcast (talking about fermentation)
Current chart report:
Liquidity - $205.05 (New all time high!)
Total Wealth - $747.88
---
---
For those of you who are tuning into my content for the first time, follow me from the beginning here.
Thank You For Your Time,
McKenzie Gary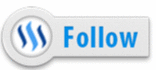 Outro: Kiefer - realllly like U v1