OneCoin Launch Date Countdown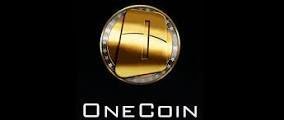 The wait is over. The company has officially announced the OneCoin launch date earlier some months. In this article, we will discuss the OneCoin launch to the open market and the strategy behind "OneCoin launch".
OneCoin is a young currency and not yet open for trading in the market to everyone. The company's main purpose is to popularize the currency so that users can use it to make payments and to transfer money around the world. The company was founded in 2014 by entrepreneur Ruja Ignatova of Sofia, Bulgaria.
OneCoin is a cryptocurrency with a very different structure. It is not a Bitcoin clone with slight alterations. Bitcoin has created anonymously and it has anonymous ownership. On the other hand, OneCoin's ownership is public and its system is based on (KYC) Know Your Customer concept.
OneCoin Launch Date
Well, there is a lot of negative news on the internet regarding the 'OneCoin launch date'. Some folks are considering OneCoin as Ponzi scheme as it is still not launched to open market. But after reading this article, you will come to know about the strategy behind OneCoin launch to exchange.
OneCoin's founder Ruja Ignatova announced a plan on January 15, 2017, to list OneCoin on a major Asia stock exchange by the second quarter of 2018.
But due to some technical issues, the company has to delay the OneCoin launch date. The company has officially announced the OneCoin launch date. OneCoin will be launch to open market on 8th October 2018.
OneCoin Launch Strategy
One of the diamond leader from OneCoin shares the strategy behind OneCoin launch. Here is what he said about their strategy.
First of all, OneCoin will be introduced at xcoinx.com. The company will decide whether they want to compromise their member's data on other exchanges or not.
But if we can exchange our coin into fiat currency from xcoinx then, to be honest, we don't need other exchanges. The Xcoinx will be ready for permanent trade on 8th October 2018.
The company will hold about 40 to 50% coins and the remaining 50% will be considered as circulating supply. Let's say we will be 4 Million by the time of opening and we will have half of the coin capacity which would be 60 Billion.
Now 60 Billion is circulating supply and at least 20% is already gone to coin safe until 2019.
What is left? 30% and 4 Million Members.
The Deal Shaker platform is going to take away most of the coins and by the October 2018 at least 10 to 20 % Coins will be with Merchants. 10 to 20% coins are gone to OFCs as well. What is left?
Now you all must be thinking what's going on right now?
The Answer is that Company is trying their best to hold the maximum number of coins. Because all company wants is to control the stability of fluctuation at the time of launching.
I bet you that at the time of launching only small investors who hold the very limited amount of coins will run for selling their coins. The big investors will happily buy and hold their coins.
After 6 to 7 months the same small investor will return to xcoinx to buy his same coin which he sold for a cheap price and will pay double of the price in hoping to sell for a better price.
This is called crypto trading!
We will see how 3.3 Million Members will sell their coins in one go!
Actually this is the question always raised by our haters and basically, they are misleading those who don't have enough knowledge about the concept of OneCoin's business module.
I want to request everyone to please educate yourself. Understand the technology behind OneCoin. Never blindly trust anyone. If you don't understand the technology, you don't need to invest in OneCoin.
OneCoin is all about learning. The purpose of One Academy is to educate the community.
I hope you will like the article about the strategy of OneCoin launch to open market. Don't forget to share with your friends and community around you. We need to create awareness among people about this opportunity. Sharing of this post can attract more visitors to this blog. Hence it can create awareness among people.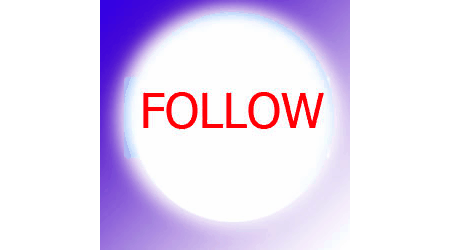 Thank you