Why NEO is GOOD for Investment???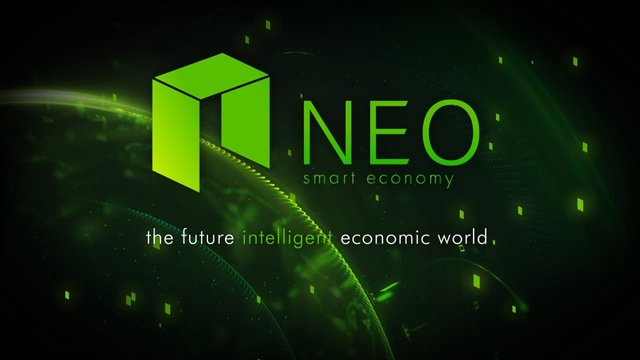 NEO is a blockchain "platform" that rents out its underlying tech stack, enabling the development of digital assets and smart contracts on top of its own infrastructure.  Neo's main aim is to be the distributed network for "smart economy".
Digital Assets + Digital Identity + Smart Contract = Smart Economy. 
NEO is widely considered to be China's answer to Ethereum. Both cryptocurrencies use smart contracts but NEO takes advantage of its unique blockchain in order to improve on Ethereum's network. NEO have defined themselves as the distributed network for the smart economy. They define a smart economy as digital assets, plus a digital identity combined with smart contracts. The NEO project was originally launched in 2014 as AntShares with development resources provided by founder Da Hongfei through his development company Onchain. While Bitcoin was fully announced to be null and void by the Chinese government, NEO has got the green signal by the government to be deal. NEO coin is presently listed in top 15 cryptocurrency chart.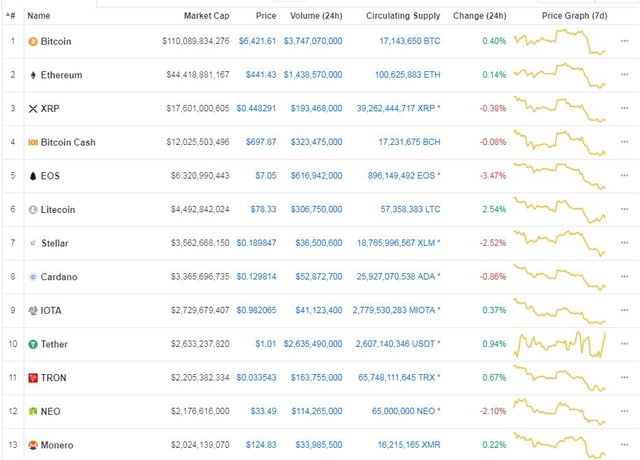 NEO blockchain basis some ICO listed in Cryptocurrency
- GAS
- Qlink (QLC)
- Ontology (ONT)
- Deepbrain Chain (DBC)
-  Zeepin (ZPT)
- Red Pulse (RPX)
 NEO Entered the Era of Decentralization
On July 4, 2018 at 21:00 (GMT+8), NEO Foundation initiated the election of new consensus nodes, starting the era of decentralization of NEO. The candidate node run by City of Zion, after running smoothly on TestNet for over six months, got elected as the new consensus node. City of Zion (CoZ) is an independent, international group of open source developers working on NEO blockchain.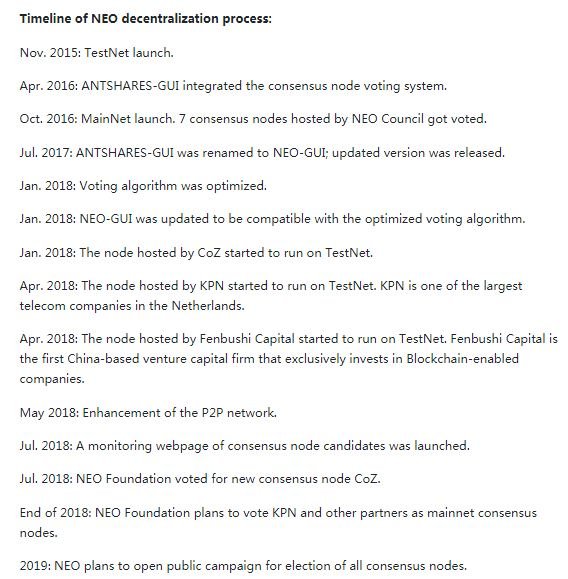 5 Interesting NEO Facts You Might Not Know 
1. NEO made its first appearance in the West in 2016 under the name Antshares. 
2. NEO uses the delegated Byzantine Fault Tolerant (dBFT) for blockchain consensus. 
3. 6119 BTC were raised during NEO's 2016 ICO – creating 100 million NEO tokens. 
4. 50% of the NEO tokens were sold in the ICO, and the other 50% were distributed to the NEO Council. 
5. NEO climbed its way into the Top 20 coins achieving a $5billion market capitalization by the end of 2017.  
Neo features:
Delegated Byzantine Fault Tolerance (DBFT) algorithm :- Maintains consensus even if some nodes bare malicious intentions.
NeoX   :- This system will create the ability to execute and operate various blockchains.
NEO Contract :- Creating smart contracts and high performance environments that integrates pre-existing codebases.
NeoFS :-  Service which allows decentralized storage (a peer to peer).
NeoQ  :- A lattice-based cryptographic mechanism which creates problems that cannot be solved by quantum computers.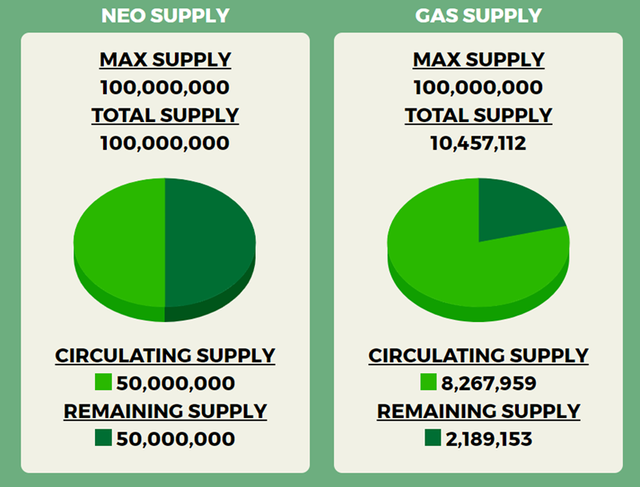 NEO Seed Project
With this project, NEO hope to spread the knowledge on NEO blockchain and bridge the distance between NEO and community developers. We hope to see more developers 
taking part in new smart contract projects. In the meantime, we shall endeavor to promote new projects on smart contracts, construct the NEO ecosystem.
(i) Workshop
(ii) Programming Day
(iii) NEO applications on the Testnet 
Just think about these two global firms: Microsoft and Alibaba
Alibaba is taking Neo coins these days as payment and if you know Alibaba you know you can buy just about everything there wherever you are in the world. They call it the Chinese Amazon but, in fact, it's better because you can't do wholesale at Amazon but Alibaba specializes in that. Neo is now working with them on a Mail Certification Service so that international logistics are easier and safer.

Microsoft is using Neo to ensure fast and secure access to its products using NEO as payment. These are just two examples. They illustrate how Neo is positioning itself to bring cryptocurrencies into the real-world and change the game. Global business is being reshaped by this technology already in general, and this crypto coin in particular because it's so readily compatible with so many systems.
Link: https://coincentral.com/what-is-neo-cryptocurrency/
https://neo.org/blog/details/4089
https://globalcoinreport.com/neo-useful-cryptocurrency/
Regards, @majestyman
Thanks a lot!!!