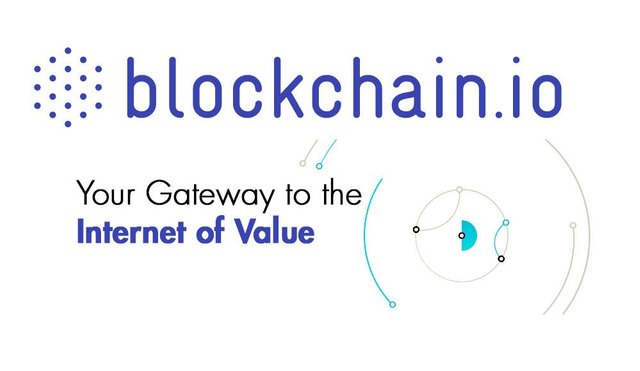 Source
Introduction
Cryprocurrencies are evolving strongly since the birth of first cryptocurrency Bitcoin. Cryptocurrencies are popular and people are interested in cryptocurrencies because of its transparency and decentralization. The curve of crypto segment is on constant rise and many developments and many technologies have evolved so far so as to make it better and better only and so as to make it viable technologically as well as economically.
Be it adoption to crypto segment or getting exposure to a kind of market within crypto segment, an Exchange has always played a crucial role and it is like the gateway to a market. We have crypto segment as decentralized but unfortunately, even in 2018, most of the trading and exchanges are happening in a centralized way. The creation of cryptocurrency was to make trustles environment and trading cryptocurrency in a centralized environment is against the spirit of decentralization.
So there is need of decentralized exchanges, and in fact we have decentralized exchanges also as on date but their presence is subdued as compared to that against centralized exchanges. So decentralized exchanges are not being able to flourish, because of the various issues like latency, lack of liquidity, slow speed of transaction, not being able to have a real time interaction where as centralized exchanges are subjected risks like hacking, shutdown by regulatory authorities if not compliant etc.
So it is not like that the issues are only confined to a particular type of exchange, rather both the category of exchange are equally having their own set of issues. So this is the gray area and there is a need of an exchange which can strike a balance between the pros and cons of centralized and decentralized exchange and offers a platform where speed, liquidity, decentralized settlement can be exercised seamlessly. With a vision to offer such a platform, gives rise to the introduction of BLOCKCHAIN.IO.

An Approach to Blockchain.io
Again while trading in this exchange platform, you will experience better speed also, as Blockchain.io leverages on latest cryptographic developments like Lightning Network, so speed will be considerably increased now.
When it comes to low latency, quick order booking, efficient order matching, this exchange will act as a centralized exchange, so you will enjoy the good features of centralized exchange in Blockchain.io. And when it comes trade one cryptocurrency against the other it will act as a decentralized exchange to enable the cross-chain settlement of traders. Apart from this, Blockchain.io also ensures secure storage of cryptocurrencies.

Understanding various problems of Crypto Exchanges
The underlying problems of crypto exchanges are:-
(1) Security
(2) Non Compliance
(3) Opacity
(4) Outages
(1) Security
Mostly in centralized exchanges, the funds are kept in a centralized wallet and the amount becomes so high that hackers always have malicious intention to gain access to the centralized exchanges and hack considerabale amount of money and under such circumstances, the trader always fall prey to hackers. It is not theoretical, as it has happened in past on many occasion.
(2) Non Compliance
Many new exchanges we can see all across the world. But have you ever thought about, how compliant they are to their regulating authorities within the jurisdiction? So being compliant to a jurisdiction is equally important, otherwise the traders are always subjected to unforeseen risk and possible shut down of the exchanges by the authorities.
(3) Opacity
How do you feel when you are unable to reach to your exchange or broker, if there is no such proper communication tool to talk with the support staff of an exchange, how does it feel? So opacity is another issue, where the trader is subjected to fear factor, insecurity etc.
(4) Outages
When exchanges do not have proper server infrastructure, then one may experience issues like outages during the time of high volumes and high volatility and this is yet another setback of crypto exchanges.
So there is a need of platform which is not just technically viable but also compliant within the jurisdiction and should have a reliable infrastructure which can ensure a seamless trading environment for traders. Blockchain.io has been build to sort out the aforementioned issues and aims to provide a seamless trading environment.

Paymium & Blockchain.io
The benefits, Blockchain.io will have from Paymium is that it can bring those 170,000 users to Blockchain.io platform and can significantly enhance the community size and liquidity of the platform right from the start.
So the combination Paymium and Blockchain.io is like a complete package to traders, where traders can not only gain access to crypto-fiat exchange through Paymium but also they can experience seamless cross chain decentralized transaction with enhanced ifrastructure in Blockchain.io.

Unique features of Blockchain.io
Ultra Secure & Decentralized
As we stated earlier, Blockchain.io is such a platform whose matching engine is centralized, so that fast order processing can be done with very low latency but when it comes to cross-chain account settlement then it will be in a decentralized environment though atomic swap.
When it comes to the security of fund of a trader, then Blockchain.io will have 98% of cryptocurrency reserve in cold storage and these cold storage are off-line wallets which requires multiple signatures to gain access. In addition to that, the private key is split and stored in multiple location, thereby making the fund management fully secure.
Apart from the above, Blockchain.io periodically conducts technical audit so as to take note of the account database.
Fully Compliant & Transparent
Reliable Infrastructure
With Blockchain.io Institutional client will be connected through FIX API. It will also enable peer to peer lending and proprietary lending facilities.
Consultancy to ICO project & Token listing

Blockchain.io's BCIO Token
The native token of Blockchain.io is known as BCIO token and it is the utility token within the platform using which one can pay trading fees, borrowing fees, transfer fees etc. BCIO token in another way, can also improve liquidity in the platform and having BCIO token in the wallet, a trader in the platform can have several advantages:-
(1) Discounted Trading
(2) Survey Participation Rights
(3) Loyalty & Rewards
(1) Discounted Trading
(2) Survey Participation Rights
(3) Loyalty & Rewards

BCIO Token Distribution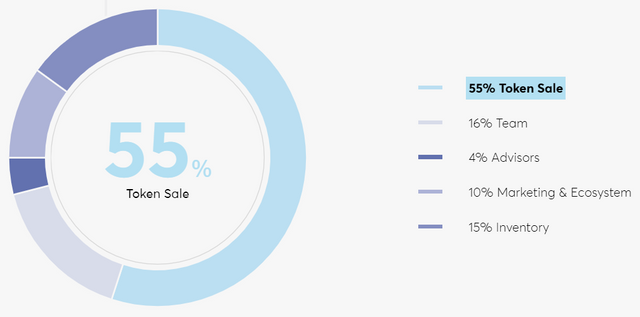 Source

BCIO Token - Use of proceeds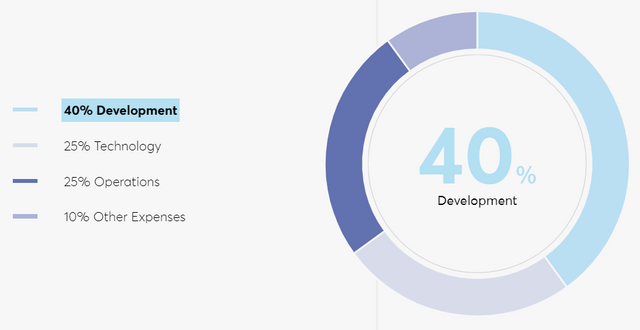 Source

Crowd Sale
The BCIO token crowd sale has already began on 27th September 2018 and is still going on. Looking into the sale statistics (1.2 usd million in just 7 days), it is clearly understood that there is a growing interest in this platform considering its unique features.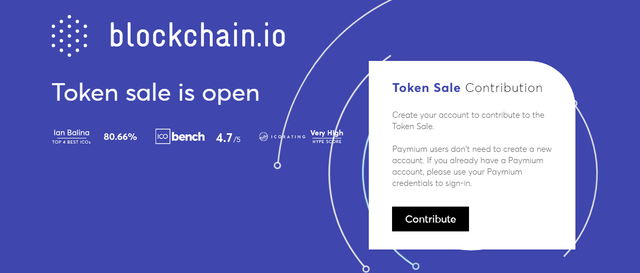 Source
There is a bonus offer of 5% for both referrer and the referee. Apart from that if someone is willing to invest a minimum sum of 100 euros or more, then they can receive an additional 5% bonus by using the following referral code

emwinVWrVCzugXiWVP3z
It is important to note that there is no soft cap and one can invest with cryptocurrencies like BTC & ETH. Any unsold token will be burned.

Summary
The evolution of crypto trading in 21st centurty needs more advanced technology so as to mitigate the current issues of crypto exchanges and then only an environment can be set up where the different heterogeneous blockchains will be able to interact with each other and it will also be able to pair up with index currencies so that it can offer a wide range of market to the traders. There will also be a flow of all kinds of assets just like the information over internet, so Paymium and Blockchain.io is a way to enhance true "internet of Value"
Paymium which is a well seasoned crypto-fiat exchange in Europe is now leveraging into Blockchain.io, which aims to provide a next-gen platform for the traders where traders can feel a secure and highly liquid marketplace with a reliable infrastructure.

Roadmap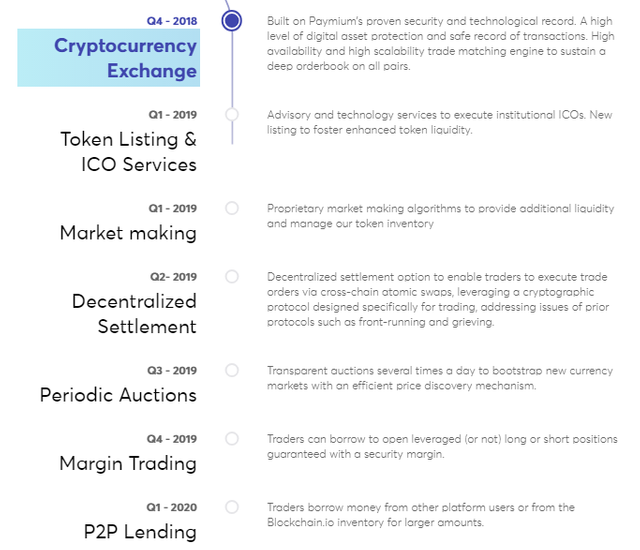 Source

Team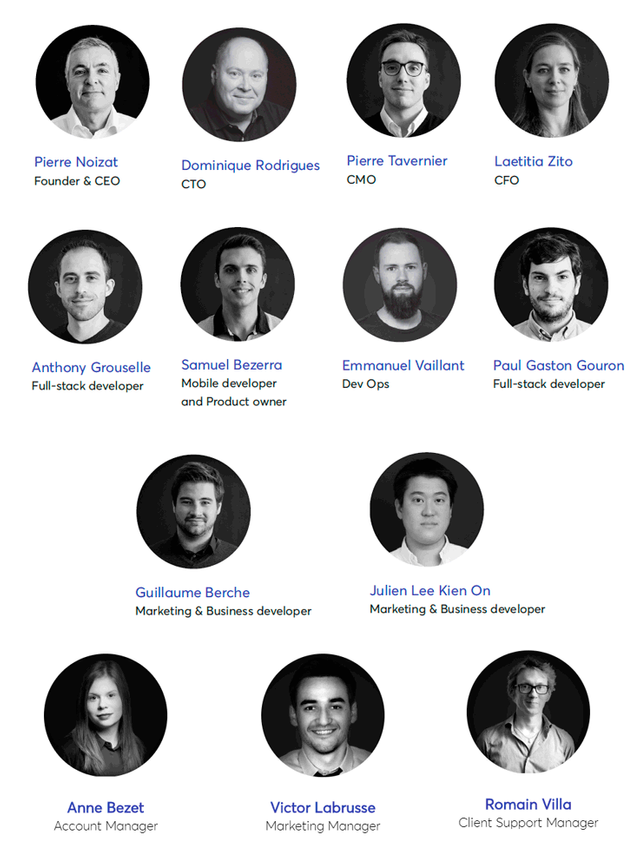 Source

Advisors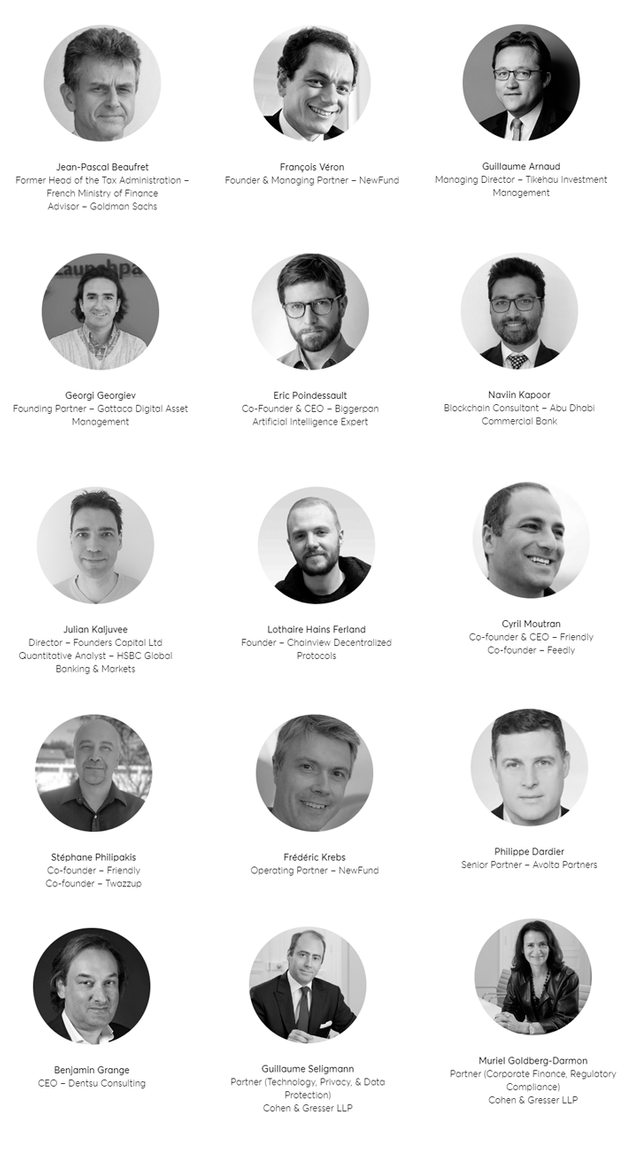 Source

Partners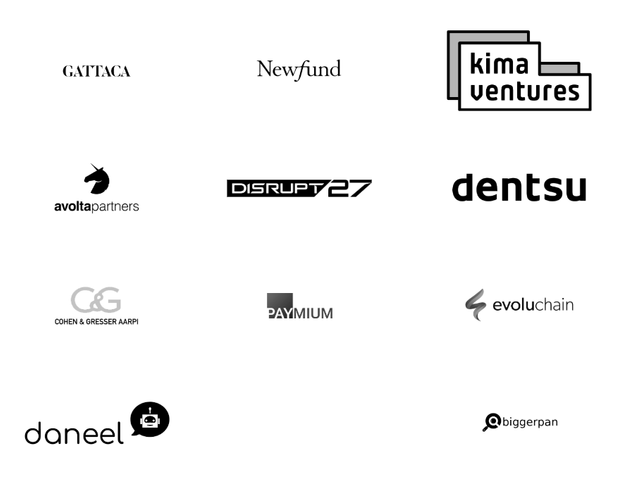 Source

More information & Resources
Blockchain.io Website
Blockchain.io Token Sale Page and Details
Blockchain.io Token Sale Contribution Guide
Blockchain.io Whitepaper
Blockchain.io Medium
Blockchain.io YouTube
Blockchain.io Telegram
Blockchain.io Twitter
Blockchain.io Reddit

This is my entry into the writing contest organized by @crypto.hype and for more deatils about the contest, you can go through this link: https://steemit.com/blockchain/@crypto.hype/blockchain-io-sponsored-writing-contest-usd310-usd-steem-bounty-reward-pool