The Future of Cryptocurrency Payment - PUMAPAY (part II)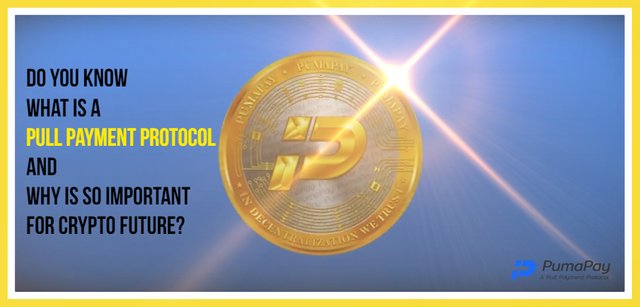 If you are still not introduced to the basic idea of this revolutionary project, please read: $117 000 000 to Reinvent Cryptocurrency Payments - PUMAPAY
In today's article, I will broadly explain the superior PumaPay technology and try to make it closer to the average reader. The final goal of this article is to provide clear evidence that this is not just one of the many cryptocurrency payment projects but probably a future universal cryptocurrency online and offline payment solution.
The main advantage of PumaPay open source project when compared to the competition is their superb blockchain payment solution. The PumaPay team developed a new generation of smart contracts named PullContract that will ensure improved cryptocurrency payments. PumaPay payment protocol - PullPayment is in the active development of working prototypes, and according to the PumaPay roadmap it should be fully launched and business ready in the first quarter of 2018. It is expected that this will change the cryptocurrency payments forever and bring cryptocurrency daily payments in the wide use all around the world. This is not just my personal opinion, but more important, opinion of many ICO participants that invested more than $117 millions in PumaPay ICO, making it one of the most successful ICOs of all times.
What is so revolutionary in PullPayment Protocol?
It is very important to have a basic understanding of the classic cryptocurrency transfer model so you can realize what advantages of PumaPay payment system are. Bitcoin was created to allow direct decentralize transfers between two individuals anywhere in the world. The idea was to give power back in the hands of small people and end dependence on any middleman (Read: Banks). It was a revolutionary idea for 2008, especially after the great financial crisis that shook the world, but it wasn't without flaws. One decade later Bitcoin and numerous other cryptocurrencies have a market cap of 350 billion USD, but before becoming ultimate world payment solution, someone needs to improve their payment system. Cryptocurrency transaction system is a one-way street, from A to B without the possibility for B to connect to A. PumaPay Payment Protocol will allow this back connection and open many new online and offline cryptocurrency payment options.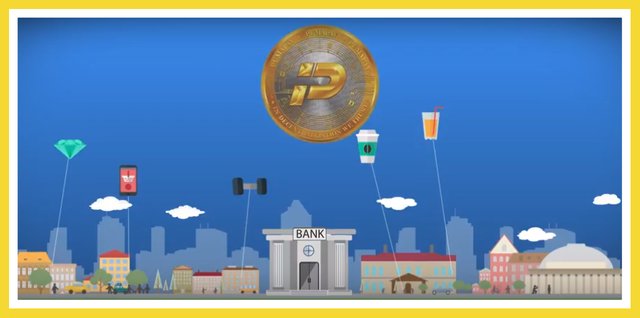 With PumaPay protocol users will be able to choose from a variety of different payment types that are common in classic fiat and credit card payment systems, but were unknown in cryptocurrency payments by now. As I already mentioned PumaPay is developed to be open source project so businesses and merchants will be able to adapt all payment models to their needs or even create new ones. For more details about payment models and exact use cases read PUMAPAY WHITEPAPER. By developing their project as open source, PumaPay team showed not just their vision to create blockchain based protocol without any central authority, but have also created new payment ecosystem that will merge and connect many business branches and grant fast growth and high profit for all parties involved. It is self-evident that PumaPay payment system will cut down the cost of payment operations by leaving middleman out of the game. Buyers will enjoy safe, secure, fast and less expensive payments and shop owners and other users will have more profit left in their hands.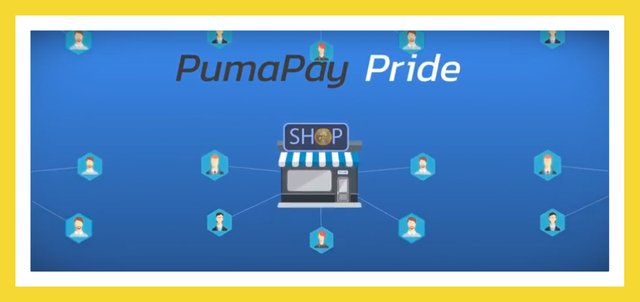 The crucial point of every revolutionary project that's trying to change any old business system and introduce something new and better is to gain the trust of customers and reach a critical mass of users. If this is achieved and you have a better product then competition than you can expect fast and exponential growth. The PumaPay team is aware of this fact, and as you can see on their WEBSITE they took special care about this part of a project. The team created expansion strategy that's based on four pillars: Early Adopters, launch Partners, PumaPay Pride and Third Parties Extension Services and Products. There are already many businesses that have recognized PumaPay as an opportunity to expand a list of their clients and agreed to implement PumaPay Payment Protocol in Q1 2019. PumaPay also found a Launch partner in an ImLive company that will create a separate online platform with exclusively PumaPay Tokens as a payment solution. PumaPay Pride is in prototype phase at this moment, and we can expect many new services developed by third parties in a near future. PumaPay tokens (PMA) to be listed on several big exchanges and become tradable shortly. Stay updated with all news about this revolutionary project by following their social media channels.