![](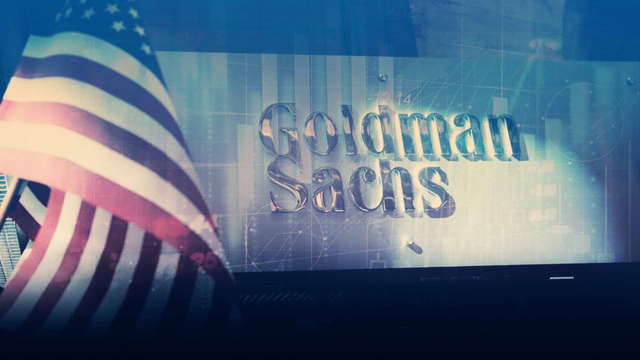 )
Goldman Sachs' new director, David M. Solomon, is known for being both enthusiastic about Bitcoin and its derivatives. This news is greatly appreciated in all the crypto-sphere.
Goldman Sachs 1.0
As mentioned before, there was some skepticism among the big financial institutions about Bitcoin. The same institution that was preparing a crypto-trading platform sees its CEO, Lloyd C. Blankfein, big skeptic about bitcoin, leave his place at the end of 2018. This is in an official press release of TBTF Goldman Sachs Group, Inc. we learn that Solomon will replace Blankfein for the two positions he held since 2006. The investment bank established in 1869, capitalized at some $ 92 billion (2017) and known to the general public since its involvement in the famous subprime crisis that occurred in 2008, will see a completely different face from 1 October 2018 in its headquarters in Manhattan, New York.
Although his predecessor did not own any bitcoin, Blankfein claimed he was not ready to dismiss this cryptocurrency, which he still does not understand:
"I'm not one of those people who say that if they do not understand the whole thing, if they're not familiar with it, then it will never work. That would be too arrogant. "
Blankfein's vision seems to go against that of another TBTF, the notorious JPMorgan Chase, who described Bitcoin as "a fraud".
New CEO, new vision?
Wait & see as the English say ... If Blankfein's words about Bitcoin are as rare as the oases in the desert, it's a different story for Solomon. Goldman Sachs has become the first regulated financial institution to allow its customers to trade futures on Bitcoin via one of its offices, based in New York for three months now. On June 20, the future CEO of Goldman Sachs spoke with Bloomberg TV in China and revealed to the general public that the financial institution was exploring other tracks on the road of cryptos than those already borrowed.
"We are currently" clearing the jungle "around Bitcoin, trying two, three things here and there, but we are doing it very cautiously [...]. We listen to our customers and try to help them by exploring new paths. "
Bitcoin BTCWe have not yet recorded any change in bitcoin prices since Goldman Sachs made this change in direction. However, yesterday, Satoshi Nakamoto's currency was boosted compared to the last two weeks when Blackrock said the company had an eye on the crypto market.