Reviewing My Investments from 2017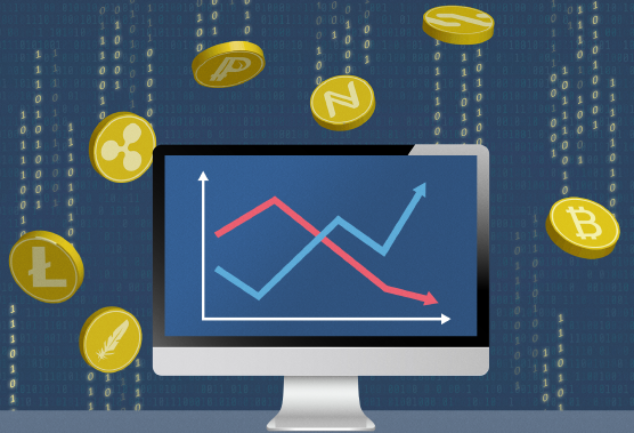 Prior to 2017 I was holding onto Bitcoin, Ethereum, Litecoin and the Steem Power on this account but I hadn't diversified much as I hadn't considered it worthwhile with the growth of Bitcoin and Ethereum alone making up massive profits. Around July I took some time looking through projects that were making noise and decided on the below currencies to invest in, putting roughly the same fiat value into each of them.
So now, with 2018 starting, I went and found the (rough) prices from when I bought in, using my exchange withdrawl history and coinmarketcap's historical snapshots. Unfortunately they are in USD and not GBP as I didn't want to go to the hassle of figuring out historic exchange rates.
Waves (WAVES)
Buy Price: $3.89
I decided to invest in Waves primarily because of the ease of use when it came to tokens on the platform. When comparing issuing a token on Ethereum and Waves, Waves certainly has the user friendly method and with tokens being a massive part of the market and knowing that there are projects with tokens relying on the platform
Current Price: $11.89 (ATH: $17.06)
Waves peaked during December along with all the other currencies rising, if I had sold then I would have recieved over 4x my initial investment in return, as it stands now, I'd get over double. In hindsight it may have been worth moving on from this during December as it has dropped down the coinmarketcap chart quite a bit. I'll happily hold it for another year and watch developments unfold however.
Stratis (STRAT)
Buy Price: $4.85
Buying into Stratis wasn't a hard decision for me, a blockchain for building applications in C#, what more could you want? As a C# developer myself, I was personally interested in trying out the Stratis platform (even if they are targeting enterprise) and even if I wasn't, C# is an extremely popular language and when it comes to mainstream adoption of blockchain technology, being able to develop for it in Visual Studio is going to make it all the more appealing.
Current Price: $19.17 (ATH: $21.21)
The peak was only a few days ago and Stratis has risen quite a lot, roughly at 4x currently and if there was a time to sell, it is probably right now, but there is still room to grow and I expect it to rise further after the inevitable correction, besides, if I'm going to use it one day, I probably don't want to sell right now.
Lisk (LSK)
Buy Price: $2.22
Like Stratis, Lisk is also a platform for applications, although in the case of Lisk, this time it's JavaScript, which, with things such as Node.js becoming more popular and the entire frontend of almost every website using it, there's certainly a market for a decentralised application store in JavaScript.
Current Price: $29.93 (ATH: $38.40)
Lisk has also only just peaked and is currently correcting, at the moment it is still 12x the initial buy price and has been quite successful for me, I plan on holding onto it until we see applications on Lisk start to appear at the very least and then likely either sell or use it on the platform.
NEO (NEO)
Buy Price: $7.26
I actually ignored NEO (or AntShares as it was called) when the groups I follow started hyping them up, they were pennies, if that, at the time and I do regret not buying, but the AntShares branding made me doubt that people would adopt them. After the NEO rebrand and the first price spike, I jumped in. NEO is also an app platform, but in this case, allowing multi language support, which obviously seems quite good in theory, although I can see it being overlooked in favour of language specific platforms in many instances.
Current Price $125.67 (ATH: now!)
It's currently at it's all time high, a massive 17x my buying price. I have no idea how long I'll hold onto this one for, if it's successful, probably a very long time, otherwise, if it beings to fade, I'm confident I can sell at a profit without much issue now that it's so far away from the original price.
So there you go, my investments from last year. I'm already in IOTA and NEM for this year and am looking at a few others. What did you invest in during 2017? Did it pay off or are you still waiting for the gains? And of course, what are you looking at for 2018?
DOGE Tips: DC3DHhiiaMoAgKme2xxkskHPbdw43UuTGp