ONT Ontology rose over 40% in 24 hours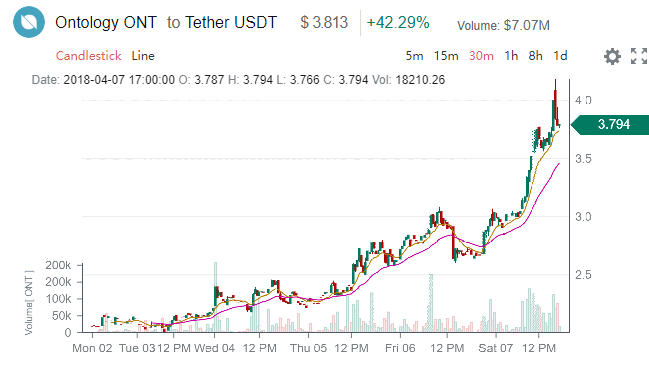 Ontology had reached the top about 4.1 USD in 24 hours. The main reason for this uprising would probably due to the announcement of Ontology for the cooperation with four firms.
https://neonewstoday.com/general/ontology-venture-capital-collaboration/
It is not sure whether the price will keep soaring or rebound back or even remain. Enter the market at your own risk.