Tron, Future free entertainment system?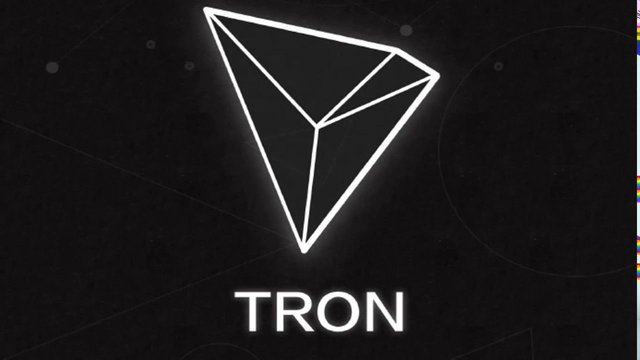 Hello good morning steemers. Today I'm going to talk about another project with a great future like Tron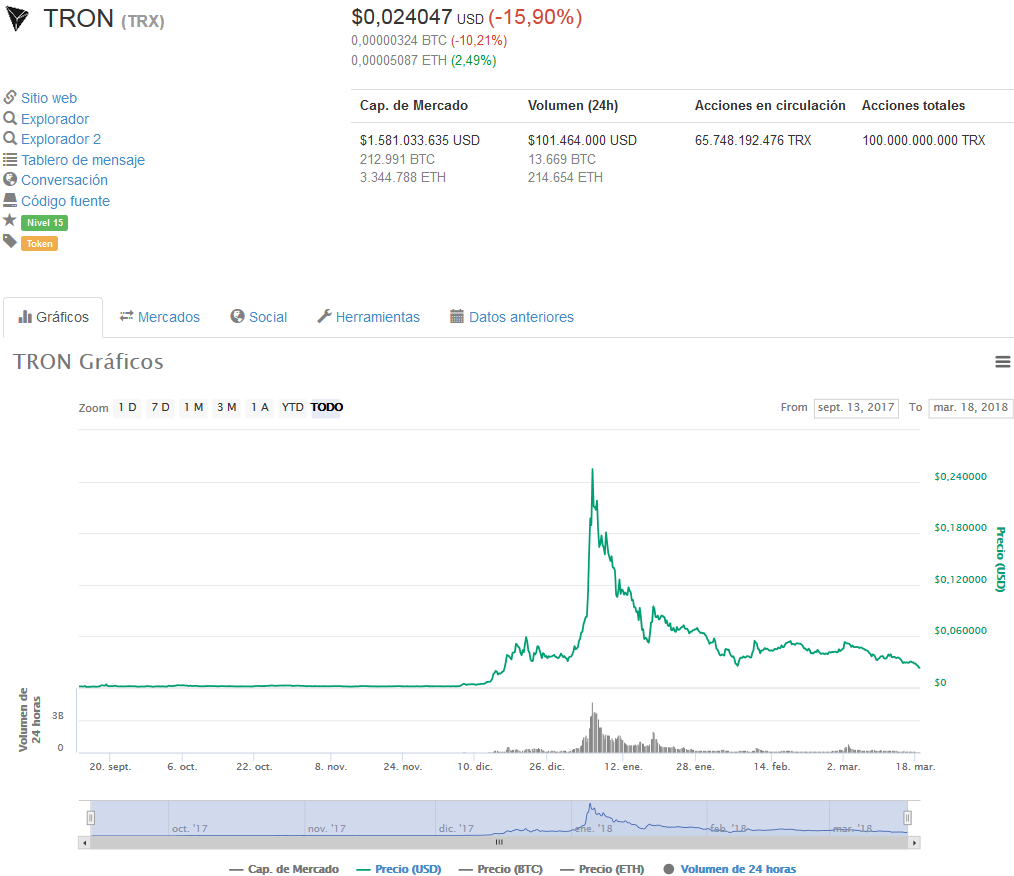 It occupies 15th place according to market capitalization with a price of 0.024 $ although it reached 0.300 on January 5, also affecting this large drop since the beginning of the year. That is to say that with only reaching its maximum price, which has the potential to overcome it, we would multiply our investment.
Although tron ​​has a very large supply of 100,000,000,000 TRX it is expected for this end of March a burning of tokens which will presumably increase its price, and considering the good price that it currently has, I think it is a great time for get with her.
To know a bit about what the project is about, I will comment on it briefly.
Tron is a decentralized protocol based on the blockchain that aims at a free content entertainment system around the world and with a distributed storage technology that is one of its keys, in my opinion, a system with a large storage capacity of data.
This protocol allows you as a user to publish, store or store your work autonomously decentralized, you can also decide the distribution, subscription and incorporation of content and allows through the ecosystem of ethereum. Free, circulate and manage digital content or assets freely.
In other words, it allows you to manage your own content instead of using managers such as google play or platforms such as YouTube to share your creations or content directly with your customers or followers with a platform through blockchain technology.
Behind this project its CEO Justin Sun, a voracious entrepreneur who has as mentor one of the richest men in Asia Jack Ma, creator of alibaba. So I do not think we're disappointed. Since everything that this man touches becomes gold.
So due to the current situation of the currency, of its great project, of the personnel of which it is in charge and of its future burning of coins. I think it's a great opportunity to get some coins.
A greeting.