EOS the killer of the ethereum?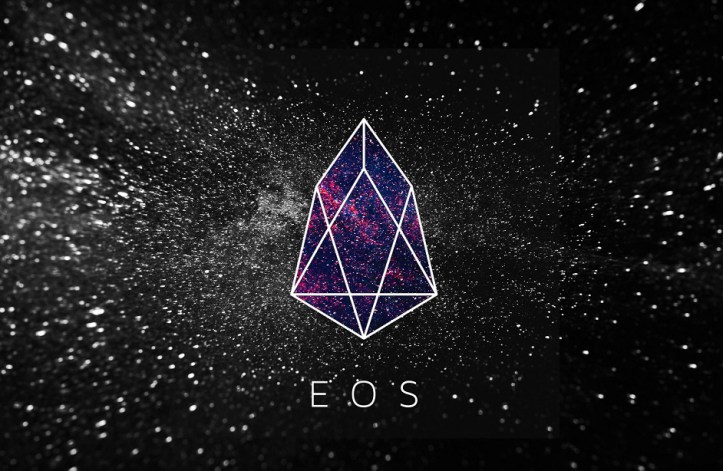 EOS, The competition of ethereum, one of the most successful ICO so far. It is in the top 10 of coinmarketcap.
Even being the competence of ethereum we will hardly see it at the same value, because the supply of this coin is much higher than that of ethereum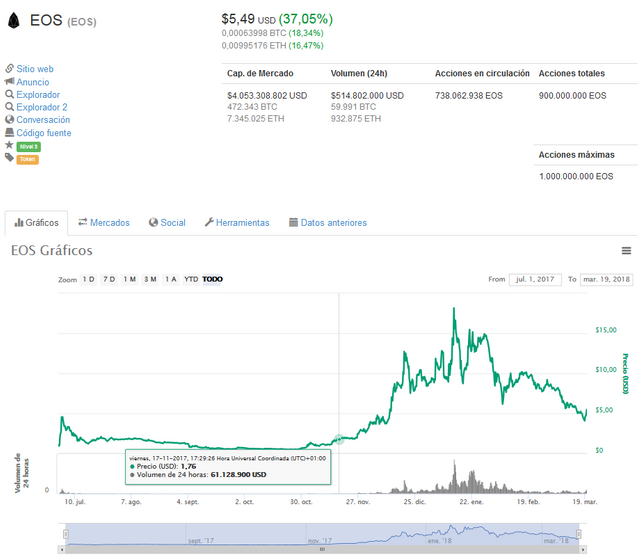 As we can see in coinmarketcap currently has a very good price of $ 5.49 with outstanding shares of 738,062,938 EOS of total shares of 900,000,000 EOS very close to the maximum shares of 1,000,000,000 EOS. And although as we have said the current price at the time of writing this post is $ 5.49 has arrived on this January 1, 2018 to $ 18.71 which with reaching its maximum and would be an excellent investment although I think this 2018 will be a great year for EOS.
The EOS cover letter is very interesting, since they show themselves as the most powerful infrastructure for decentralized applications and in theory more scalable and flexible than ethereum, which could be a worthy competitor of ethereum.
In social networks has received great support, important projects ahead, improvements in applications of smart contracts which make it an excellent option to include it in our long-term wallet
Eos, besides being a good project, has a great team behind how Daniel Larimer is, of which he has not heard. But if I tell you that Daniel Larimer is one of the founders of Bitsahres or Steemit, his projects will sound more to them. That is to say, that this man is not just anyone in the crypto world which gives more confidence to his value, since he is not going to risk his reputation to do an EOS scam.
Keep in mind that this project is still starting. Well, EOS does not exist as cryptocurrency at this time. That is, what one is currently buying is a token in ethereum that will entitle you to use the EOS blockchain when it arises, approximately after the summer of 2018, one can exchange for the real token and despite all this has already arrived to the top 10 by capitalization. Knowing this and that it is still a project, if you believe in it, go ahead and get acquainted with it, but like everything else in the crypts, be well informed about the project and be very clear when it comes to investing.
Greetings and I hope in future posts.