The Small Coin Strategy
Okay, so we all know about the big coins, Bitcoin, Ethereum, Litecoin, ETH Classic, Stratis, Waves, Factom, Antshares, even Steem considered a big guy.  But what about those little guys?  "What little guys?" you might ask.  Im talking about the little coins worth around .000001 USD.  The little coins that have almost no circulating supply reported, and barely any volume.  YES, those little coins.
Let me explain.  Go to coinmarketcap.com, and filter the 'price' column by lowest price.  Make sure you are viewing ALL coins and not the top 100.   Take a look at those prices.  Cheap Cheap Cheap.
Let's Calculate And Then DREAM!
NOW, lets look at this coin AllSafe (ASAFE2).  Currently trading at $.034212 as I write this post, when looking at the 7 day % change, it reads 775,731% increase.  YES, you read that right, 775,731% increase in 7 days.  At one point it hit over 2 million percent (short spike) but now its maintaining at that 700,000 increase percentage level.  So we will use that as the example.
We are going to talk in USD.  On June 23rd, according to coinmarketcap.com if you bought AllSafe, it was .000003 cents for 1 coin.  Say if you invested only $20 dollars USD, you would own roughly 6,666,666 coins   Today, June 27th, it is trading at a little over .03 cents.  Trading at .03 cents, your $20 is now worth roughly $200,000.  Yeah, it's absurd!
This Is What I Do
The following is not financial advice, but just what I have been doing.  I would never invest more than I can afford.  In fact, when I do the following strategy, I invest my money thinking I will never see it again.  In fact, for the most part, it is probably gone forever.  My hope, is that I hit 1 coin that is going to EXPLODE.
Every paycheck (2 weeks) I take $100 USD and I spread it around to little coins.  Sometimes I invest $10 into 10 coins, or $20 into 5.  It all really depends on how I feel.  
I go about surfing coinmarketcap.com for the cheapest coins. I check out their websites, if there is one, and pick some coins that I like or coins that I see potential in.  I try to google some coins to see if there is any news.  I also take a look at volume, but I don't take it too seriously because there have been small coins that have blown up when it said "low vol", so I sometimes just ignore it.
I use exchanges like Yobits, Novaexchange, and Cryptopia.  These exchanges usually have the small coins.  Some to many of these coins, you cannot use Bitcoin to buy.  You might have to buy with Litecoin, Ethereum, and even Dogecoin.  I convert when necessary.
IN THE END
It's a long shot.  But a shot that I am willing to take.   This doesn't mean that I don't own Bitcoin, Ethereum, Litecoin and other well-known coins, because I do!  The risky side of me wants to take that chance!  I will keep on, dream, and pray for my moment!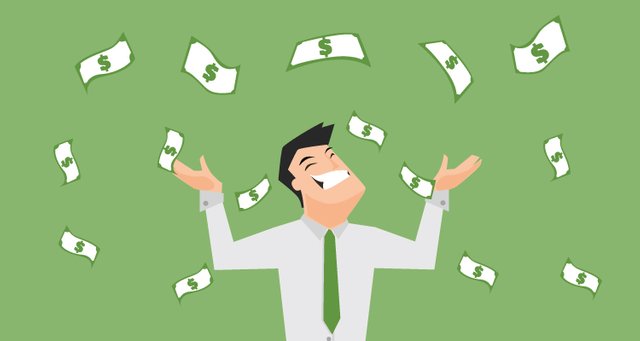 IF YOU LIKED MY POST, UPVOTE, FOLLOW, RESTEEM. I WILL CERTAINLY CHECK OUT YOUR BLOG IN RETURN! 
WOULD LOVE TO HEAR YOUR COMMENTS!