If you have listened to the Utopian Open Source Radio Show on last Wednesday you already know Stone and the Masternode concept it features, as well as you know that I promised to try to set up one Masternode for myself and write an article here on Steemit about my experiences with it.
The interview with cryptotym from @stonecoin was one of the best I had up to now, informative and very funny.

If not, let me introduce you quickly to the topic.
Stone
Stone is a cryptocurrency with its own blockchain loosely based upon DASH. After it has been established in the beginning of 2018 it was left alone by the developers shortly after.
The community, spearheaded by some developers, took over control, repaired the blockchain, made some improvements and generally put the coin back into a working status.
You can read about Stone in the new Whitepaper that has been published on 08/15/2018.
Technical Details
Stonecoin is a PoW+Masternode coin, which means it can be either mined (using the new asic-resistant x16r algorithm) or it can be earned by setting up a Stonecoin Masternode.
A Masternode is a dedicated server that has a complete copy of the blockchain and is always online so that transactions can be made smoothly and is in this acting like a normal wallet.
Additionally to that a Masternode also has specific tasks like the following:
Increasing privacy of transactions
Doing instant transactions
Participating in governance and voting
Enable budgeting and treasury system in cryptos
Hosting such a server will bring you rewards in the form of Stone.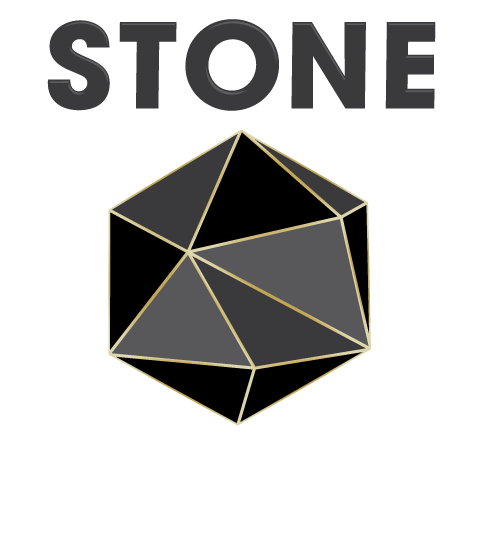 Stone Masternode
The team around Stone has made quite amazing efforts to keep the whole process as simple as possible so that even people without technical background are able to set up a Masternode for themselves.
As a first helper, there is a setup guide that features both, an expert and a beginner guide.
As a second source of information I used a video by cryptotym published on DTube and last but not least the team has got an amazing Discord channel that you can find here.
You can even get tipped with Stone by the bot they have running there.
Allright, so the sources of information are clear, but there are some other prerequisites that I would like to mention.
You will need:
1500 Stone as a collateral
a virtual private server (VPS)
the stone wallet, which can be found here
You can get the 1500 Stone by using one of the two exchanges where Stone is currently listed. It is Cryptobridge or Crex24. I personally bought mine on CryptoBridge.
If you do not have a VPS you can get one for free (at least for 2 months) at digitalocean. A link for this is also in one of the setup guides.
The setup process
Honestly, the setup process itself was done quite fast. It maybe took me one hour and a half to get the Masternode up and running.
The last step, starting the Masternode within the wallet, had to be done twice. This was most likely because the transaction to store the 1500 Stone as a collateral did not receive enough confirmations (in other words, it all did go too fast :) when I started for the first time and so was not seen to be valid.
After waiting for a bit I started again and everything was working like a charm.
This was the only thing that was somehow not working directly as described, everything else was very well documented.
Status of my Masternode
Well, everything is still running perfectly and I just noticed that I already got paid for the first time.

1500 Stone Giveaway
Because I had so much fun with cryptotym in the interview, I decided to give out 1500 Stone, the sum needed to bring up your own Masternode, during the next days.
Keep your eyes open, I am still working out the details :)
Questions?
As already said there is a lot of information already available and the team around Stone is helping wherever they can.
The easiest way to get in contact with the team is the Stone Discord.
You can also ask questions here in the comments and I will try to answer them as good as possible.
Disclaimer
I am not part of the Stone team nor am I paid to do advertisement. I am just a computer scientist gone radio moderator that is always curious to try out new things.
And no, I do not own a crystal ball to be able to look into the future. So I can not predict the future price of anything :)
Thanks alot for reading and tune in to the Utopian Open Source Radio Show, every Wednesday at 6 PM UTC.
See you there
Jan