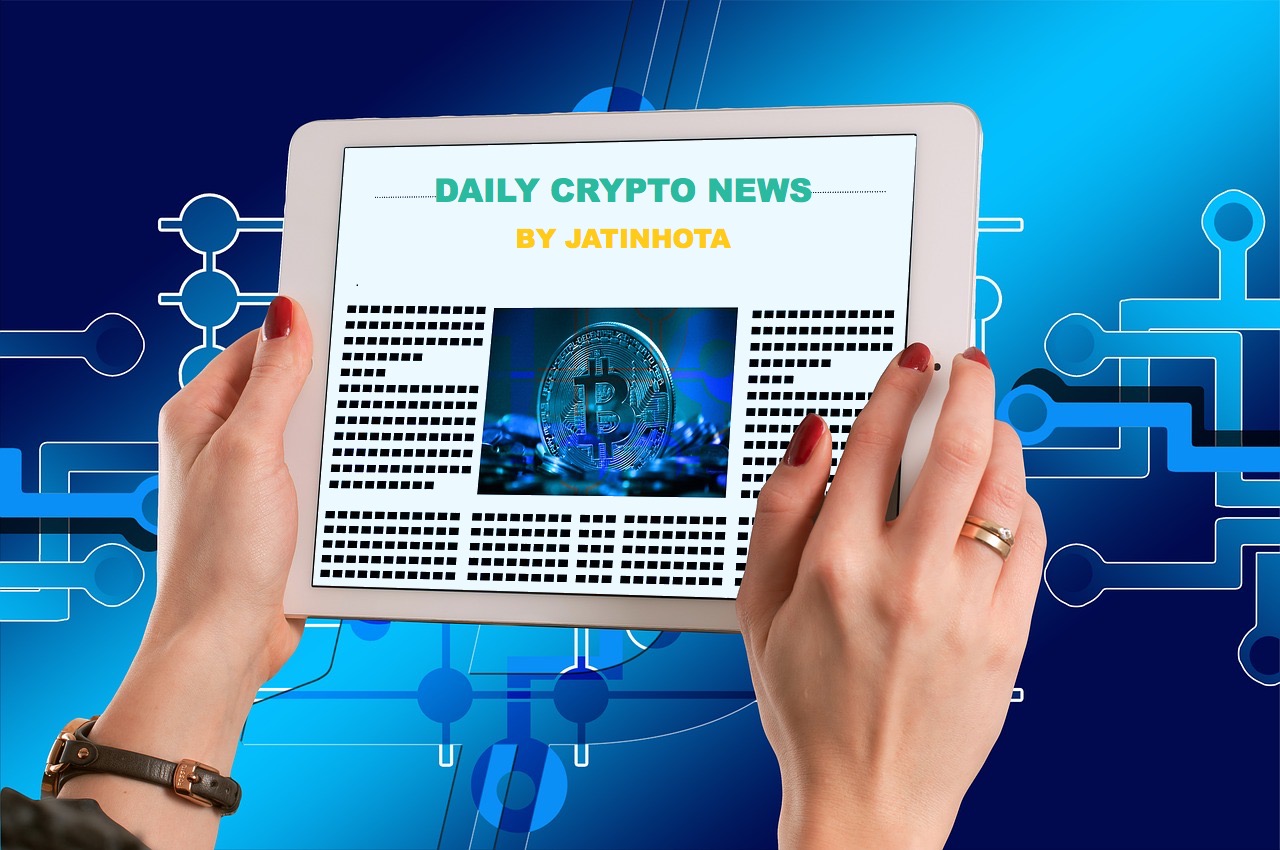 Top Crypto Events Planned for Tomorrow
Didn't find a good one
Some World Crypto News
1- Coinbase, the cryptocurrency exchange operator, is looking into getting a crypto exchange-traded fund off the ground, and it has sought help from the $6 trillion asset manager BlackRock.
2 - Vitalik said, We can't see another 1000x growth in crypto or blockchain again.
The blockchain space is getting to the point where there's a ceiling in sight," Buterin said in a Sept. 8 interview with Bloomberg at the Ethereum Industry Summit conference in Hong Kong. "If you talk to the average educated person at this point, they probably have heard of blockchain at least once. There isn't an opportunity for yet another 1,000-times growth in anything in the space anymore.
3 - The U.S. Securities and Exchange Commission said on Sunday it was immediately suspending trading in two investment products that track cryptocurrencies, citing confusion in the markets over whether the products are exchange-traded funds (ETFs).
The SEC said in a statement that trading in Bitcoin Tracker One <CXBTF.PQ> <CXBTF.PK> and Ether Tracker One <CETHF.PQ> <CETHF.PK> will be halted in the United States until at least Sept. 20.
Todays Top Gainer and Loser for Today
Top 10 Gainer (last 24 hour)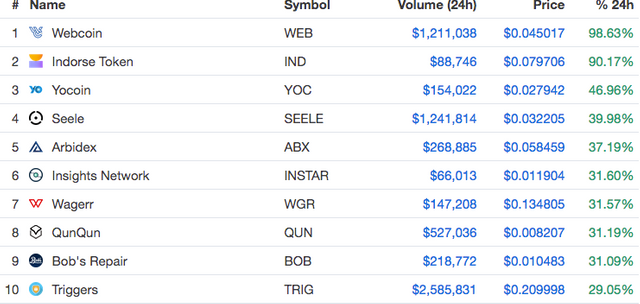 Top 10 Loser (last 24 hour)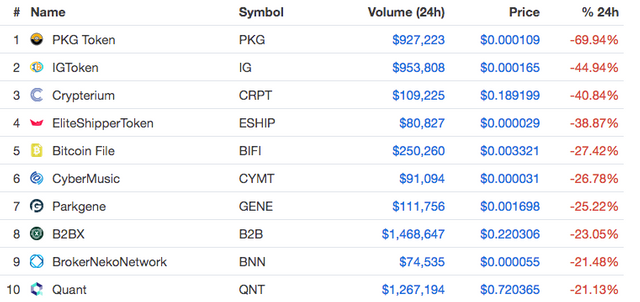 Follow me to get the latest Crypto news & Some Other Aweosome posts on your feed and stay updated with the crypto market.
---
Thank you for reading it.