Square To Accept Bitcoin?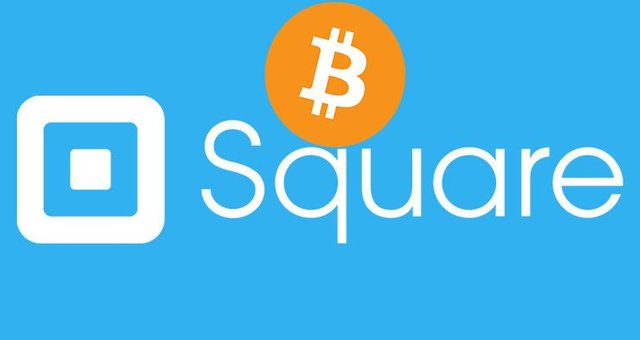 This past Wednesday Square announced it was running a pilot program for buying and selling bitcoin using it's Cash App. This was a shock to many users of the app. Currently it allows them to buy, sell, and hold Bitcoin, but not make payments to friends in cryptocurrency yet; even though the apps main function is to make payments (cash) to friends akin to the Venmo app. The news helped give Square a 2% nudge on the day, even after the stock being up over 198% year to date.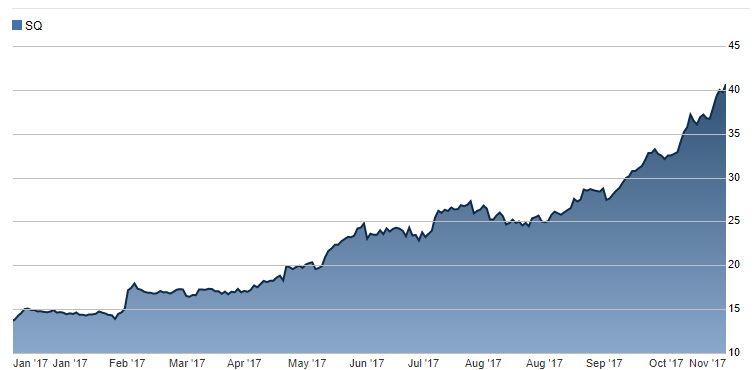 Chart courtesy of The Street
The Streets Jim Cramer was all about this new pilot program by Square stating:
"I think this is something big and it's going to drive Square up."
You can listen to his fired up talk on Bitcoin and Square here.
Bold Move by Square
Square is doing something most companies wouldn't even consider yet, accepting Bitcoin as a payment option. The companies management consists of some all stars as Cramer pointed out. These include David Viniar, the former Goldman Sachs CFO and Mary Meeker, one of the great tech thinkers, both of whom serve on the Square's board.
Sarah Friar, Square CFO, while talking to Jim Cramer on CNBC's Mad Money the other day explained why they chose this route:
"You're talking about it, it's out there, and so we want to do an experiment and say, 'OK, is this real? Do customers actually want to be able to do this?'"
She also commented on payment innovation and the future:
"We're a payment innovator. And therefore I think it behooves us to always know, where are our payments going? When we develop products at Square, we spend a lot of time listening to what our customers want, and what we heard from individuals – so this isn't sellers asking to accept bitcoin, this is individuals using Square Cash to make payments ... saying, 'We want an easy way to buy and sell bitcoin.'"
Sarah made an important point in the video (paraphrasing her) that you don't just do academia papers on the product at companies due to time constraints. You have to put the product out and watch the results. And since customers have been asking for an easy buy/sell Bitcoin option, they implemented it.
This move will allow them a first mover advantage in the financial services and payment process space versus it's competitors like PayPal Here, Clover, Spark Pay by Capital One, and others. It will be interesting to see the other companies will begin to test crytpocurrency payments. After Square's huge announcement, I wouldn't be surprised to see the others scrambling to catch up.
For those unaware, Square is the financial service provider that makes the Square Reader, the chip you insert into your phones 3.5mm audio jack that allows users to record transactions via swiping debit or credit cards. Though it is slowly moving away from the 3.5mm audio jack option to the Square Reader for contactless and chip. It also offers other products including the Square Stand and Square Register.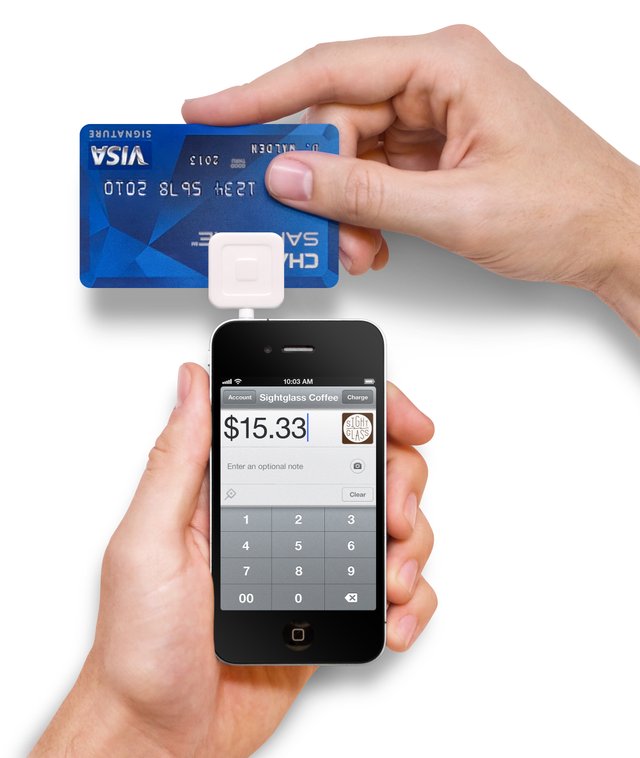 Photo courtesy of Third Sector Today
Funny little side note: you know this photo is old since it is using an Iphone 4/4s with the audio jack on the top of phone.
What does this mean for Bitcoin?
Bitcoin is very rapidly gaining recognition this year, from the Chicago Mercantile Exchange (CME) and Chicago Board of Options Exchange (CBOE) adding futures and options for it allowing investors to have downside protection, or in this case a payment processor accepting it as a form of payment.
As Bitcoin and the rest of crypto continues to ascend and make progress we will see companies come around. The easier it becomes to convert fiat to crypto and vice versa, the quicker we will see crypto adoption. I personally still like cash, but think about the last time you didn't have your smart phone on you? Exactly.
All it takes is that one app to make it simple, and people will be coming in the masses to a faster payment settlement system. It seems we will be leaving the "early adopters" phase for Bitcoin soon, though most of cryptocurrency is arguablly still in the innovators phase. If you were to ask 10 people if they have heard of Bitcoin, you would probably have around half by now saying they heard of it. If you were to ask those same 10 people about Ethereum, they would probably look at you funny and ask "what's 'Etherium'?"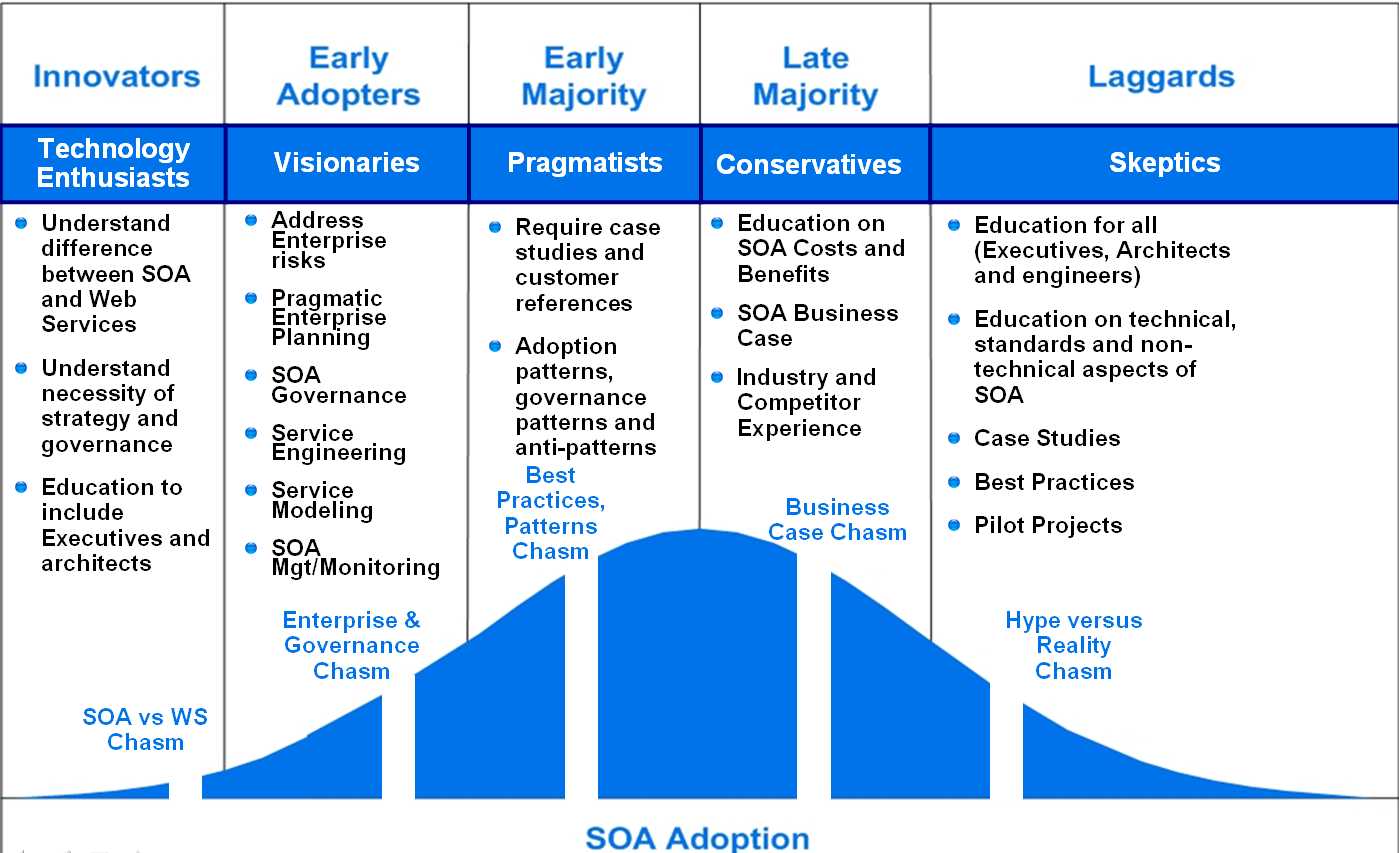 The future is looking bright for crypto, still got to love the laggards, they'll come around eventually. Tell me what you guys think about this move by Square in the comments below!


If you liked this content, please upvote, comment, share, and resteem it!
Follow me @investoranalysis
Thanks!
Disclaimer: This is not investment advice, always do your own research. It is very important to do your own analysis before making any investment based on your own personal circumstances.