CME Group Launches Bitcoin Futures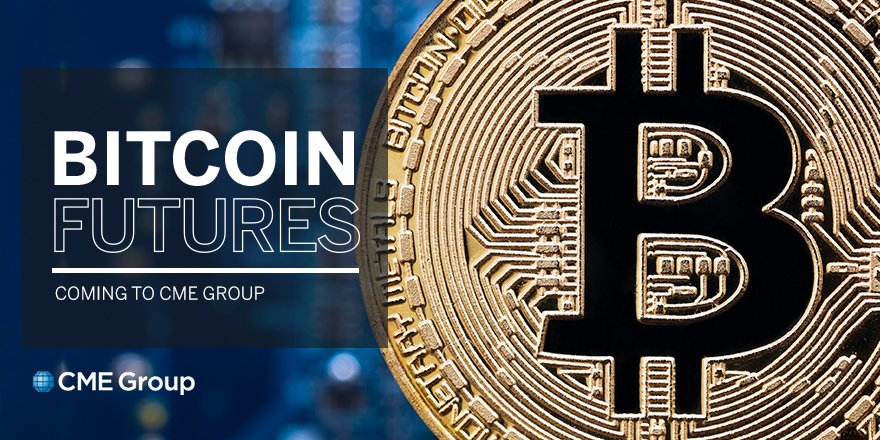 Photo courtesy of CME
The Chicago Mercantile Exchange (CME) Group, the second largest options and future trader announced today via twitter that it will be offering Bitcoin futures. This is a huge step forward for the digital asset class of cryptocurrencies, as Bitcoin will see a regulated futures exchange.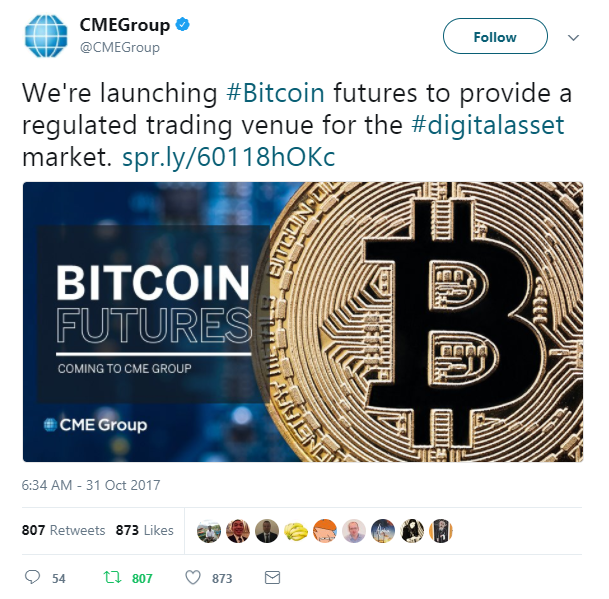 The CME has a detailed announcement on their webpage, discussing that they will be launching Bitcoin futures in Q4 pending regulatory review. The new contract will be cash-settled, based on the CME CF Bitcoin Reference Rate (BRR), which serves as a once a day reference rate of the U.S. dollar price of bitcoin. Along with that, the CME Group and Crypto Facilities Ltd. will publish the CME CF Bitcoin Real Time Index (BRTI) to provide price transparency to the Bitcoin spot market. The BRTI combines global demand to buy and sell bitcoin into a consolidated order book and reflects the fair, instantaneous U.S. dollar price of bitcoin in a spot price.
Here are some quotes from Terry Duffy, CME Group Chairman and Chief Executive Officer:
"Given increasing client interest in the evolving cryptocurrency markets, we have decided to introduce a bitcoin futures contract."
"As the world's largest regulated FX marketplace, CME Group is the natural home for this new vehicle that will provide investors with transparency, price discovery and risk transfer capabilities."
CME isn't the only exchange to do Bitcoin futures, back in August, the Chicago Board Options Exchange(CBOE) announced that it would be partnering up with Gemini Exchange to launch Bitcoin futures in early 2018. For those unaware, Gemini Exchange is owned by the Winklevoss brothers', who were made famous through the start of Facebook and movie The Social Network. They had a nice pay day when judges ruled they deserved some pay for being excluded from Facebook launch as they contributed early on to the project.
What does this mean for the rest of digital currencies? It means we will see a broader acceptance among regulated exchanges. As some already know, Fidelity started to allow their clients to view their cryptocurrency holdings via digital wallet provider Coinbase. This was a giant leap forward as an established financial services company warms up to cryptocurrency.
If all goes well for Bitcoin futures, it wouldn't shock me to see more coins be added to the CME. For those who don't know, CME is an investor in Ripple. As shown in SBI Holdings Q2 report, CME Ventures (investing arm of CME) has some money in a few different digital currency projects. This is shear speculation, but there is a possibility we could see futures on Ripple in the near future as digital currencies gain more traction.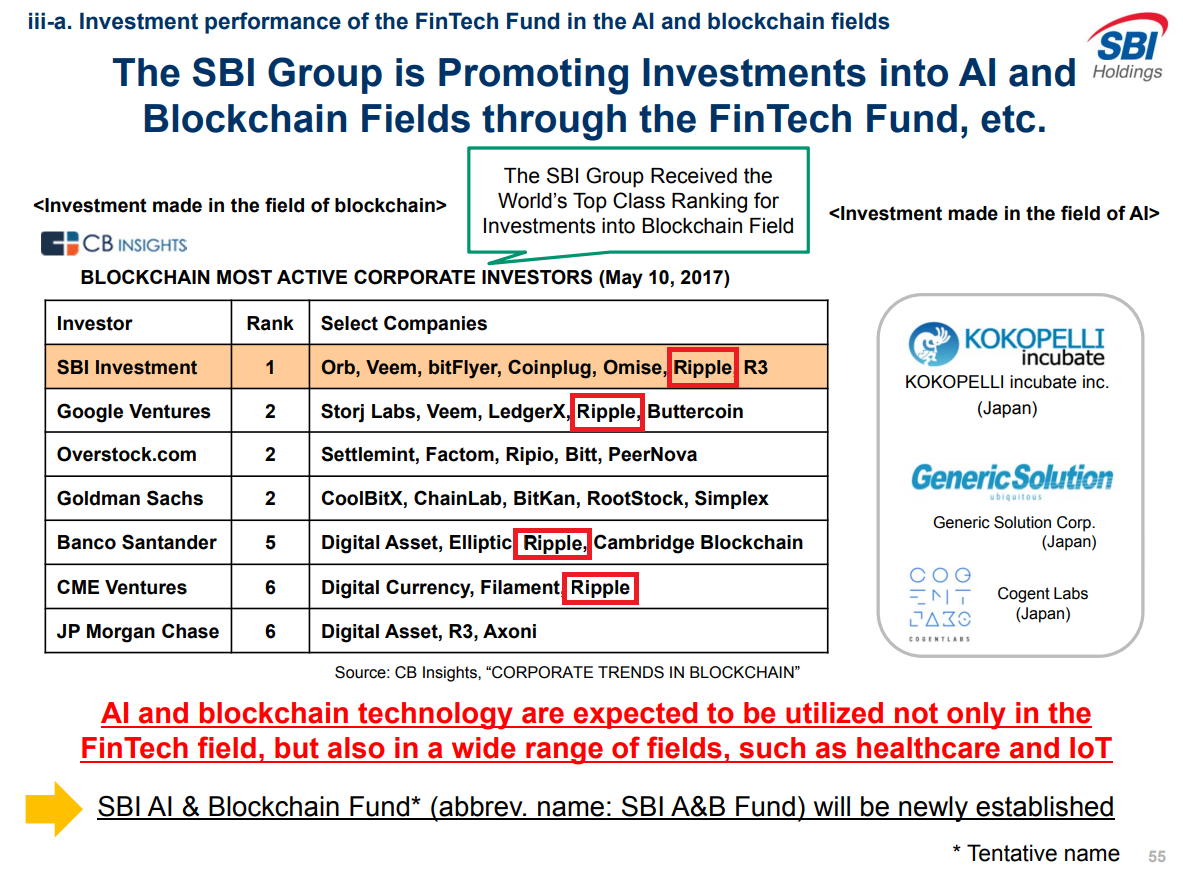 Ripple offers the ability for instant transfers and greater liquidity, something not possible with the current global financial network, SWIFT. It will be interesting to see Ripple starting to seep into the financial markets across the globe as more people realize it's great utility.
Overall this is great to see more financial institutions accept Bitcoin, as it opens the doors to the rest of cryptocurrency. Tell me what you guys think in the comments below on the future of Bitcoin.
If you liked this content, please upvote, comment, share, and resteem it!
Follow me @investoranalysis
Thanks!
Disclaimer:
This author currently has a stake in Ripple.

This is not investment advice, always do your own research. It is very important to do your own analysis before making any investment based on your own personal circumstances.