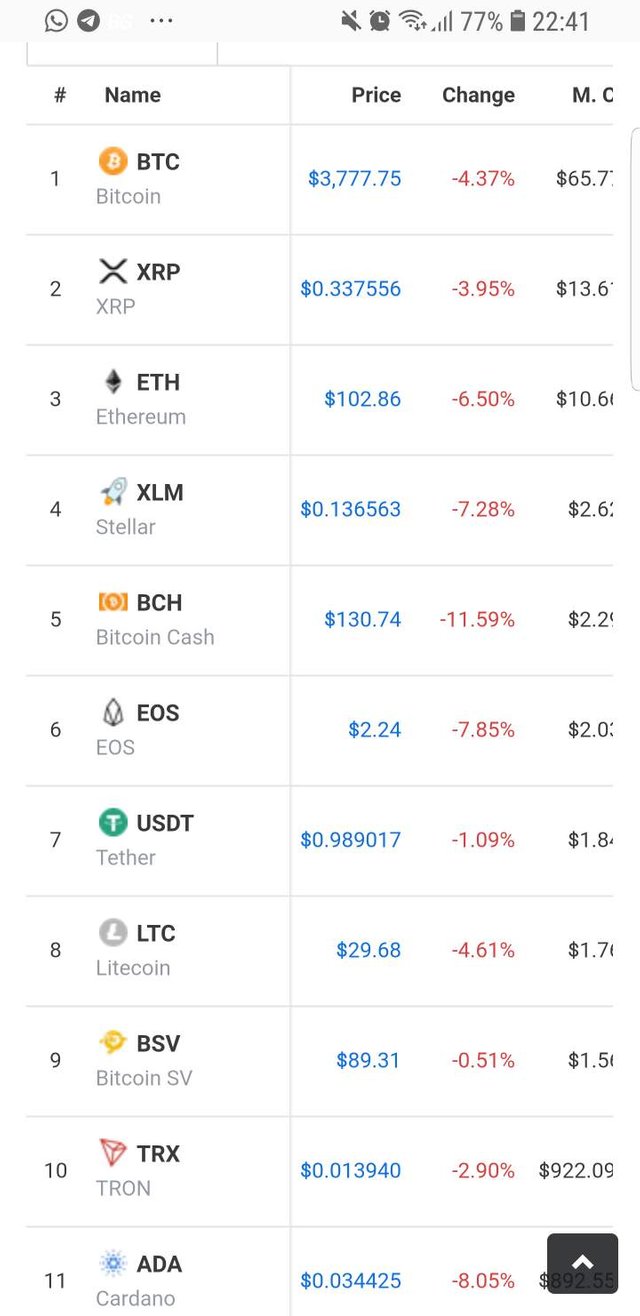 As a Steem witness I only follow the Steem price daily because I have to update my witness node with the price fluctuations so it can produce block rewards correctly, other than that I don't check the other coins for many days in a row.
Today I was curious and took a look aaaaand..
WHAT IS THAT?!
Last time I have checked Bitcoin was above 4k
Prices are dropping like crazy. I feel a nice feeling of satisfaction now that I can get more coins for less money.
I am sorry if you have planned to sell or had to sell.
Posted using Partiko Android