AwsomeMiner a setup guide for the one click mining solution

AwsomeMiner is one of the latest and easiest tools if you want to put your graphics card to work instead of just waiting to be outdated ;)
In order to set it up, you have to do the following steps:
download AwsomeMiner from the Website
install and open it
It will greet you with an empty pool list but this is about to change: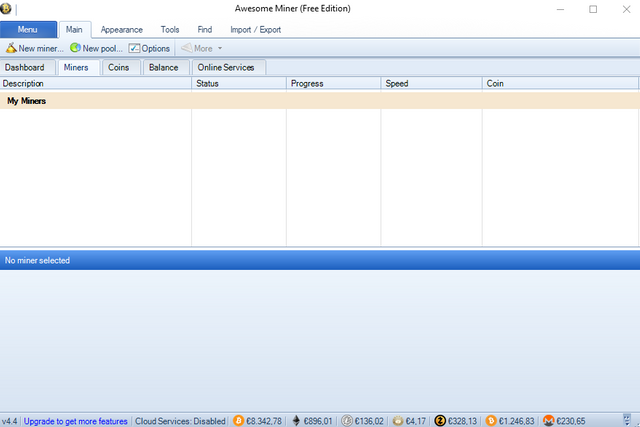 Notice the "New Miner" menu item at the top of the window and click it. Then you want to create a managed profit minter. The others have their purpose too and we might get into this in a later post but for now, we go the easy route.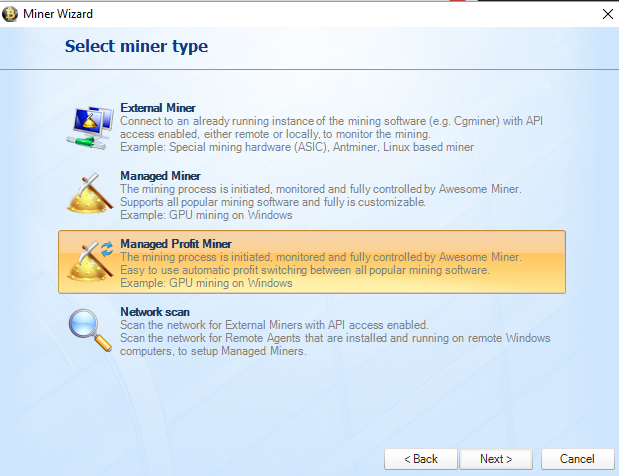 besides coming up with the coolest name possible on the next screen we have one important thing to do. Select the type of GPU you have ( amd/nvidia )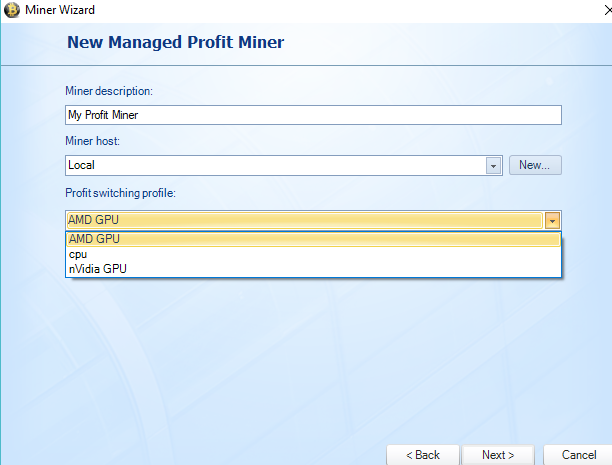 so far so good but now we also have to define where we want to mine.
For this select the "Options" entry at the top of the window and select "Profit switching"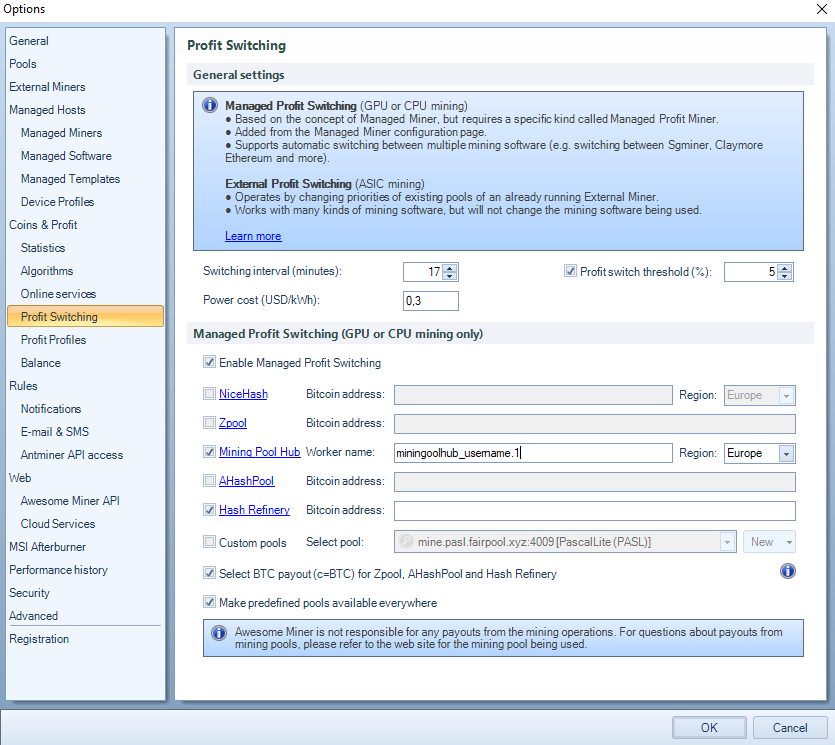 her you have to:
enter your approximate power cost
enable managed profit switching
enable Mining Pool Hub
** you have to enter your username here. In one of my Last Posts i explained how to create an account there
also select the "Make predefined pools available everywhere
*Congratulations we are almost done. you can now click on "OK" and with a right click start your miner.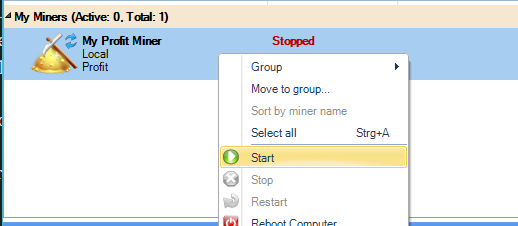 However, there is one more thing to do as an optimization.
select Tools at the top
then benchmark
select all at the bottom of the new window
make sure your profit switching algorithm is selected correctly
press "start" and get something to dring. this will take some time but you need it in order for the tool to decide what it should mine
once done select the "Save to profile" and then close the window
you can now go back into your "Miners" tab and start the miner.
If you have further questions like:
why do i have to choose miningpoolhub?
I want coin X but now have tonns of different coins?
how can i tune my graphics card?
just follow me and you will get more answers soon ;)