The Blockchain Has Hundreds of Uses


Thinking that the only use of the Blockchain (the underlying technology for Cryptocurrencies) is transferring money is like thinking of the Internet as just a place to upload and browse pictures... it's not even scratching the surface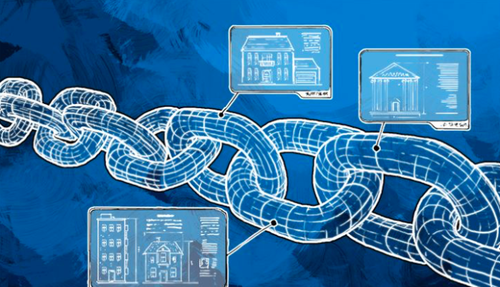 Hey guys, I'm back! For the past week and a half I haven't posted a single thing which, if you're a follower of mine, you'll know is strange because I usually post every day or two.
Apologies for that; I'm still in the final month of my masters (summer semesters suck believe me!) and everything got a bit hectic with an upcoming deadline so I wasn't able to post for a while...
But I'm back now and I aim to be putting out as much valuable content as possible for you lucky people ;)
So, let's jump straight into today's post...


For the quick version, you can skip straight to the 'Summary' section at the bottom if you wish :)


The Top 500
---
Over the past few weeks, I've looked at the websites of every single Cryptocurrency in the top 500 (it's been a lot of work!!). The purpose of me doing this is to attempt to find a standout Crypto with a low market cap that has the potential to go to the moon... after all this is the 'Moonshot Series'.
I have found many potential moonshots that appear severely underpriced right now so keep following if you want to hear all about those very soon ;)


There are WAY too many Currencies
---
(To clarify, when I say 'Currencies' in this post, I'm referring specifically to Cryptocurrencies with the sole function of transferring wealth e.g. Bitcoin)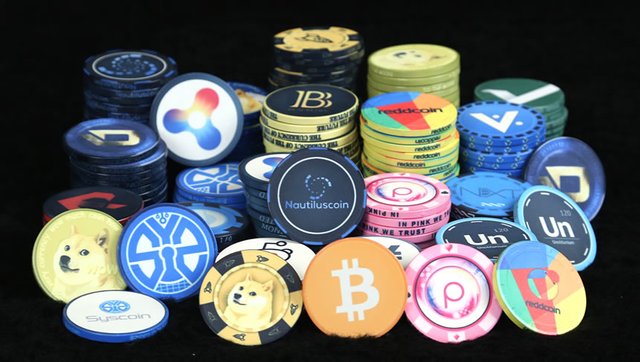 While searching through the top 500 coins I discovered something a little bit crazy... the vast majority are all competing to be the exact same thing; the "new Bitcoin" i.e. their sole purpose is to transfer wealth and they ignore all of the other incredible uses of the blockchain such as the smart contracts capabilities of the Ethereum platform.
The competition for this role is therefore CRAZY high and 99.9% of them probably have no future yet people are still buying these currencies.
In today's post, I'll cover the relevant trends in the market that I see and how we can use those to make so make some nice profits.


Why Can't They All Succeed?
---
To justify why I believe 99.9% of currencies (just my opinion) won't survive I'll give an example.
Let's look at Reddcoin. The purpose of Reddcoin is to be the 'Cryptocurrency of Social Media' but I ask the question 'Why would anyone choose to use Reddcoin on Social Media when they could use Bitcoin instead?
A Few Currencies To Rule Them All
---
(This LOTR joke might be my worst joke so far but the point is valid)
Let's say Bitcoin hypothetically solves its scaling issues and becomes the largest and most widely used Cryptocurrency. I doubt it will personally but it doesn't matter because you could replace Bitcoin with any currency and the point is the same...


Why would anyone choose to use Reddcoin over Bitcoin?


Reddcoin claim they are unique because they are targeted at social media payments but there is NOTHING stopping Bitcoin (or whichever currency is most successful) from simply adding this to their functionality also.
If this occurs, you will have 2 Cryptocurrencies competing for the same market; one is a gigantic currency used by many and the other is tiny in comparison. The winner is not hard to pick.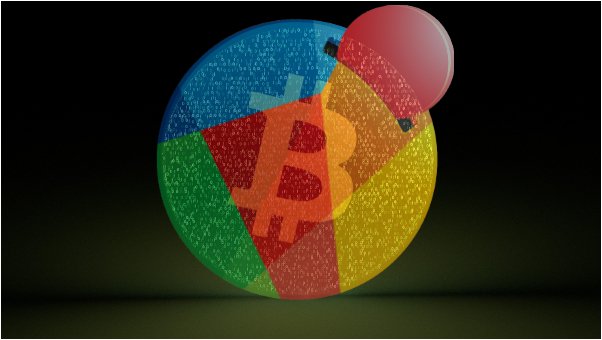 On top of this, if Bitcoin makes it as another form of currency in the world then lots of people will hold it and spend it regularly so clearly it is beneficial to be paid in Bitcoin; it would be a commonly accepted form of money.
On the other hand, Reddcoin will be nowhere near as useful because virtually no shops will accept it etc and users will just have to convert it to Bitcoin or fiat currencies which costs fees.


The best overall 'Currencies' are better for the purpose of social media than even the coins specifically targeting this market


It is for this reason, that I believe 99.9% of coins will default to zero (unless the coin has a real application other than a transfer of wealth) - because the best few Cryptocurrencies for transferring wealth in one industry will also be the best in every other industry and will thus dominate all markets where this is the sole purpose.
Ultimately, people don't want hundreds of different currencies when sending money. They want one or two which are used by everyone.


What About The Other Types of Cryptocurrencies?
---
This is where I get excited because I believe the market is currently skewed and we can make take advantage of the future trends to make money.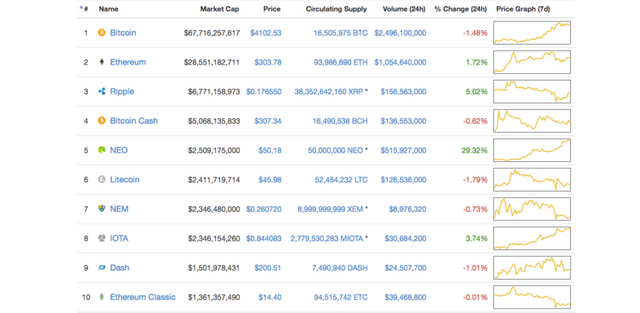 Out of the top 10 Cryptos (shown above), 7 of them have the goal of transferring wealth (Ethereum, NEO and Ethereum Classic have far more functionality e.g. smart contracts) and this pattern continues as you look through the market... yet only a few will survive.
The competition is insane so picking the winner is extremely challenging... yet people continue to invest in these hundreds of currencies. It makes no sense to me!


It's All About The Blockchain
---
The public (and therefore the markets) appear to be overlooking one incredibly important fact...


The Blockchain has hundreds of uses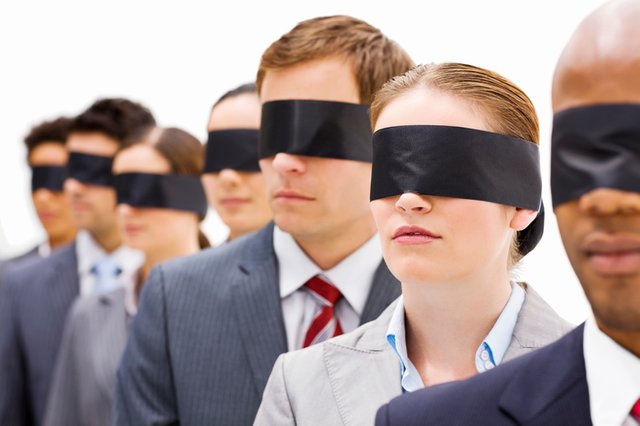 Everyone is so focused on the idea of Bitcoin and 'Internet Money' in general that they've somewhat overlooked the other huge range of Cryptocurrencies with incredible potential uses.
Some of you may be reading this and thinking "But there are lots of other Cryptocurrencies already high in the markets such as Ethereum".
I acknowledge that there are already examples such as this but my point is that the market is overbalanced in the favour of pure 'currencies' and some of the other Cryptos are still massively underpriced.
It's similar to if someone invented the Internet today and Instagram (i.e. photo sharing) took off as its main use. That would be neglecting the incredible potential that the Internet has; just like the Blockchain. In this example, websites like Ebay, Amazon, Google etc. haven't fully taken off yet but they will do soon and the potential to profit once they do is unreal.
The Blockchain Is The Next Internet
---
Sorry guys but I'm not going to write here about how the blockchain works etc. because there are already hundreds of articles online which probably describe it far better than I could. In fact, if you would like a quick explanation with a few of the benefits included, check out this article (I have no affiliation): http://www.consultancy.uk/news/13484/blockchain-technology-how-it-works-main-advantages-and-challenges
What I will say though, is that the Blockchain is a game-changer and has the potential to revolutionise an incredible number of industries; just like the internet did.


An example for you guys


Let's look at Uber; their business model is to connect drivers with users who require a taxi. They then charges a 20-30% fee (depending on location). The company is worth around $60 Billion because of this service.




The Blockchain Can Defeat Uber


It's perfectly possible for anyone to come along now and create a blockchain-based equivalent of Uber and outcompete Uber's fees by charging as low as 3-5% and still make substantial profit.
In fact, there are several Cryptocurrencies currently attempting this but, for the time being at least, I don't think any of them are good enough to compete with Uber.
However, as the Blockchain essentially enables developers to produce a far more efficient business model than Uber, it could just be a matter of time before Uber is replaced as the number 1 service.
If this happens, then this Cryptocurrency would be worth the same as Uber i.e. $60 Billion but most likely even more, considering the market size will also grow in this time.


A $60 Billion Cryptocurrency would be just behind Bitcoin (at the time of writing) as the largest in existence.


The truly mind-blowing part of is that this is just 1 out of hundreds of possible examples and yet people are still so focused on Cryptocurrencies with the only purpose of transferring wealth.
Even better, if you can find a Cryptocurrency with this kind of potential and buy in when it is cheap and ride the wave all the way to the top, you could make some crazy amounts of money e.g. if you bought into an Uber competitor when it's market cap is $20 Million and it ends up being worth $60 Billion.. you would have increased you money by 3000x (£1,000 would become £3 Million).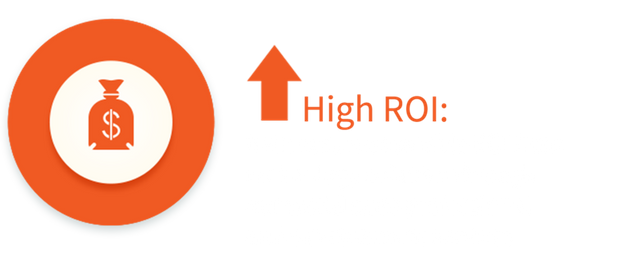 Another Example?


The real estate industry is HUGE (around $217 TRILLION) and yet the market suffers from one major issue - illiquidity.
By this I mean that, when someone buys a house, their money is tied up in it and they cannot spend it without going through the extremely long process of selling the house.
There are Cryptocurrencies in the works already which will allow homeowners to sell 'shares' of their house to people from all around the world and then those people will collect an equivalent share of the profits when the homeowner chooses to sell.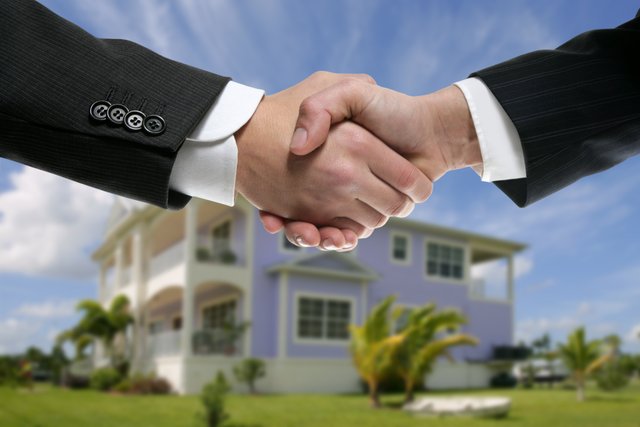 There are massive benefits for both parties; homeowners and investors


Homeowners
Homeowners with serious debts, for example, can sell 'shares' in their house as a means of raising money to pay off debts. This is far more cost-effective than re-mortgaging the house and it can even save families from eviction when the debts are too big for even this.
Even without debts, homeowners often wish they had a greater amount of money in their bank to spend instead of it being tied up in their assets.


Investors
Investors can also benefit massively because it allows them to invest in property without having to invest huge sums e.g. they can invest just $50 if they choose. Also, there is currently a huge demand in China to buy into the more stable US real estate market and Cryptocurrencies like this will make that possible.
With the real estate market being worth $217 Trillion and Cryptocurrencies potentially solving the largest problem that the market faces, how much potential for growth is there here?


Best of all, I've simply listed 2 examples of the top of my head... there are literally hundreds, if not thousands, more examples just like this


The Market Will Change
---
Right now, the market is dominated by 'Currencies' (Cryptos with the sole purpose of transferring wealth e.g Bitcoin).
However, the example mentioned above is just one of thousands of possible examples and many of these will come true.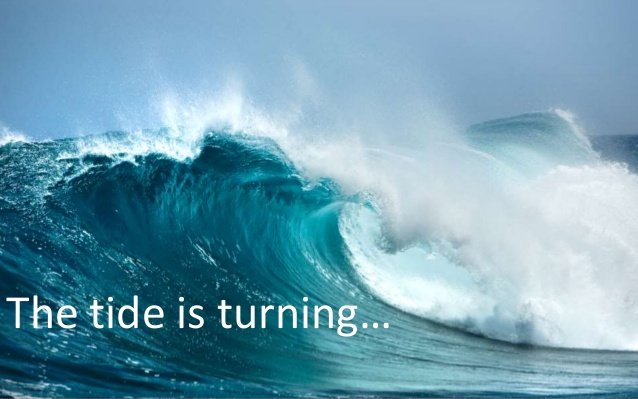 For this reason, I believe that over the next few years we will see a dramatic shift in the market where the dominance of 'Currencies' will end and the market will be a hugely diverse range of Cryptocurrencies, operating in nearly every industry.
As such, there could be a TONNE of money to be made by finding the top Cryptocurrencies in all industries


Which Cryptocurrencies should I pick?
---
Right now, I'm still in the process of picking the next 'Moonshots'. However, don't get me wrong - I have found plenty of potential investments already... but I've learnt from feedback on my other posts that a true description of any Crypto has to include a comprehensive comparison with ALL competitors.
Sadly, it takes a fair amount of time to analyse several Cryptos for just a single post so please bear with me :)
I don't want to be a tease for you guys and leave you with nothing though, so I am going to highlight a previous post of mine. In that post, I described how I believe one of the next big steps for Cryptos is to gain public adoption.
And, for this reason, I stated that I believe Cryptos aimed at helping public adoption (e.g. Crypto debit cards, easy-to-use wallets etc.) would be particularly smart picks for the next year or so... since then both Tenx (roughly 4x increase) and Bitquence (around 20x increase), which have this purpose, have surged by ludicrous amounts.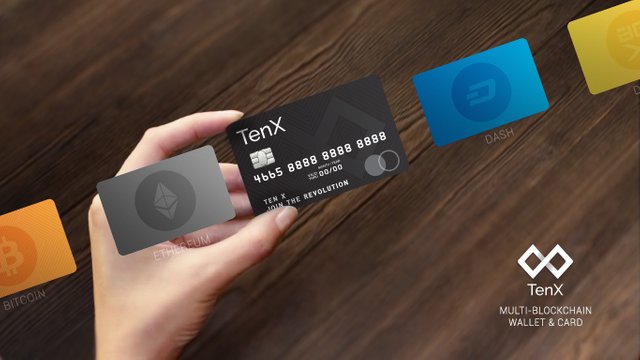 This trend still holds true and I expect a lot of profit can be made through investing in Cryptocurrencies that serve this purpose.


Forget About The 'Currencies'
---
Ok, don't get me wrong; there is still plenty of money that can be made within the currency section of Cryptocurrencies but this particular market is unbelievably competitive and ultimately most competitors will collapse in the end.
Whereas, the market for the hundreds of other uses of Cryptocurrencies is still highly underdeveloped and in the VERY beginning stages, therefore the competition is very low and the potential to make money is crazy high... that's my kind of market!
The take home message for you guys is this; stop thinking of the blockchain as just a way of transferring money (e.g. Bitcoin) and begin seeing the amazing potential it has in virtually every industry (finance, insurance, real estate, ticket purchasing, proof of ownership etc) and, therefore, the incredible investment opportunities that it presents.


The Moonshot Series
---
Previously, I have said that I will upload regularly for the Moonshot Series and I am truly sorry that I have not been able to so far.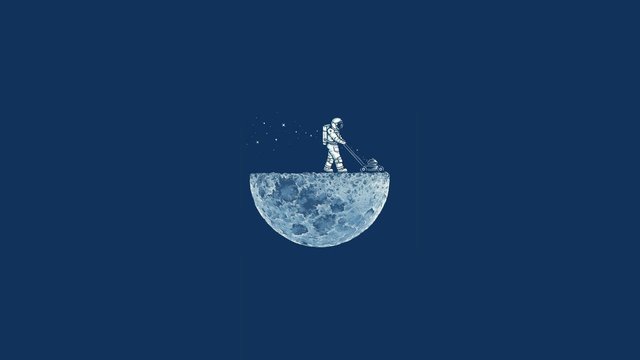 But, having searched through the top 500 Cryptos, I am only now in a position where I believe I can analyse the potential of a Cryptocurrency thoroughly enough to suggest to others the investment opportunity.
As I've said above, my new process of analysing the whole market thoroughly will slow the process down but I believe it's important to put quality over above quantity.


Summary
---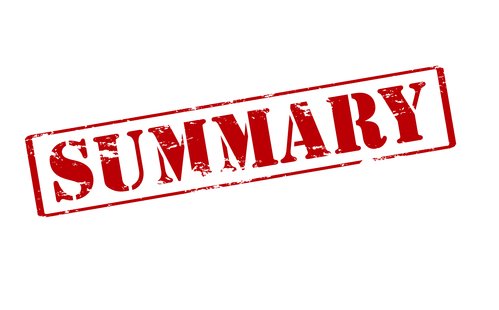 The market is currently dominated by copies of Bitcoin i.e. currencies with the sole purpose of transferring wealth

But the underlying technology behind Bitcoin (Blockchain) is FAR more revolutionary than Bitcoin itself and has thousands of potential uses... Bitcoin is just the first

Over the past 6 months, the markets have begun realising this as more advanced Cryptos have begun gaining traction e.g. the rise of Ethereum

Yet still, in the market there has been little shift, meaning a much larger shift is still to come

Overall, the market for the other uses of the Blockchain technology are in the beginning stages and they will continue to grow very fast

We can profit from this trend through buying these more advanced Cryptocurrencies built for more than just transferring wealth

Over the next several months, Cryptos which aim to make adoption easier for the average person will surge e.g. Tenx, Bitquence etc. and thus these are great investments

I will be releasing articles very soon about the MANY more incredible uses of Blockchain

In fact, tomorrow's article is all about Aventus... the Cryptocurrency which could leave TicketMaster and Stubhub for dead
I hope you guys have enjoyed the article and learnt a thing or two. I post high quality articles daily about Cryptocurrencies (which currencies to buy, where the market is headed etc.) and the other ways I make money online. Follow along if you're interested :)







Peace
Tom