My account on Poloni Exchange was hacked. The trades that I hadn't requested were done on my account and I lost most of the investments I had made because of the false, unauthorized trades.
I had had enough and wanted to withdraw the whatever amount was left on PoloniEx. No luck with that as well as I my account has been suspended. My account has been in suspended state for more than a month and their support team doesn't even care to reply to any of the tickets.
Today I logged in to try one more time but I saw that the terms and conditions are updated and many feel that they might file for insolvency. So today I raised a request for account closure.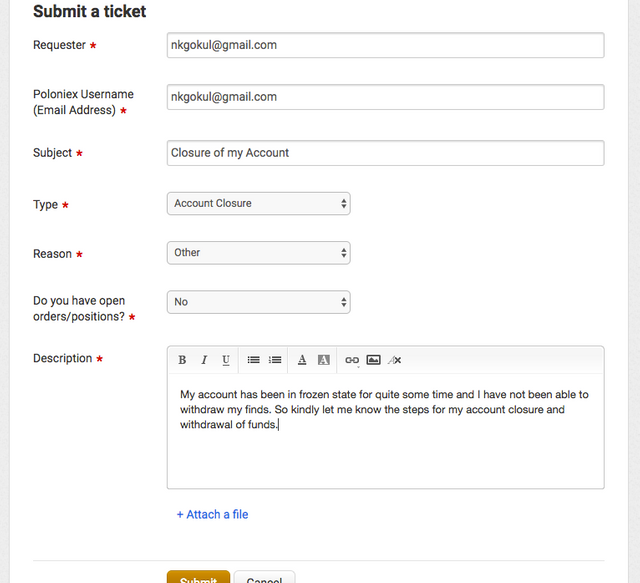 I am putting it out on steemit because anything that is on blockchain is for eternity and a solid proof ;)
I am moving my trading to Bitfinex : The best centralised exchange because it is good for active traders, has more features and better security measures and Bitshares : Distributed exchange where I store my stash mainly as BTS.
What has been your experience with PoloniEx. Do you recommend any other exchanges that you have used of late?