I have always used Quadriga as my method of converting fiat to crypto and vice-versa. Being skeptical, I did a fair amount of research before I chose Quadriga. It's the only exchange that I've verified my identity with.
Yesterday, I received the following email.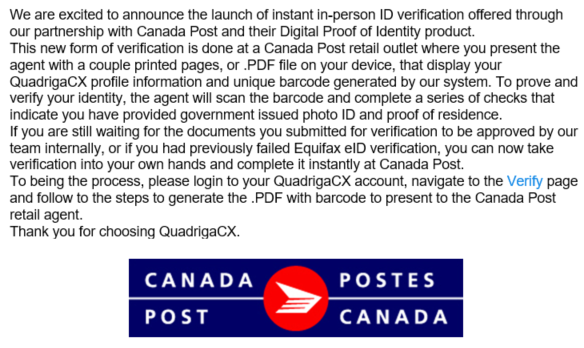 I feel this method of authentication adds some legitimacy to the exchange as well as my choice to venture into cryptocurrency.
Even though I am already verified. I think I am going to follow the steps just to see the look on my post masters face when I explain what I am doing.
To the Moon!