Exodus 18.11.21: New Logo, New Beginnings

With this week's release of Exodus, we're breaking the mold. Not only is this release coming to you on a Wednesday, a whopping 24 hours before our normal release schedule, but we've also changed our version numbering convention - if you were expecting version 1.65.0, fret not!
This is no phishing attempt. Version 18.11.21 is the latest and greatest Exodus has to offer.
In keeping with our long-standing reputation as the sexiest blockchain interface in the industry, it may be hard to believe, but your Exodus wallet has just gotten even sexier. With a new logo in tow and a significant facelift to many Exodus menus, we're putting on our holiday best this season.
Asset additions, you ask? We've got you covered there, too, as a new stablecoin joins the suite of Exodus exchangeable assets.
Hungry for the latest version of Exodus right now? Take a bite over at our Downloads page. Otherwise, let's carve this turkey!
Evolution of a Logo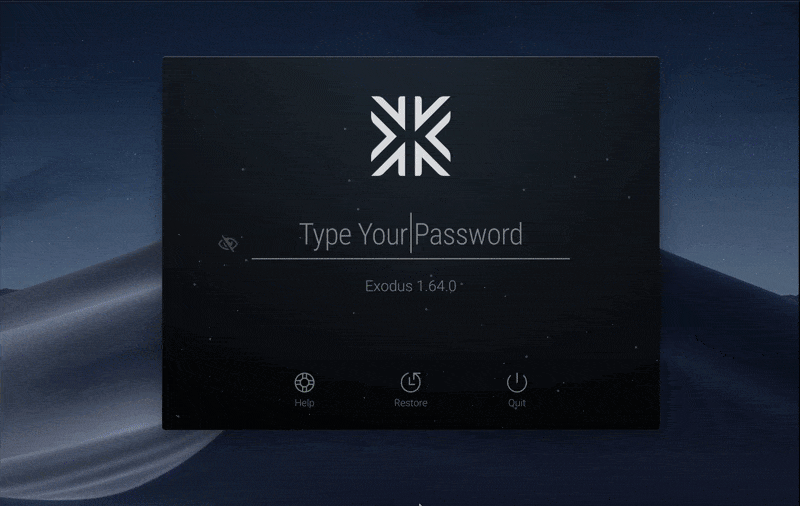 The new Exodus logo maintains its four cardinal arrows, each representing a different function: Sending assets, Receiving them, and Exchanging between digital assets. Even as Exodus evolves, these core functions and values persist whatever the future may hold.
PAX Joins the Stablecoin Party
Whenever market action heats up (or cools down for that matter), it's always good to have options.
Doubtlessly one of the most popular of these options is stablecoins and the relative price anchor they provide. In version 18.11.21, Paxos (PAX) joins TrueUSD as another option for stablecoin users looking to exchange directly in Exodus: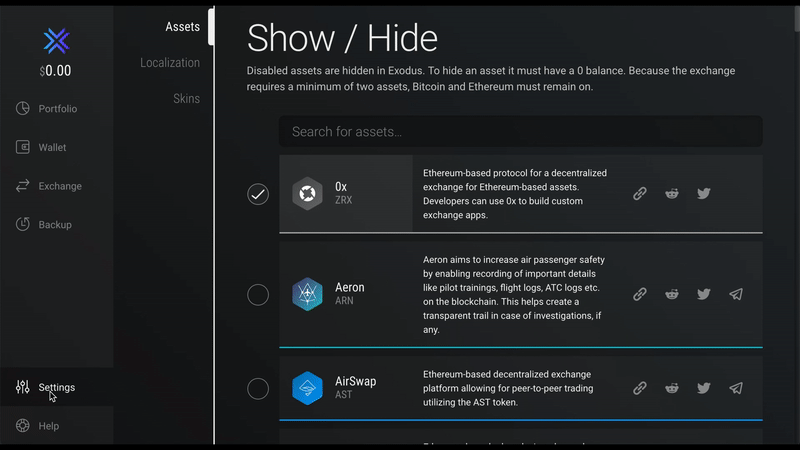 A Warm Welcome
The first thing that greets you when opening up a fresh install of Exodus is our familiar Welcome screen. This greeting is now warmer than ever and has been given a significant re-design: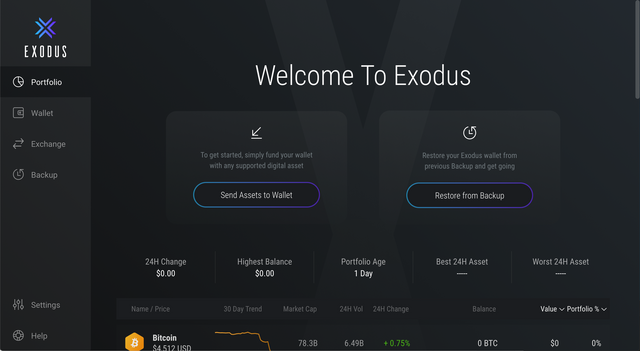 Find Your Fiat
We've been making assets easier to find as of late, implementing search functionality in both the Wallet and Exchange tabs in past releases. The same courtesy has now been extended to fiat currencies accessed from the Settings menu: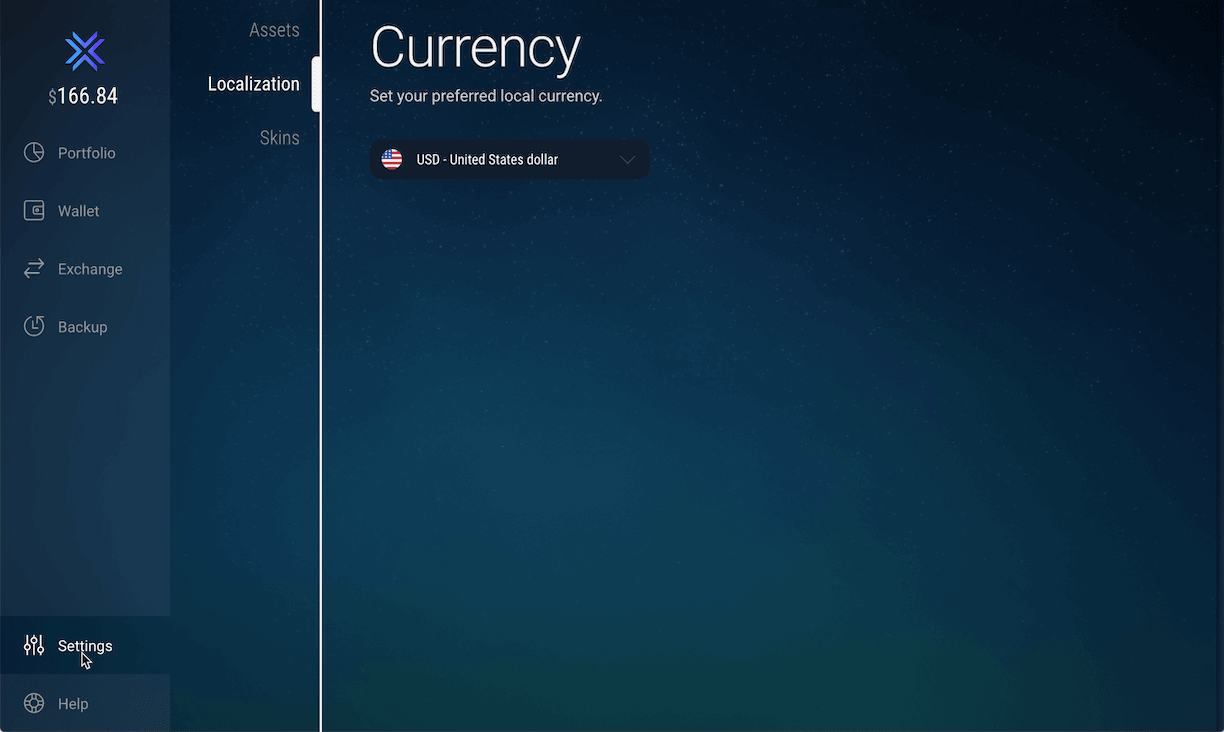 Help is On The Way
Exodus has always placed tremendous value on getting our customers the support they need, and with version 18.11.21, it's now easier than ever.
The Help section of your Exodus wallet has received a significant overhaul - from handy Knowledge Base links to Status updates and personal support, help tailored to your inquiry is just a click away: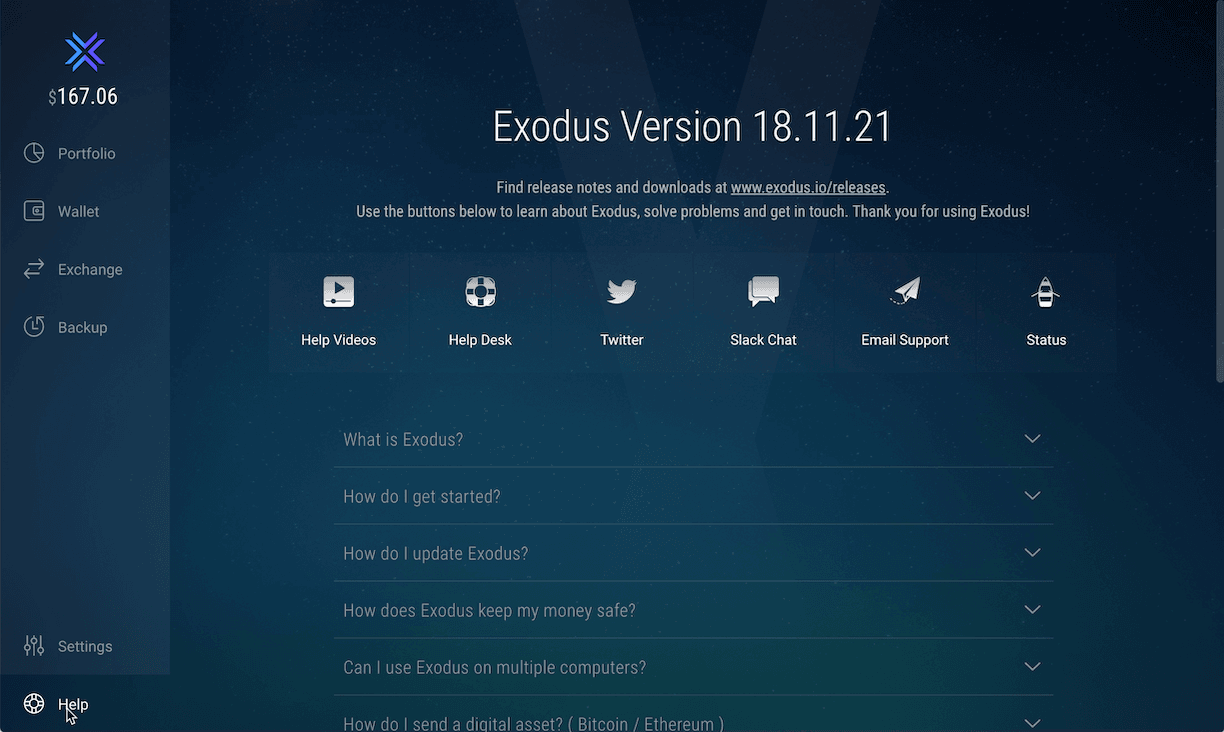 Back It Up
With a bevy of design updates this release, we haven't forgotten about our handy Backup tab! Not to be outdone by other Exodus menu updates, the entire backup process has been re-designed for maximum spiffiness: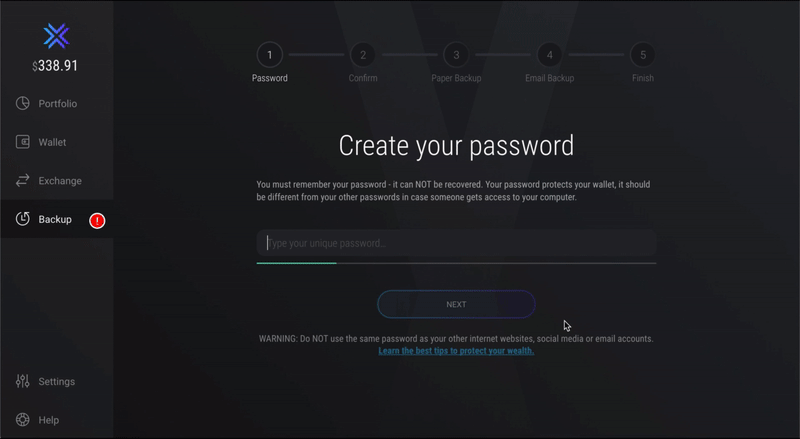 As a friendly reminder, if you've yet to back up your Exodus wallet, there's no time like the present to do so. It's the only sure-fire way to guarantee that your funds can be recovered in a worst-case scenario.
And remember to keep those funds safe - your 12 word phrase is for your eyes only. Make sure to write these words down on a piece of paper and do not store them digitally.
In Closing
That's all for this release, and as always, we thank you for reading! A happy Thanksgiving to our US Steemians, and wherever you may find yourself on Planet Earth, we hope you enjoy the latest offerings from Exodus. We'll see you again on Thursday, December 6th!

Please reserve the comments section for lively and honest discussion about the article! If you have technical issues with Exodus, our Community Support team will be happy to speedily assist you if you send a descriptive email to: [email protected]
This post first appeared on Steemit as an exclusive article but was also reblogged on the Exodus Movement Medium page. We give the <3 to our fellow Steemians first and foremost, but this article may appear elsewhere after its initial publication.