The best way to protect your Bitcoins (BTC) or other Crypto is with a hardware purse but if we do not have one (like most people) sure we can have many very good on the Internet, IE software, to save our savings in BTC or other crypto. Today I bring the purse:

This wallet is not the best, not the most special but it has support for three criptomonedas (bitcoin, Ether and Bitcoin Cash) and we have the availability to make an exchange between them three on the same platform, as you can see in the image below.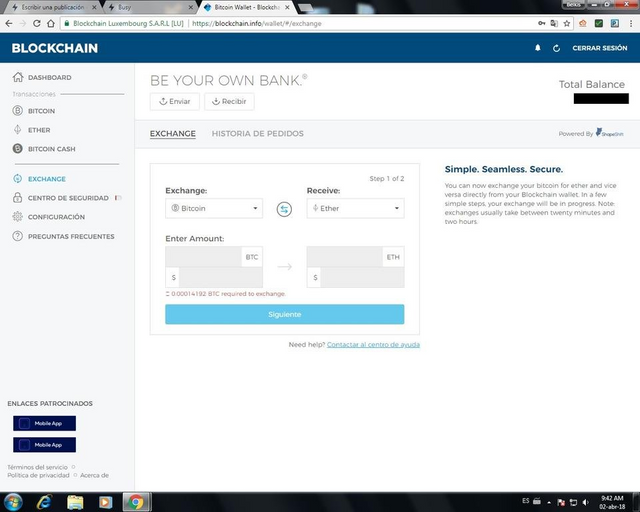 Words of the creators:
"Blockchain is the world's leading software platform for digital assets. By offering the world's largest production-chain platform, we are using new technologies to build a radically better financial system. Our software has driven more than 100 million transactions and empowered users in 140 countries around the world to perform transactions quickly and without costly intermediaries. We also offer developer tools and real-time transaction data for users to analyze the burgeoning digital economy. "
How do I register?
Simple, you just have to access the following link https://www.blockchain.com select the option "GET A FREE WALLET " and fill your data, I hope it helps a lot this post.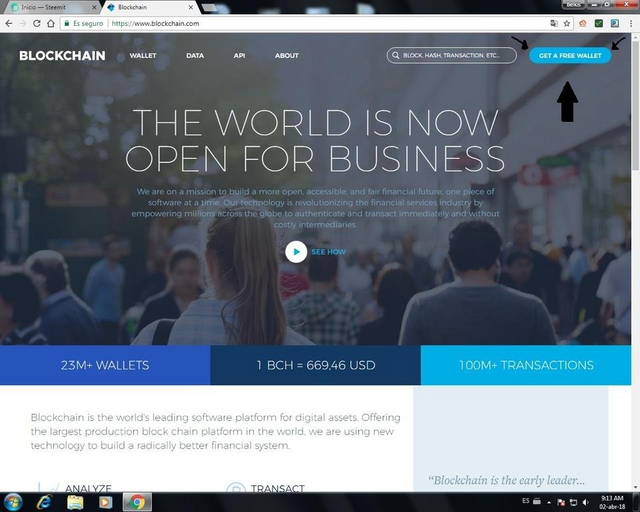 see you soon!