Trusting Ethereum?
I have been seeing many posts about cheap Ether and suggestions to buy now. So I have decided to share some thoughts on what the charts say. Also I have to mention that I have no intent investing into Ethereum. Because I don't see the long term value in it.
Daily chart
BTC-ETH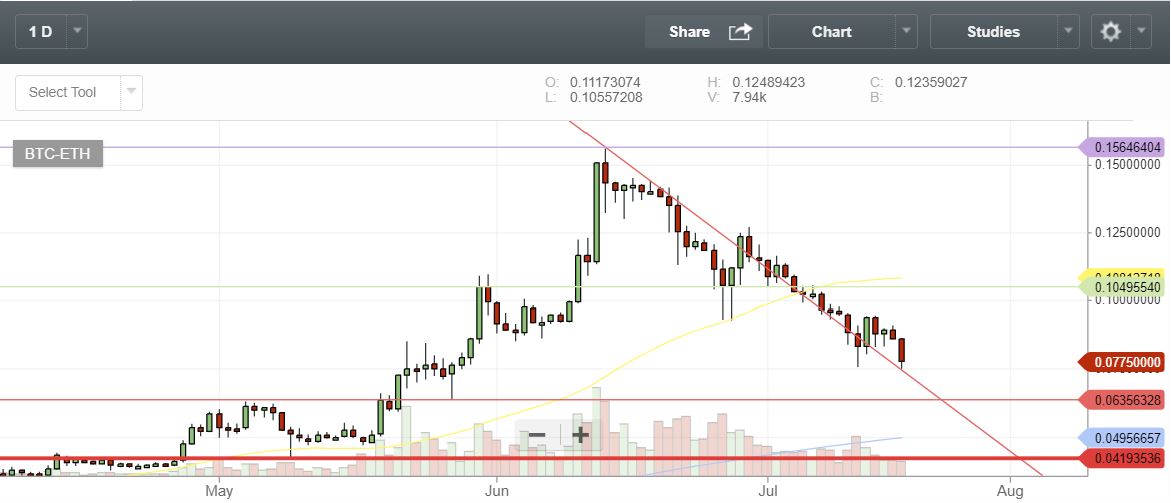 After Ether price hit the all time high 0.156 BTC on June 13th, it has been a bear market ever since. Daily chart shows new lows every week, which has to be painful for the Ether holders. Clearly those big ICOs right before the price crash had a huge influence on what we are seeing right now. And price correction was expected after more than 50% price bump in a couple of days. With no major support in sight, chart is suggesting that the price going to drop even further.
Weekly chart
BTC-ETH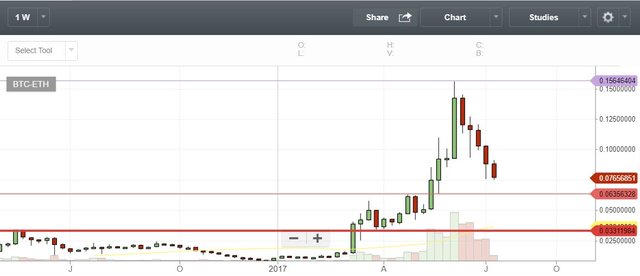 Weekly chart is looking even more bearish than daily. Showing us the long red candles for five weeks straight, suggesting that miner support that we see at 0.063 BTC, might not be enough to stop the downtrend. And the next major support is only at 0.033 BTC.
My guess would be that the low is still not in and I would not suggest buying Ether at this time. If this five week downtrend turns into 9 weeks and that collides with the major support line. I would say that the low is in at that point and we would enter a bull market.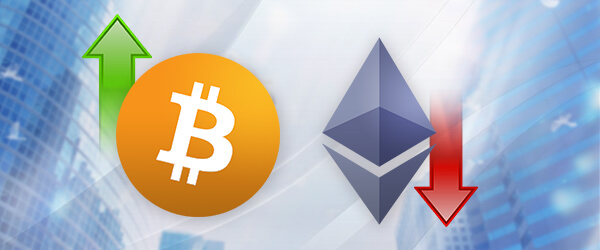 Until than it is better to follow how is their Proof of Work to Proof of Stake switch going. Also are they even acknowledging the scaling issues of Ethereum. And are they doing anything about it.
---
If you like my content
Don't forget to Upvote, Resteem and Follow me @eviljedi