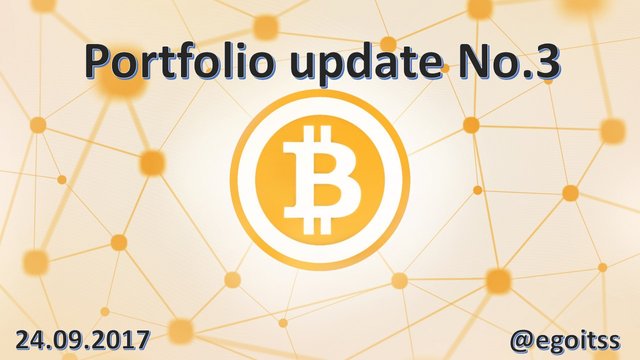 Hello Steemians.
Pretty calm week, nothing really happen except some fake news. Everybody was still waiting for some news from China. In the same time biggest star again was Charlie Lee creator of Litecoin. He managed to do atomic swaps what means that soon we don' t need exchanges any more. First swap was between DCR and LTC, second between LTC and BTC.
1st atomic swap.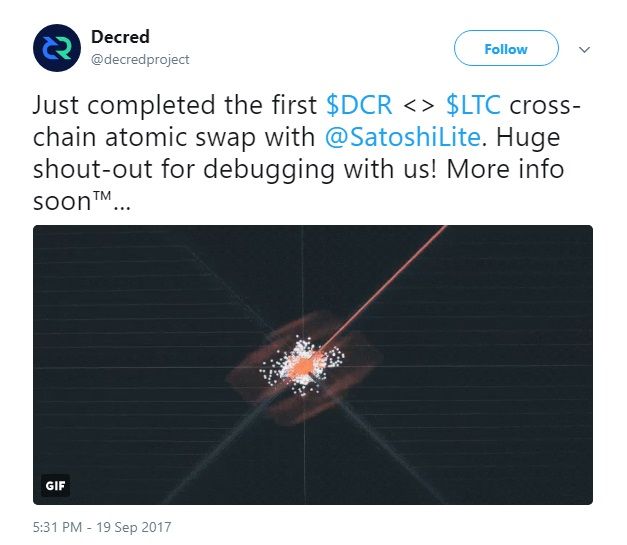 2nd atomic swap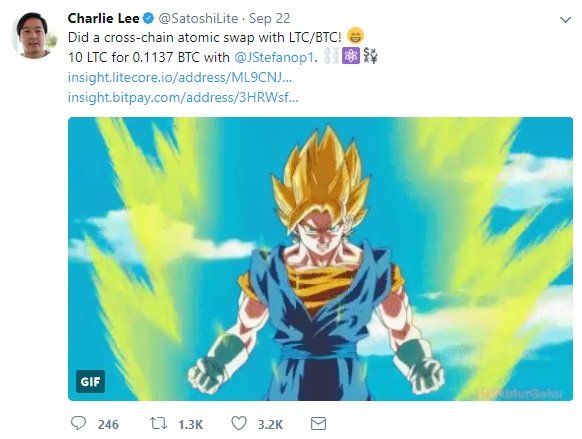 What about next week there are still Chinese exchange closing deadline on dishes and some rumors that USA congress is voting for cryptocurrencies bill what will determine big fishes are joining the party or not.
But let's don't run in front of news and get to my portfolio.
My portfolio update 24.09.17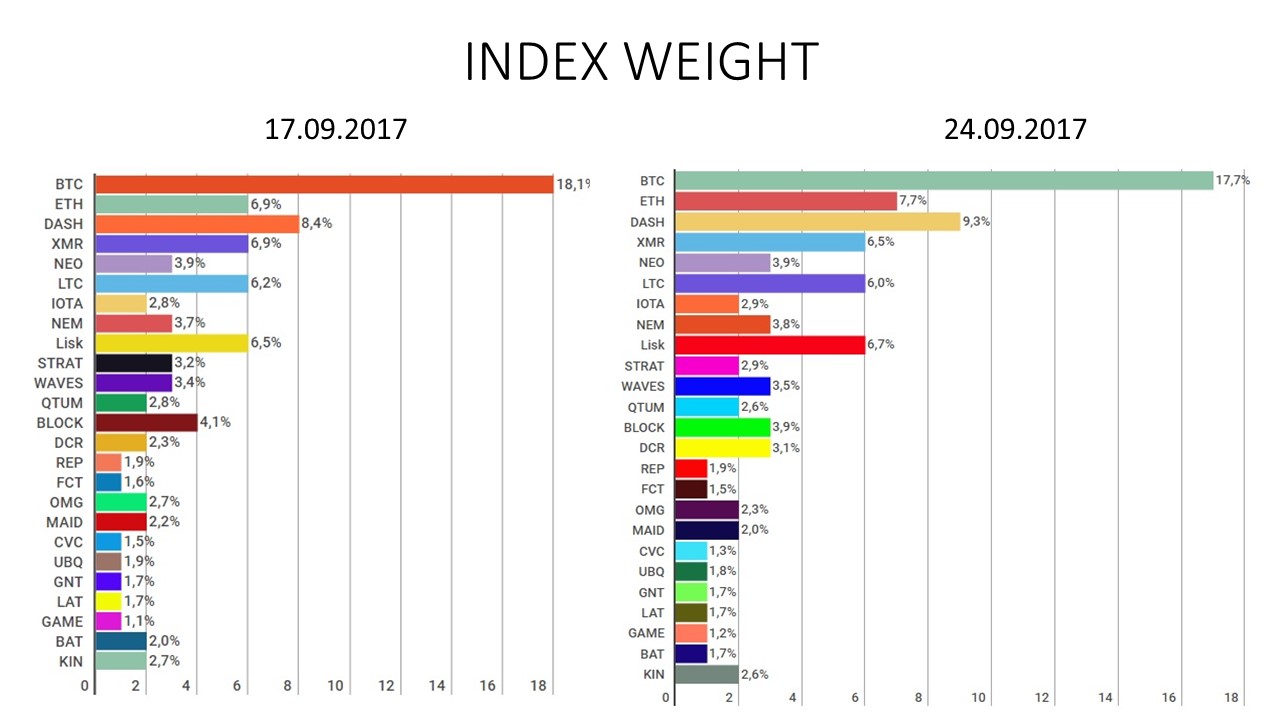 As You can see its hard to maintain perfect portfolio, BTC is decreasing in weight and its good sign that means Alts are growing. Biggest gainer is DCR and this is mostly because successful atomic swap.
Top gainers and losers against BTC.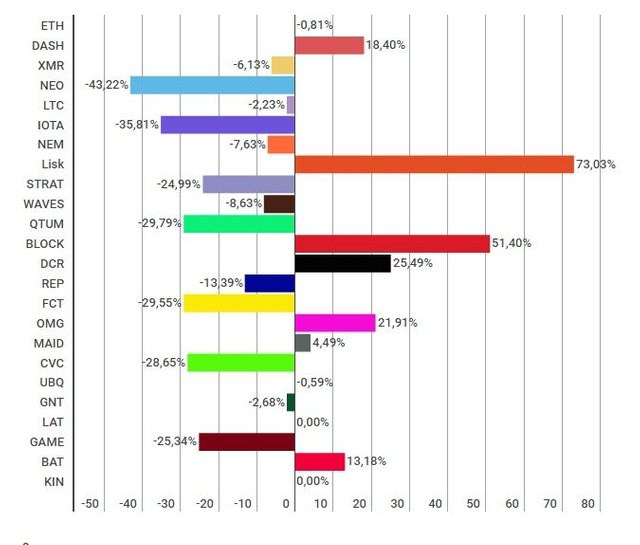 As You can see already three weeks in row best performing coin is Lisk still too low to sell.
Portfolio weekly changes.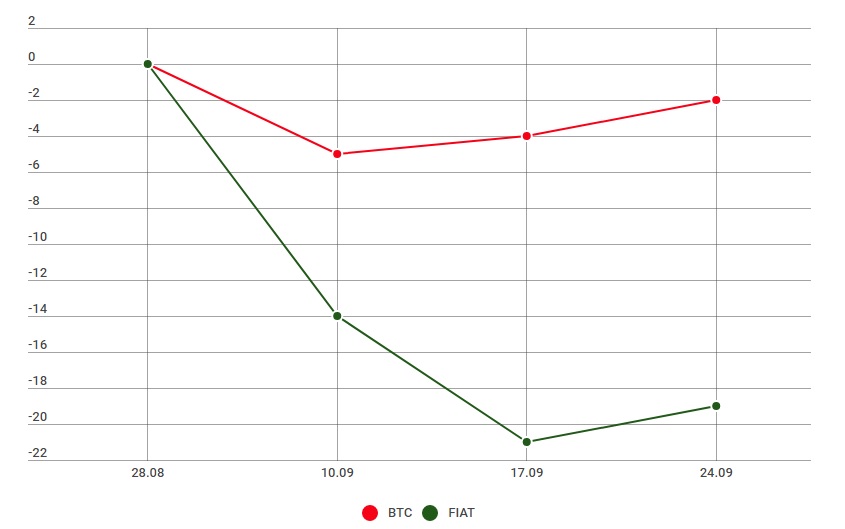 Happy to announce that it's already second week when my BTC portfolio is growing and first week when FIAT is growing I am still little behind my initial investment.
Click here to understand my tactics!!!
Have a nice crypto week.