Greetings Steemians, I am back after 6 months. I have not had any time to work on posts for a while due to school being annoying. I was going to write about how to change money, but two things in America make investing in cryptocurrency and changing monetary system nearly impossible. This first post is about KYC and the second post I will write later is about the securities laws in America that prevent crypto projects from doing well.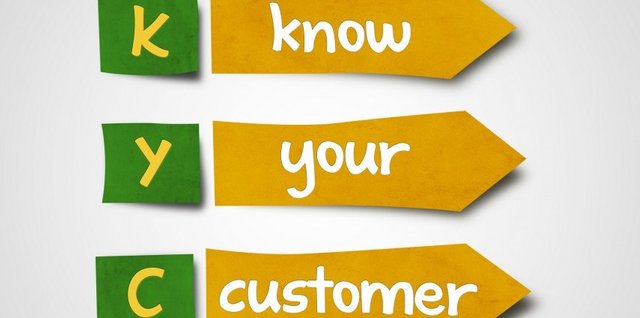 (source http://www.banksandatm.com/know-customer-challenge-banks-customers/)
Know your customer means to collect information on financial service customers. In theory it is simple, but with unclear guidelines and uncertainty the financial institutions have a hard time collecting the data. It is also costly for financial institutions to do.

My main problem with Know Your Customer is the Customer Identification Program. The program requires an id number and multiple documents  including id or passport to verify identity. I understand why Know Your customer exists, because of "money laundering", but  I fear the identity requirement can be abused by corporations, hackers can steal identity easier, and in the event of a major government shift the government can abuse that power. This link shows other opinions of mine as well. 
Cryptocurrency in the United States is hard in private because almost all crypto exchanges that support the United States have know your customer procedures that make it difficult to invest in. 
The United States have started to control cryptocurrencies through the use of soft power including high taxes on cryptocurrencies and Know Your Customer on exchanges and ICOs. The second blog post is all about the United States and ICOs.
I am also curious on how to make my posts better, so please leave feedback in the comments.
Dm312 out.