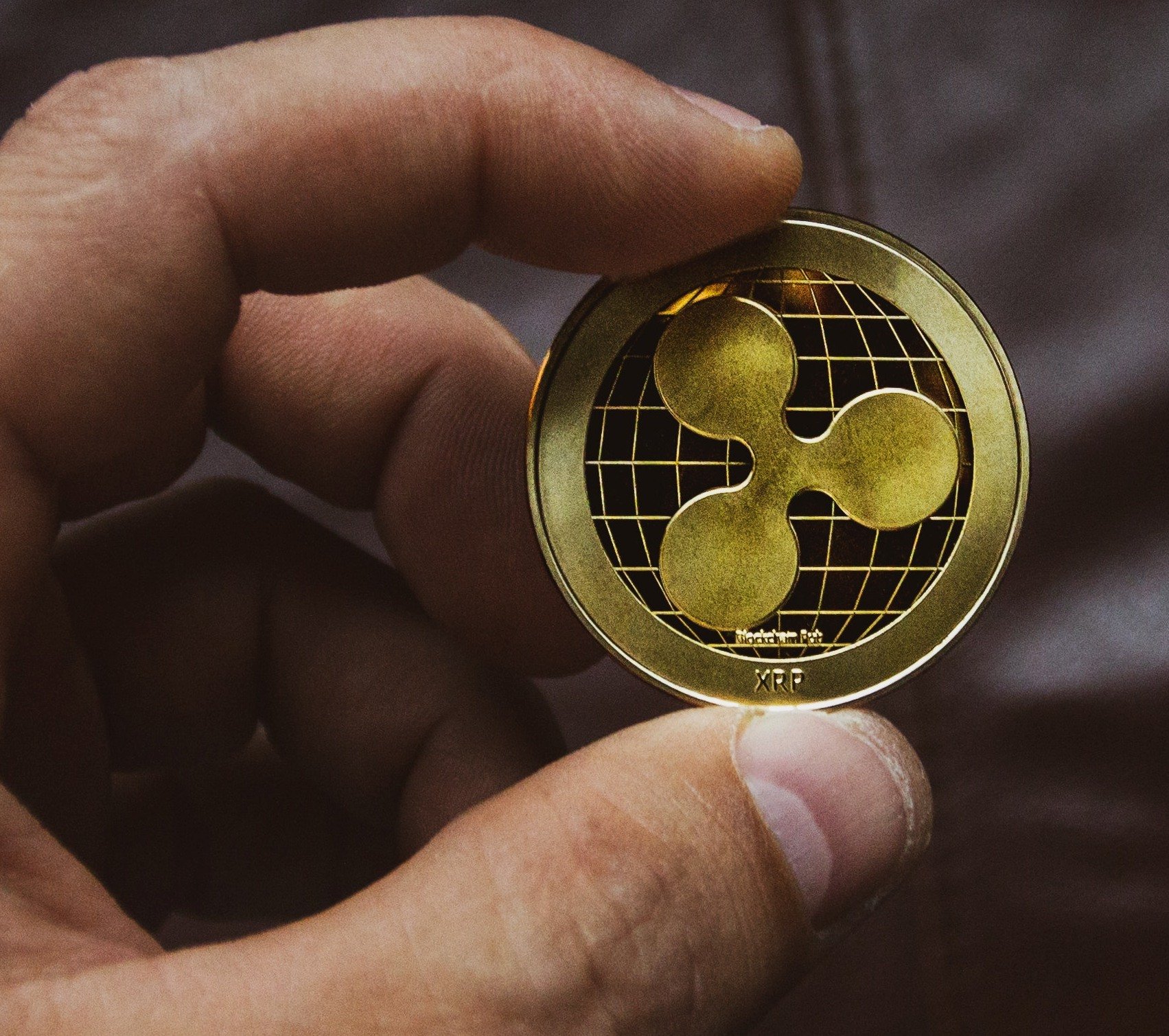 Ripple, the third cryptocurrency in the capitalization based rankings, is the black sheep of the cryptocurrency world, because its centralized nature, and the services made for the banks. The banks are the same evil for normally crypto-enthusiasts, and they treat them as their ancient foe.
Centralized or not?
Although, the Ripple currency, XRP itself is stated to be independent already from the company Ripple, and fans of the system are convinced of its decentralized nature. Or that is what the company and its marketing partner The Hatch Agency are suggesting now. Defending Ripple, pardon, XRP against the centralization charges.
(See Cryptobriefing)
Volatility of the devil
Ripple's price has more than doubled in a year (from 0.1578 to 0.3328 USD), going higher than Bitcoin and performing much better than Ether. Ripple is 21 percent up in only one week. This is the third largest cryptocurrency based on capitalization, with 13 billion of market value. Coinmarketcap.com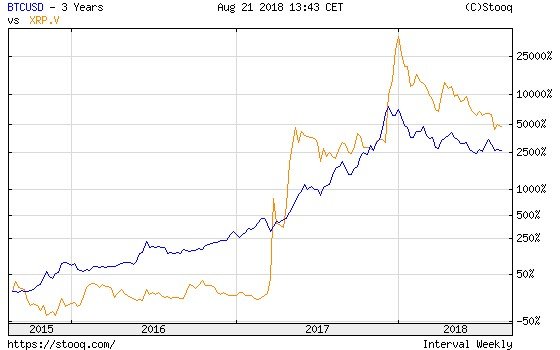 Ripple's volatility is deadly, price was up 52 percent in only four days, from a low (0.247) to a recent high (0.375).
New news, new fans
In last days there was several news concerning Ripple. They announced plans to strengthen xRapid, "its cross-border payments solution for banks using the cryptocurrency XRP". Selecting three new partner exchanges. CCN
But earlier they announced a lot of new partners, mostly banks to participate in the ripple system, but most of this news had no real effect. May be they have a schedule to publicate some news every certain amount of days to inspire and animate fans and potential buyers.
It's expected that dozens of banks will be using their products by 2019. There are also rumors about plans to merge all three products (xVia, xRapid and xCurrent) into one solution for banks and remittance service providers. Cryptonewmedia
92 percent down
Chartists was saying last week, XRP/USD is down more than 90 percent from earlier top, so it's time for a turnaround. (Top was by 3.28 USD, recent low by 0.247 approximately, 92,4 percent down.) One reason can be the uncertainty by the SEC investigation about the nature of Ripple – security, or not?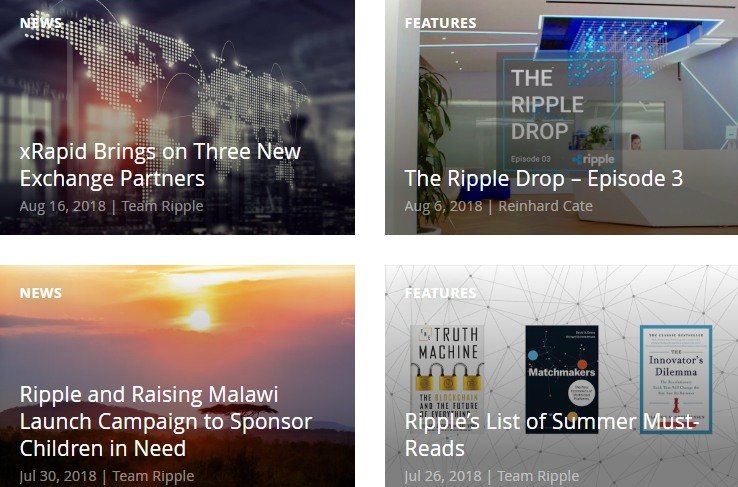 By Ripple, but by other (unregulated) cryptocurrencies also, it's difficult to say which is news here, and which is rumor. Ripple, the company itself hasn't announced anything since 4th of June in section Press Releases. Ripple Press Center The mentioned announcement above you can find in the section Insights. Seemingly Ripple also has a strong marketing activity, so you have to distinguish well the independent and the dependent sources.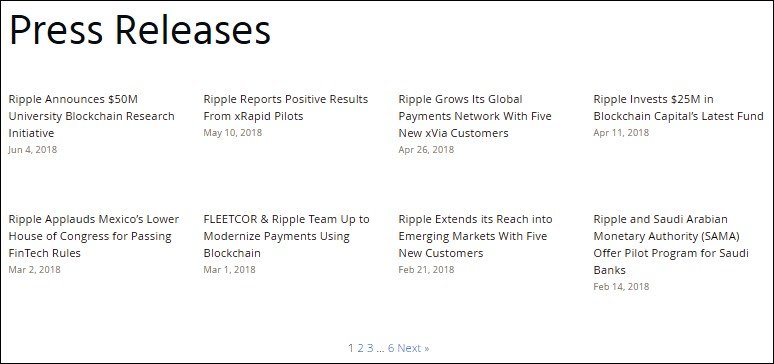 Buying the rumors?
Summer, August is often a dead season, many investors, entrepreneurs, company leaders are staying away from business on holidays. Where the rumors come from, I don't know. In a world where the president of the United States is communicating with Twitter posts, everything is possible.
The middle course
Many other cryptocurrencies are developed continuously also, and will bring up nice news in Autumn, Winter, I suppose. The question is, if the crypto-world wants to collaborate with banks, or replace them. But Ripple can also be a transitory, temporary solution, a middle course between traditional financial system, "old era" and crypto-revolution, "new world". (Not all revolutions have to be bloody.)
Want conclusion?
Conclusion? I think we don't own enough information to judge the future of Ripple yet. May be there are not sufficient reasons to buy Ripple now, but I suppose it isn't time to sell it either. Some smaller part of my portfolio I'm holding in Ripple, but the most part in other cryptos and securities.
Disclaimer:
I am not a financial advisor and this content in this article is not a financial or investment advice. It is for informative purposes only, or simply to make you think, entertain, increase testosterone and adrenaline level. Consult your advisers before making any decision.
Info:
You can message me in Discord.
(Cover photo: Pexels.com, screenshots: Ripple.com, price data from Stooq.com and Investing.com)