Even a dead cat can bounce!!!!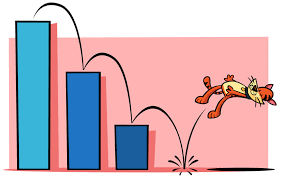 Even a dead cat can bounce!!!!!!!
Tip for long term investment. It is a popular saying among long term investment advocates. The actual meaning of the saying is, investment floats in the market will bounce to higher ground in due course. Don't you know a business which didn't make a profit for long time but is still hibernates on low profile. And all of a sudden the company will appear to the main flourishment on an occasion. Normally this type of companies will make it once they appear from the bottom up. Think about car making companies which do on low profile for some time but they come up with new technology and surprise us with their profit record. Apple can be a best example.
Investment is all about waiting in line
Getting small and short term profit is a merchant's point of view. They buy a certain commodity and sale at certain marginal profit. In these sector governments and consumers associations are concerned about the marginal profit you make. But is investment similar to merchant's point of view? And what features are levied for controlling?
The investment guru said buy when people are frustrated and sale when they are greedy. This id=s a direct scenario which describes the dead cat bouncing effect. Never buy an investment which already overheated because that is the merchant point of view. The y buy whatever is salable for daily trading. But the investor always waits till the cat bounces. In other words till the merchants are becoming interested, so if you are concerned about long term investment make a profit in the down turn as well as in the up turns.
In a stock is floating in the market there won't be a problem for the investor whether it goes up or down it doesn't concern him. What really concerns a stock market investor is total shutdown of the company he invested in.
As a merchant or in today's term day trader they are not concerned about the companies closing because their attachment is only on short term profit.
Ultimate goal of an investor
Investment requires time to mature. And an investor wants to hold the company major share in the first instance or on down time of the company. So he should be convinced about the investment profile that he is investing in. think about coca cola, apple, or another. If you buy an apple share when it was below 100 dollars what will you be worthing today. In order to invest in an investment believe in the company service first. The same is true in crypto investment. I really recommend GRAFT blockchain investment. Because when I look their ambition on using cryptocurenncy as a credit card or debit is quiet an idea. Everybody will use it so, in the first place coins that are acceptable by graft will have an increasing value because of high circulation and volume. And the second thing is if I invest in GRAFT coin itself I will make money or value adds every time the blockchain is in use. So either way an upward trend for an investor.
But is the trek journey going to be simple?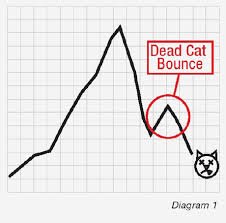 The journey of investment is the hardest of all that is why the reward is high. There is going to scarify many cats to bounce. But the cats will bounce to your favor.
The quick brown fox jump over the lazy dog
Which one is your fox and the lazy dog?