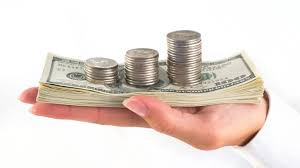 Now you have decided to dabble in trading the cryptocurrencies to try to maximize your profit potential. There is the potential for much greater gains in this manner through two different avenues. First, You have the ability to find other smaller altcoins that may be the next Ethereum or the next Bitcoin. Since you would be starting from a much, much lower entry point, the returns would be staggering if you were to find such a coin and invest early. In actuality, they would likely be many multiples higher than a buy and hold strategy with either of the above. Secondly, when you are trading, you begin to introduce compound growth into the equation. In other words, the gains to make from the first transaction give you a larger investment for you next, or next set, of investment altcoins. This can be a powerful tool to grow your wealth.
All of this, of course, sounds wonderful. But, there are obvious pitfalls. First, you might not have a high rate of success in picking the altcoins that make the greatest gains. In practice, you would likely "win some, and lose some." Fortunately, however, currently there is so much money pouring into the cryptocurrency space that even your misses are likely to make you a profit. Than gain just would't be as high as your other nugget finds or probably not as high as the big two (Bitcoin, Ethereum) if you had simply invested in them alone. Your collective return, however, has a very good chance of being greater than a simple buy and hold strategy. And, you lose the potential for the second part of the equation; that is the ability to compound your gains when changing investments.
If you choose to trade and try for the potentially larger gain, you must be prepared to put in the work it takes to find these nuggets and to stay on top of their performance. It will be an ongoing pursiut of finding the best vehicle (altcoin) for your investment dollars. This requires staying on top of developments withing the community of the coins that you own, as well as a continuous and deliberate investigation of other potential investment vehicles. The way I like to perform this function is to perform a wide research of available options, in this case, altcoins. I make a list of the ones that I like, and then I give them a rating on a scale of 1-10 on how much I like them. I might make a few notes about what it is that I like about them. I often jot down a second number from 1-10 which I use as a score for what I believe their rate of increase in price might be from the time that I performed the research. You must do all of these things and take all of these little notes at the time of research because you will be investigating so many that the small but very significant differences between them may become difficult to recall. Lastly, I put a date next to the note so that I know when I last reviewed a company. Remember, you need to stay on top of the ones you own, AND the ones that you think might become ones that should replace the ones you currently own. I try to find ones that I like which I believe are in a portion of the price discovery cycle where they will experience explosive price appreciation shortly after I purchase them. The closer you are able to be to the turning point will dictate how long you need to stay invested in a coin and therefore, how frequently you will be able to compound your gains.
I have given you my approach to attepting to "add fuel to the fire" of your investment return. The best and wisest approach, I believe, and the one that I use, is to use the continual accumulation of the top two or three cryptocurrencies for a majority of your investment dollars. I would recommend at least 50% and probably 80-90% for most. Then, you can try to increase your return by trading with the smaller proportion of your investment. After some time, you may feel comfortable with the trading skill and the knowledge base of available options (altcoins), that you may be comfortable in moving a larger proportion of your investment dollars into your trading activity.
Thank you for your time. I hope that this gives you the confidence and the will to seize this opportunity that lies before you (carpe diem). I truly believe that these cryptocurrencies present "the opportunity of a lifetime," for world change and also for the security of your family. I hope to play a small part in helping you to improve your's and your family's lifestyle and financial security. Good luck and God bless.
This is the third part in a series of Cryptocurrency Invesing. I had initially planned for this to be the last, but I have at least two more topics I want to share with you. Please resteem so that others can have a chance to see this guide as well.
If you missed either of the first two, here they are:
Part 1 "Getting Started"
https://steemit.com/cryptocurrency/@dantethegreat/a-guide-to-investing-in-cryptocurrencies-part-1
Part 2 "To Trade or Not to Trade"
https://steemit.com/cryptocurrency/@dantethegreat/a-guide-to-investing-in-crypocurrencies-part-2-to-trade-or-not-to-trade