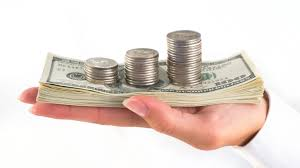 Ok, now you've made the big step and purchased some cryptocurrencies. Congratulations, you have beaten over 98% of the population into the space. You have made a great advance toward preparing for the future financial landscape that others will have to rush through like jumping through a glass pane.
So, do we just continue to acquire more crypto coins on a regular basis, or do we try to speculate on some of the smaller coins that will be a larger part of the cryptocurrency space in the upcoming years. That is a difficult decision. If you choose to speculate and you do it wisely, there is certainly a chance that you find the next ethereum or perhaps even the next bitcoin. If you are fortunate to pull that off, gains in excess of ten to a hundred times your initial investment or perhaps even more are certainly possible. Perhaps you decide to invest a small portion of your cryptocurrency in some of these smaller marketshare coins.
Well, if you decide to do this, the first thing you need to do is to familiarize yourself as much as possible with these other smaller market capitalization "altcoins." There are over 700 of them and many of them will survive and thrive in the years to come, making those who discovered them early very, very proud of themselves and richly rewarding their pocketbook. I would recommend that you start with coinmarketcap ( https://coinmarketcap.com/)which has links to all of the coins and much wonderful information about each including links to the altcoin's official website where you can investigate further.
Once you decide that you would like to try to invest in some of these other altcoins, you then need to open an account at one of the exchange services. Not all exchanges trade all coins so you may need to open accounts at a couple of them to have a nice selection. A few of them are Poloniex, Bittrex, and Bluetrade. They operate much like an online stock exchange. Poloniex even has margin trading and a very interesting option where you can function as the bank and loan margin traders your bitcoins and earn a steady stream of interest at a pretty high rate actually.
Some things to consider when deciding to trade your cryptocurrencies. First, there are transaction fees to move your currencies from place to place such as from your wallet or coinbase to the exchange and back. These fees are usually fairly nominal in relation to the amount you are moving, but need to be considered. Second, there are fees associated with the trade, usually in the range of 0.15 - 0.25%. Again, not a huge hit, but something to be considered. Finally, you have to be careful and watch and adjust your price in the transaction window to make sure that you get a good price because the exchange want a transaction so they will just fill in a price that generates a commission quickly and not necessarily get you the best price.
Most of the exchanges offer charting which gives you information about directional price trends of the cryptocurrencies just like a stock exchange, so familiarizing yourself with these charts is a very helpful tool. Within those charts there are helpful metrics like the RSI, MACD, stochastics, and trailing averages. You should try to learn to read these tools. They do give some added information to the trader.
Good luck you all of you and happy trading. As I stated initially in part 1 of the series titled "Getting Started" (link below), if you don't want to trade you could just buy cryptocurrencies in your coinbase account and watch the value grow faster than anything you have ever invested in. Trading is not for everyone.
There will be a final part to the series soon. Please follow so that you don't miss out and get the comprehensive guide. Please resteem so that others can have a chance to see this guide as well.
Part 1 "Getting Started" https://steemit.com/cryptocurrency/@dantethegreat/a-guide-to-investing-in-cryptocurrencies-part-1