Testing Sigma on the NIX Testnet
Hey everyone! After testing the Off-Chain Governance, it is now time to test NIX' newest addition, the Sigma testnet and play around with the added privacy features.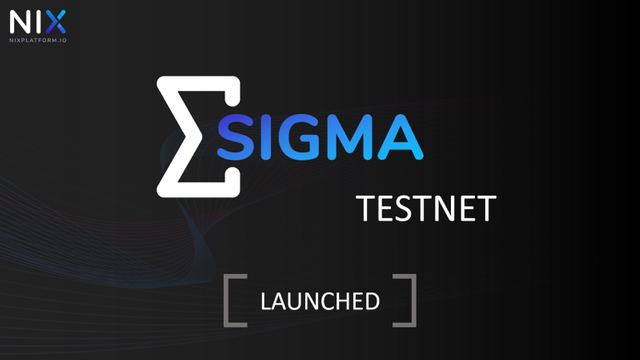 To do so, we'll need the newest wallet 3.0.0 which can be found in the releases tab of github. After some feedback that most readers use Windows as their operating system of choice, I'll use it for this article as well. Let's begin, shall we? I downloaded the nix-3.0.0-win64.zip release which works for my machine. Afterwards, I unzipped the archive and extracted nix-qt.exe which we need to access the testnet.
Next up, I created a backup of my data directory just to be on the safe side and opened the command prompt in the directory with the wallet. Why? Because we need to start the wallet with the -testnet startup flag to work. Use the following prompt to access the testnet with me: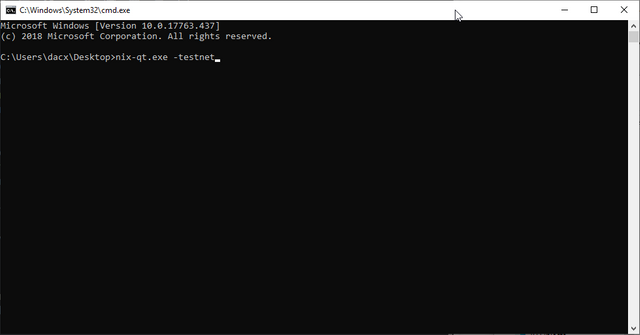 Afterwards, we'll be greeted by the testnet wallet and we're going to give it a minute to fully sync up.
So far so good! The wallet is open and running on the testnet as indicated by the [testnet] in the top bar: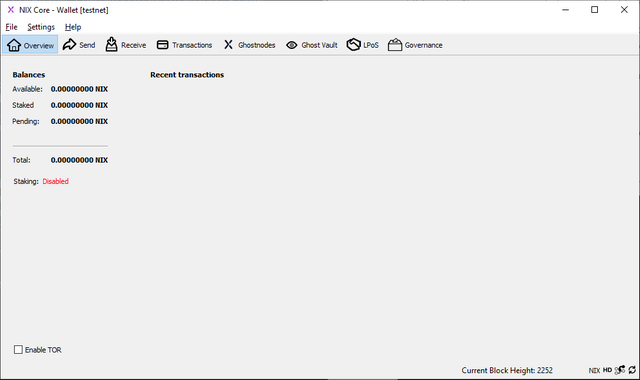 Hm, right. So now we're on the testnet but can't test much because our balance is a big fat Zero. Let's get some TestNIX by requesting them in the #support channel of the NIX Discord server. From now on I will use my regular Linux environment again but that doesn't matter at all for you.
Excellent, we now have some coins to play with. User experience is really important to NIX so this should be easy to use. And indeed, it's just like ghosting was previously. I sent a few coins to the Ghost Vault and et voilà, there they are. The trace has been erased, just like with Zerocoin.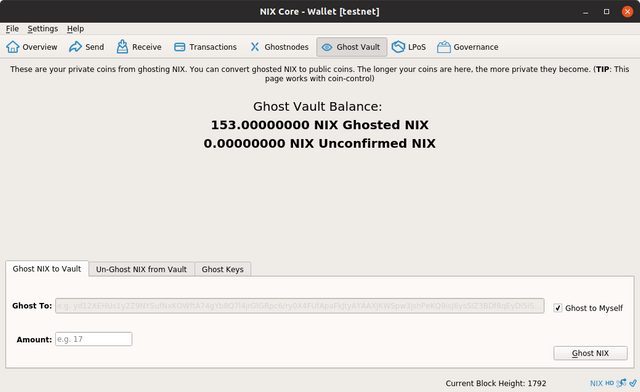 Here are a few screenshots documenting the process in an imgur gallery: https://imgur.com/a/FsvzXA3.
All in all, it feels just like before. Works like a charm and doesn't confuse the user with unnecessary details and fluff. Can't wait to get Sigma on the mainnet!
Originally published on my blog at: https://dacx.me/testing-sigma-on-the-nix-testnet/