UK Police Got Help From Binance To Investigate A $50 Million Fraud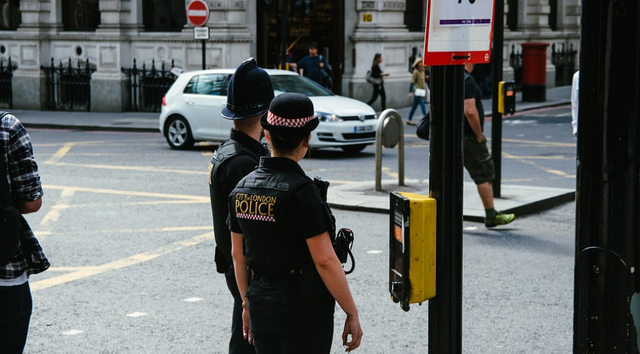 One of the largest cryptocurrency exchange in the industry, Binance, has been reported to have helped British police bust a cybercriminal who sold phishing tools that have caused multimillion theft.
According to Samuel Lim, Binance's chief compliance officer, their exchange had worked with the Metropolitan Police Service's Cyber Crime Unit to track down a cybercriminal that was suspected of developing and selling malicious scripts.
Lim reveals that there had been around 500,000 people who have been tarted, mostly via email with criminals using the script raking in 41.6 million GBP which is around $51 million from victims.
Nevertheless, the cybercriminal who was a Bulgarian national has been identified and arrested and recently extradited to the United Kingdom and has pleaded guilty to five counts of fraud with a nine-year prison sentence.
Lim commenting on helping law enforcement states that his company recognizes that cooperation with law enforcement entities around the world plays a large part in fostering a safe environment in the space.

New Blockchain Rating Agency Launches In South Korea

Singapore Open Up To Digital Banking

Central Bank Of Venezuela To Add Bitcoin And Ether To Its Reserves

Bittrex Partners With Chainalysis To Track High-Risk Transactions

New Stacking Features In Binance
Big Four Auditor Claims US Consumers Likely To Use Blockchain Tokens

Fold App Raises $2.5 Million To Bring Lightning Network To Retailers

5 Cryptos Available For Purchase Using Credit And Debit Card At Binance

Biki.com Founder Invited To Speak At Condex World's Top 50 Innovators

5 New Altcoins Available For Trading in BitFlyer US And Europe
Big Four Auditor Claims US Consumers Likely To Use Blockchain Tokens
Fold App Raises $2.5 Million To Bring Lightning Network To Retailers
5 Cryptos Available For Purchase Using Credit And Debit Card At Binance
Biki.com Founder Invited To Speak At Condex World's Top 50 Innovators
5 New Altcoins Available For Trading in BitFlyer US And Europe




---
Posted from
Cryptowarrior.Tech
: http://cryptowarrior.tech/news/uk-police-got-help-from-binance-to-investigate-a-50-million-fraud/
---