A guide to succeed at investing and thriving in all things crypto.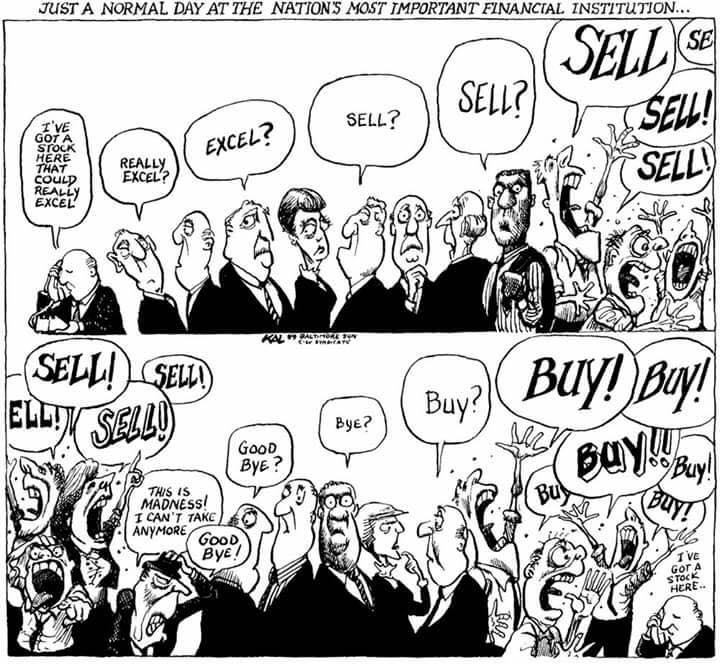 ICO...ICO...ICO....Buy BUY BUYY!!!...Dump...DUMPPP....Pump....Selll......HODL!!!!! Ahh...AHHH. To the MOON!!!!....Abandon ship!!!! Save yourself!!!. BUYYY..Dump....
Just how does someone survive when panic selling/buying happens on the daily when a troll can push a small snowball down a hill, and cause a massive Crypto avalanche? How does one please the crypto gods?
Well I hope your hungry, because I got a bite-sized morsal of Crypto knowledge from the crypto gods themselves. If you fill your stomach with this meal and truly digest it....Success will permeate its way out of every orifice for the rest of time. I'm gonna learn you something that you ain't never learned in school. I was abducted by the crypto gods, forced to witness the future.... Then guided back to Steemit here on this lonely Summer night....with pure intentions....I was directed to do one thing. Help the muggles find their way...So here I am.....
One lone Cryptounicorn is here, to bring you this guidance. <3

My advice to succeed....
Study the Crypto! Immerse yourself in the Crypto...and do not let the emotions of others sway you. If you follow the crowd, you'll likely end up on the losing end of many swings...Pray to the crypto gods...and then Preach the Crypto to every poor muggle soul you can. Take a step back, and study...study...study...Profit from the muggle panic, strengthen your position in chaos. Divest yourself from emotional impulses. Breathe the Crypto....Inhale the crypto deep into your lungs!!! Let it permeate every being of your soul. Every non-believer you convert, is just one baby step to decentralize our world.

Make regular sacrifices of fiat to the crypto gods (Very important)...and you will be rewarded with opportunity... Take the muggle technology, add energy and direct it's attention to the crypto god's algorithms. HODL your little Crypto babies close... and keep them safe. Nurture that sack of digital currency and water the digital seeds of opportunity, and you too could find yourself with a bounty fit for a Crypto king in the next age.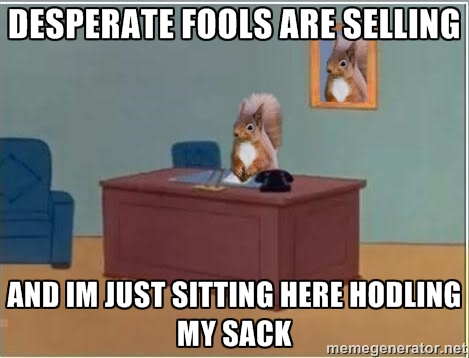 You signed up for quite a ride when you started learning about crypto...and then decided to get skin in the game...Don't be afraid every major price movement is a learning opportunity...
HODL is all you need to know to win in the long-term....invest in the idea, not the price. Apply the methods, and you too could transcend the muggle world, and join the next magical era we are currently embarking towards. And may the odds be ever in your favor..Sacrifice Fiat... HODL...HODL...HODL and you too will be blessed by the Crypto gods.
If thee feel liberated and empowered with thy newfound knowledge, do not fear...for you fellow Steemian have been blessed with a mighty particular power from one of such crypto gods....This power is none other than...
The Upvote!!!
And with this mighty power, beheld but at the mere edge of a fingertip, thy could deliver this hidden gem of knowlege to an even greater audience of Steemians...

If you feel the slightest bit entertained. Feel free to follow the @cryptounicorn, here on Steemit. I post chart analyses, entertaining, yet delightfully educational posts, and possibly other forbidden knowledge topics are on their way in the future.
Coming soon to the moon near you. I'd love to hear some delicious feedback. <3 Nighty Night.
-Tiff the Delusional Crypto-unicorn