So...I just signed into Poloniex and DBG is down over 15%, it has been trending down, but this is a big price move. I do hold a position in DGB, but not an especially large one.... It recently touched 2000 sitoshi's and now has dropped to mid 800s. Getting close to a 60% price drop.
I am thinking on probably going 5x down on my current investment to bring my average buy price down....possibly split over a few different purchases. Might be some good coin to be gained on this drop. I think the best move is to split up some purchases, and buy now....buy more if it continues down.!
Also going to pick up some more Ethereum on this dip.
Who else is buying this pretty significant price move?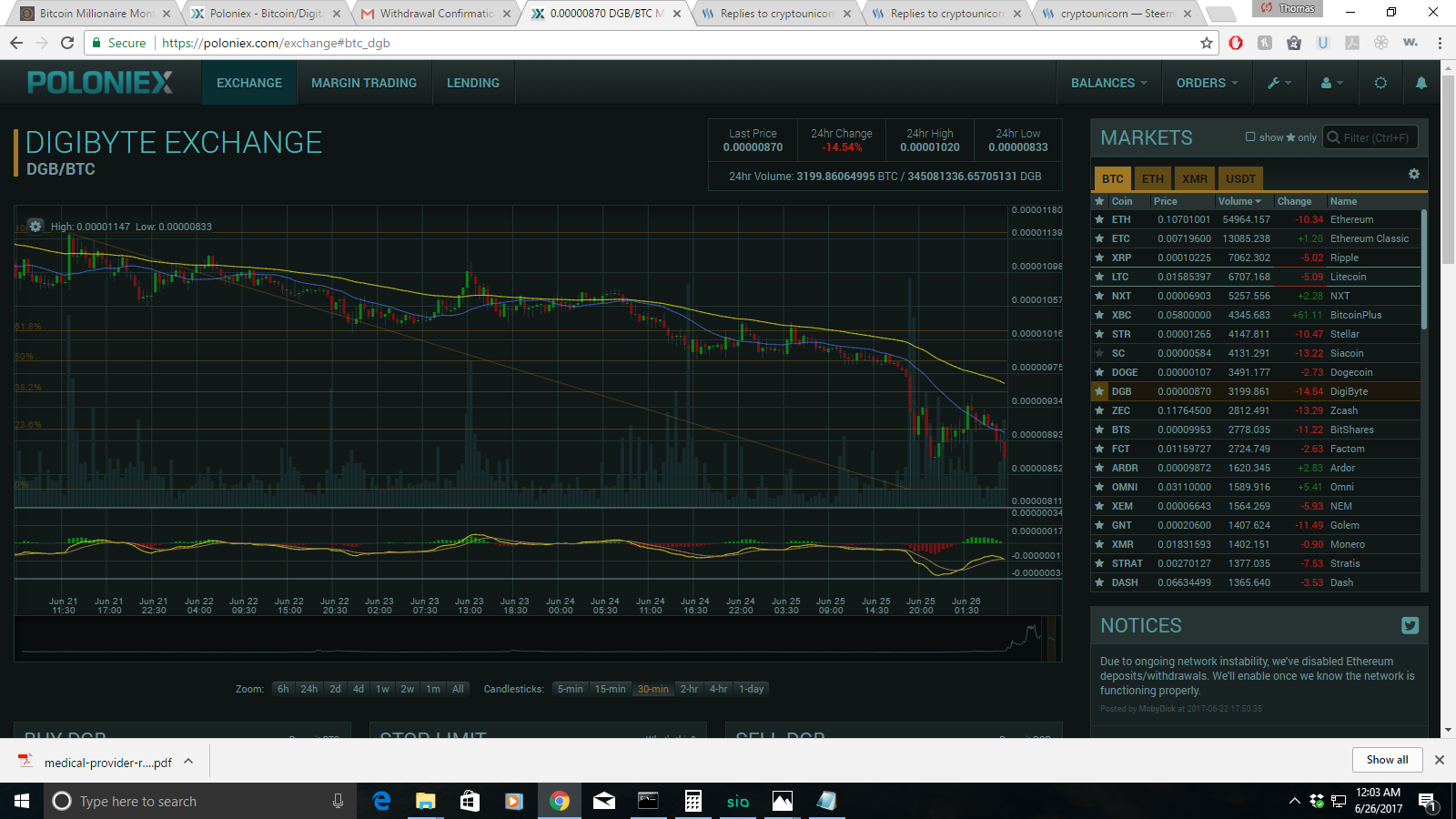 Its 12.17am, and I have to wake up at 4.30am for work...but crypto is making moves :/