My lastest post https://steemit.com/cryptocurrency/@cryptoraspberry/pos-coins-i-own-and-wich-wallets-i-am-using-raspberry-pi-only has given you a overview of all my Raspberry Pi setups.
This week my favorite wallet had its release 2.0.0.0.
It is Neblio (Pokemon cartoon voice)! The next generation blockchain platform.
Neblio is a very fast blockchain platform coin which i think is one the platforms that can succeed.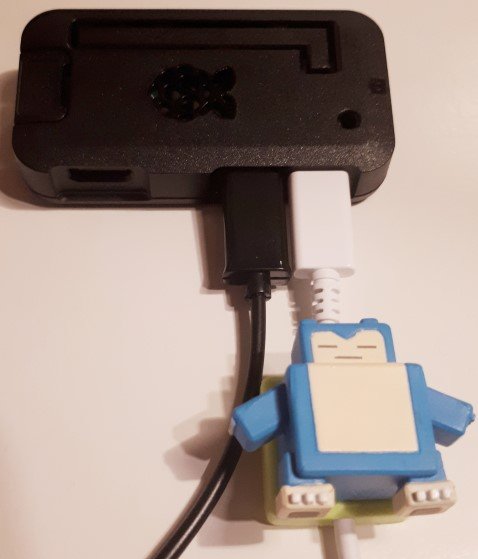 Now some things about this new wallet version.
The installation is only one simple line of code! Also when you want to update the wallet you only have to run this one command again. It is for sure the most simple installation in the Raspberry Pi staking wallet scene.
Also with this new release they got a feature named QuickSync, it instantly sync the blockchain so no long waiting times before you can stake or send/receive coins!
Also a big thing i saw is that this wallet don't uses a lot of resources. The Raspberry Pi 3B and 3B+ only have 1GB of ram and most wallets are hungry for memory.
Ive got the Neblio QT wallet running on a Raspberry Pi Zero (512MB ram) with a swap file (1024MB) for the installation.


Memory usage with the Neblio QT 2.0.0.0 running and staking
My part list:
| Hardware | Price | Notes |
| --- | --- | --- |
| Raspberry Pi Zero (non WiFi) | €5,99 | You can also buy the WiFi version |
| Converters/adapters | €1,26 | Mini HDMI -> HDMI, Micro USB -> USB |
| WiFi adapter | €1,82 | USB WiFi adapter from China |
| 16GB microSDHC class10 | €4,95 | Kingston Canvas Select |
| ModMyPi case | €5,99 | love this one :) |
| Total | €20,01 | Power adapter was already lying around |
So for about 20euro ($23) you got yourself a Neblio Staking wallet that can run silent for 24/7!
The installation is only booting into Raspbian and paste the command for the wallet installation.
Other things you want to do before sending you're coins:
Change the default password (sudo passwd)
Install the Raspbian updates (sudo apt-get update -> sudo apt-get upgrade)
Backup you're wallet.dat file! (use WinSCP to copy the wallet.dat file)
Links:
Git: https://github.com/NeblioTeam/NEBL-Pi/releases/tag/v0.6.0
Website: https://nebl.io/