Horizen is a privacycoin before named ZenCash.
Now i saw a twitter mesage about a new wallet named Sphere so it tough this is something i gonna investigate :P.
Horizen is a privacycoin with a good team and community.
Another good thing is that they have "masternodes" or what they call Securenodes and Supernodes.
Horizen Securenode (ZEN-42)
Horizen Supernode (ZEN-500)
The first node is only 42 Horizen coins.
Now it is time for the brand new wallet to install.
The installation of the wallet is very simple. For Windows 10 it is just installing an application it only takes seconds on my old Intel i7 with SSD.
Than you can start the Horizen wallet and you need to create a account with username and password when you don't have it.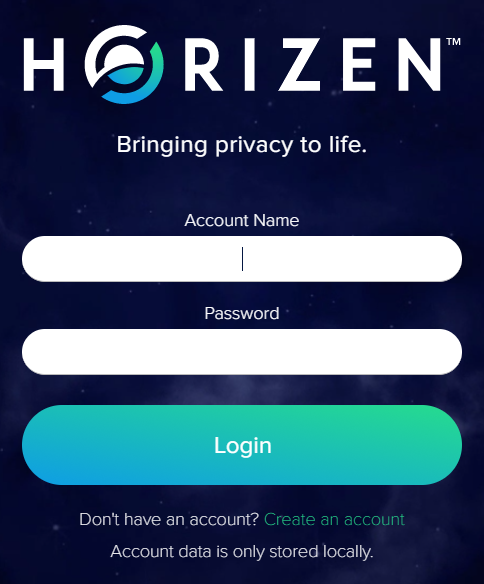 When you are inside the beautiful looking wallet you can create a wallet (yes more than one is possible).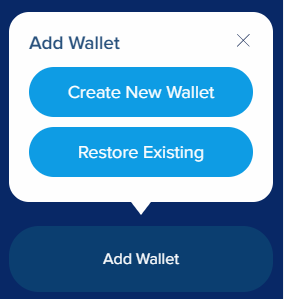 When you choose for create new wallet you get this screen: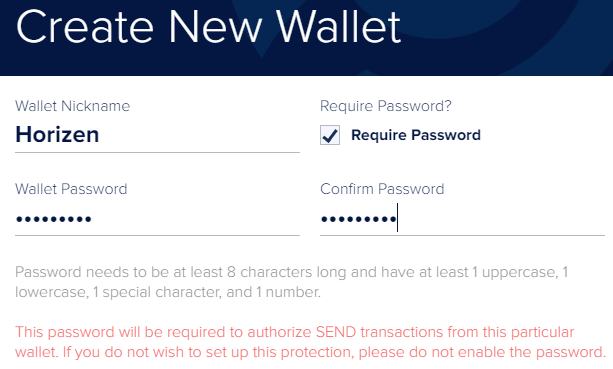 Just give it a name you like, i also choose to protect it with a password.
The next step is very important! You need to create a backup phrase. Create a phrase when nobody is looking and make backups on paper / notepad and secure this phrase carefully!
When you have a good backup you need to fill in the phrase to end the wizard an let the wallet know you have the phrase in a safe place.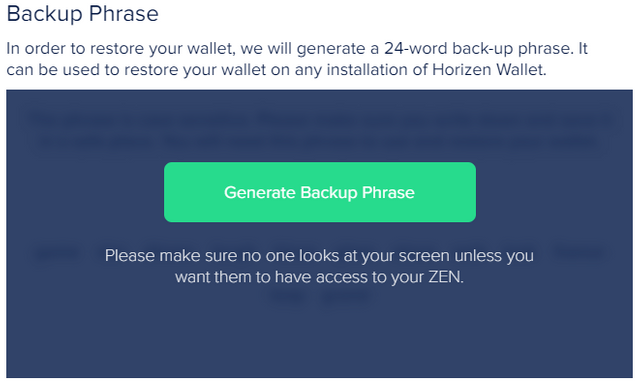 Now you have a brand new Horizen wallet!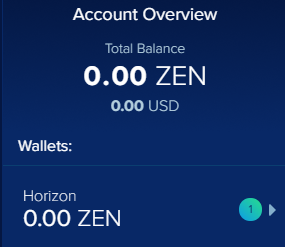 When you click on the number one in the circle you get a list of addresses.
I selected my address and gets a nice overview with QR code.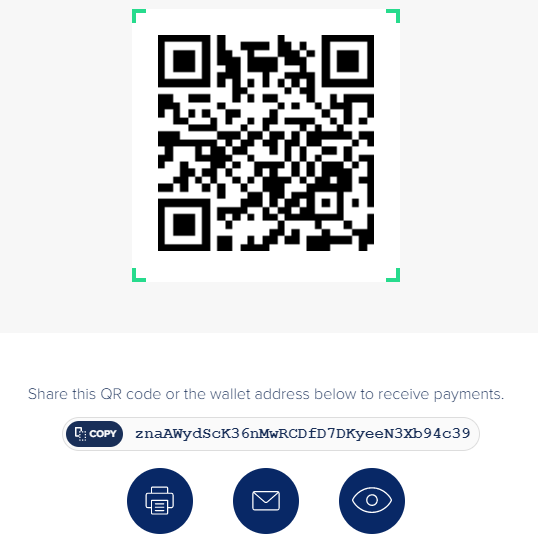 For testing i sent 1 Horizen coin from Binance to the wallet. It works like a charm and there was no long waiting after Binance was done processing.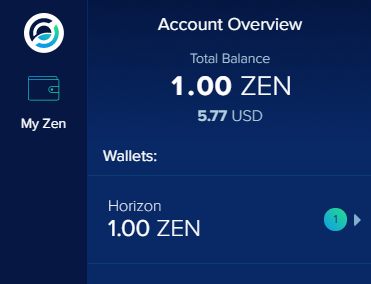 I really like the simple installation and default the wallet use a "Light mode" it just works and you don't have to edit files or add servers to use the wallet. Also with light mode you don't have to download the whole blockchain. After this short installation and wallet creation you can use the wallet instantly.
For real-life use cases i think that's the only option to make it work. People just want to install the wallet and use it.
Future
Managing Horizen Secure / Super Nodes
Multi-Currency Wallet
Human readable addresses
Advanced Wallet Features
User-Friendly MultiSig support

Above is from the Horizen website. I really like the first one for managing Horizen Nodes and the Human readable addresses sounds like a good thing to make Horizen a useful cryptocurrency.
I gonna keep my eyes on this project and give you updates when there is news or features for the wallet come available.
Link to wallet:
https://www.horizen.global/wallets/