The Crypto Pilots' Perspective on Quality Crypto Content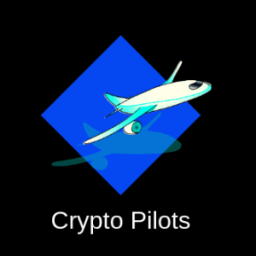 Crypto Pilots statement of support for creators of quality crypto content seems entirely straightforward until you actually pause to reflect on what constitutes such content? Obviously, there's no definitive truth. Quality, good, interesting, informative, original – these are all highly subjective concepts and open to widely differing interpretations. However, we believe there are certain broad criteria that my be applied which most crypto enthusiasts may find acceptable (in general).
By no means do we believe these are 'The Gold Standard,' but they are 'a standard' and perhaps useful as a guide to those beginning their crypto content creator journey.
Is it useful?
First and foremost, we try to pick topics we feel will add value to the community. Our focus is the 'cryptoverse,' so generally, that is where we look for inspiration. We try to select themes and ideas that might be better understood through discussion or presentation. This results in articles that examine basic crypto concepts, offer tips for investing or understanding market sentiment, explanations of projects and initiatives in the space and ground technical analysis.
Does it need a post?
If the topic can be just as well addressed through a short forum post, then it probably doesn't need an article. The more padding required – the less useful the post is likely to be.
Do we really understand the subject matter?
We write what we know. If we want to write about something but lack the knowledge, we take the time to do the research. Rushing content helps no one. Well-researched posts take time and there's no excuse not to put in the effort.
Are we being fair?
The old adage of 'balance in all things' is just as applicable to crypto as it is to any other area of life. Sectarianism in any endeavor strengthens our natural biased towards the perspectives that appeal to us. It's important to always check your work for unbalanced, uncritical statements.
Is it engaging for the reader?
This of course is a question of style and open to interpretation. We strive to write as well as we can, accepting our limitations while also pushing our boundaries.
Are we prepared to be criticized and perhaps learn from it?
Once you put your opinions out there you're going to be critiqued. It's intrinsic to the act of posting. We try to accept that folks may criticize our arguments and at times show us to be wrong. We feel this is an important part of building a strong knowledge-based community. Being prepared to accept inevitable, and often warranted criticism is all part of the never ending learning process.
That's it. We'd love to hear how you go about drafting your work. What guides you and how you identify and craft your target topics? As always, comments and critiques welcome.
---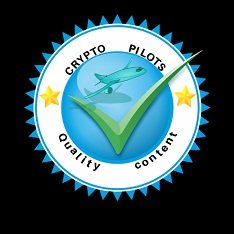 Posted by CryptoPilots, a quality content community across platforms.
Join our Discord (main meeting place) and Telegram channel to stay up to date with the community.
Don't forget to vote for our EOS Proxy!
https://www.alohaeos.com/vote/proxy/pilotsvoting
Also follow us here on Trybe as well as on Minds, Steemit, Publish0x and Twitter